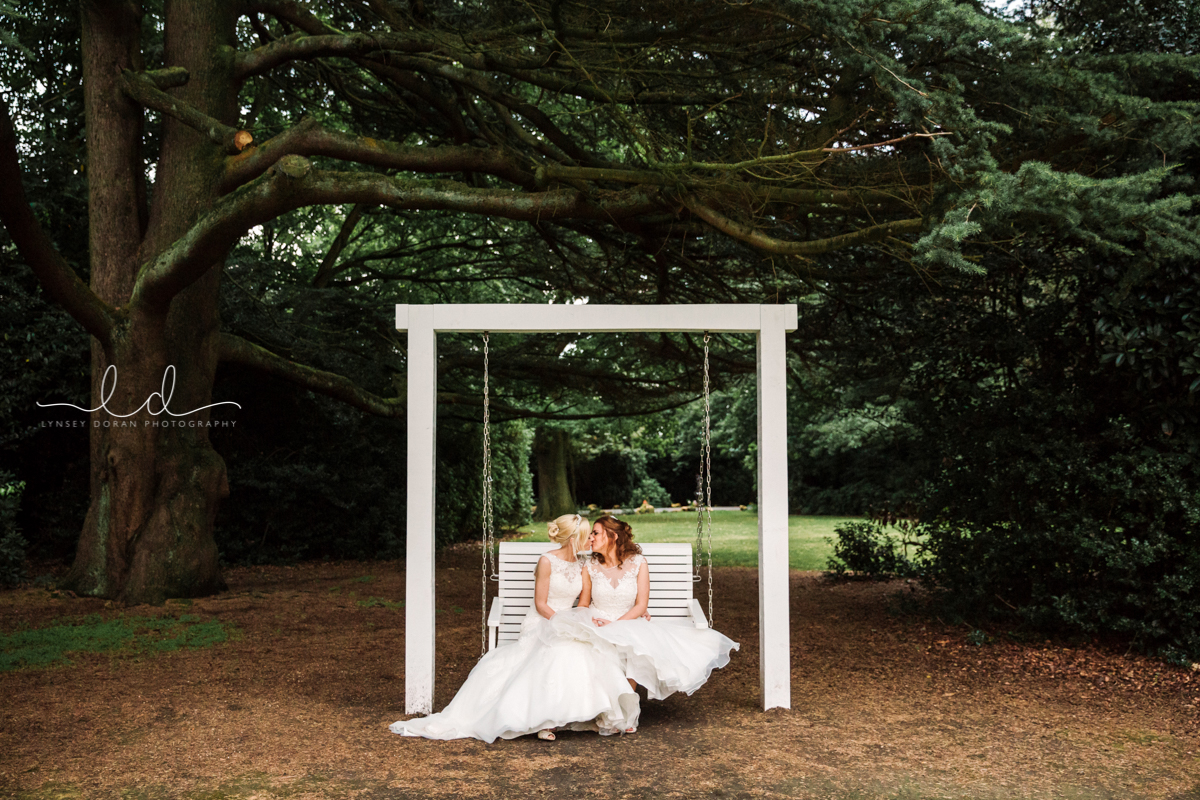 I first met Sally & Lisa a few years ago, they attended an event I photographed in the centre of Leeds, it was a charity evening for the BLISS newborn baby charity and they had gone along to enjoy the live music which included some of the Emmerdale Cast, Natalie Anderson performed live on stage. I was asked to photograph it and I'm so pleased i did because i got to meet Lisa & Sally who contacted me 4 years later to photograph their beautiful wedding. They are both huge Emmerdale fans and this was reflected in the well thought out details of their wedding day. My absolute favourite was the AMAZING cake!!
Their wedding venue was Weetwood Hall which is tucked away from the main road running through Headingly in Leeds. We made good use of the long sweeping driveway for photographs later in the day which leads down to the hotel. I arrived nice and early and spent a few hours while both brides got ready in rooms next door to each other.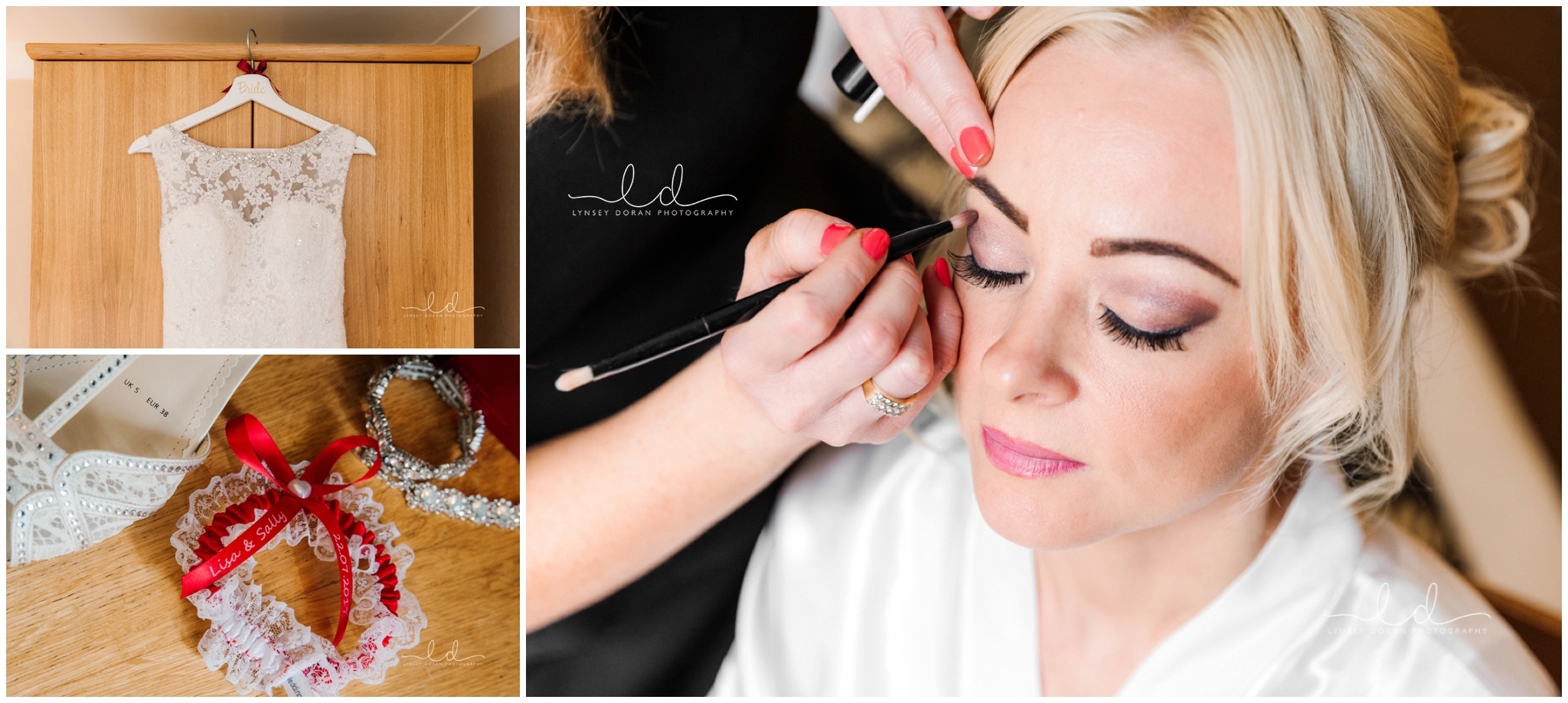 Their beautiful bridal bouquets were created by Mrs Bouquets and looked absolutely beautiful, they were identical trailing bouquets and with a mixture of red and cream roses and carnations they fit together into a perfect heart shape.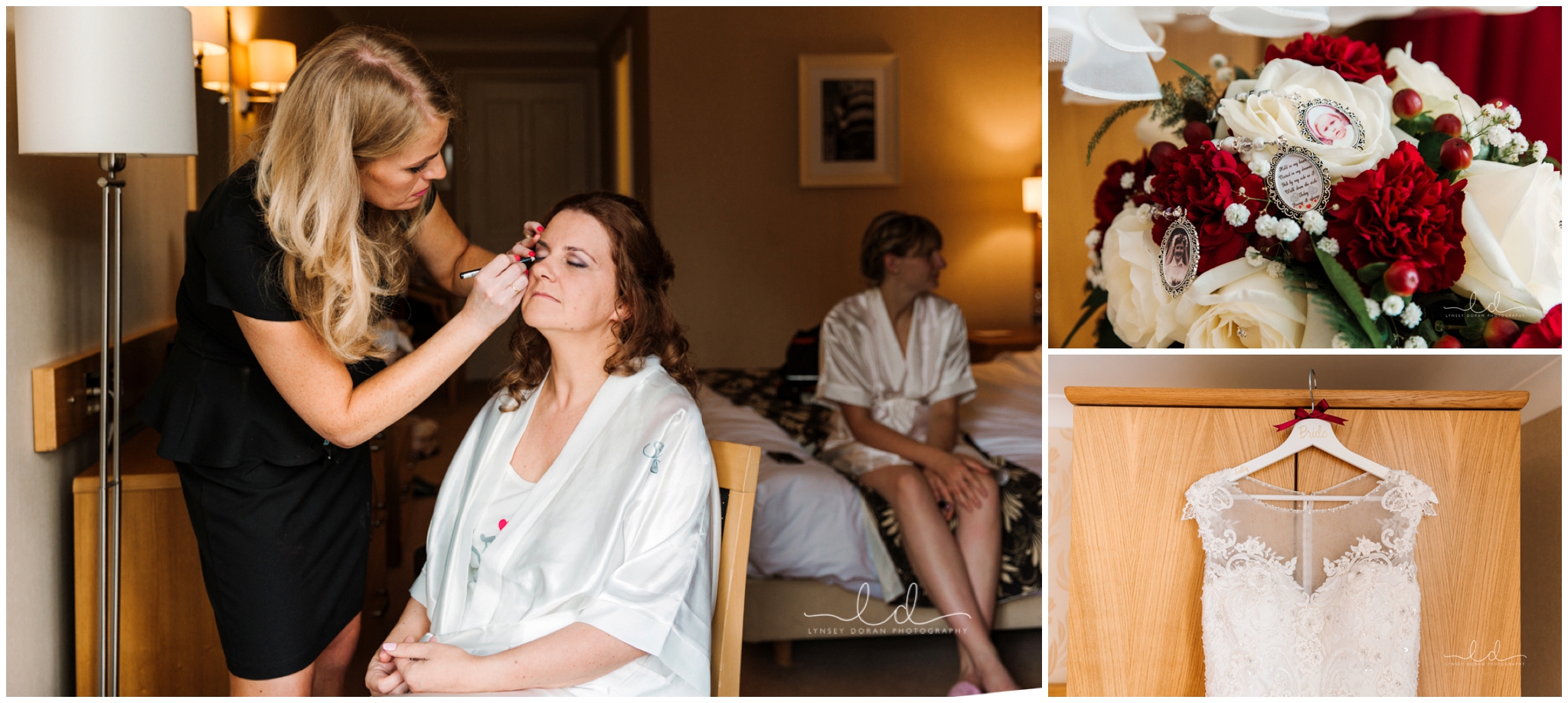 The bridal party entered the ceremony room first followed by Sally who came down the aisle with her Dad, followed by Lisa and her Dad.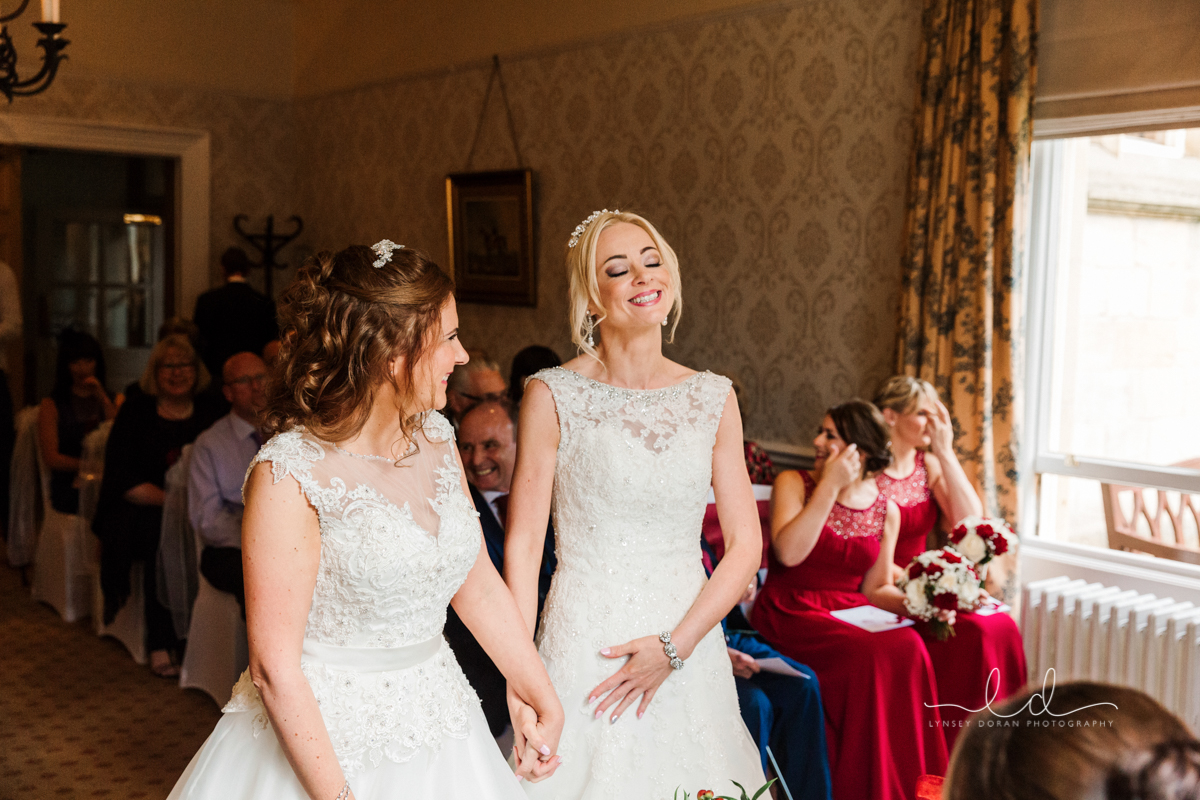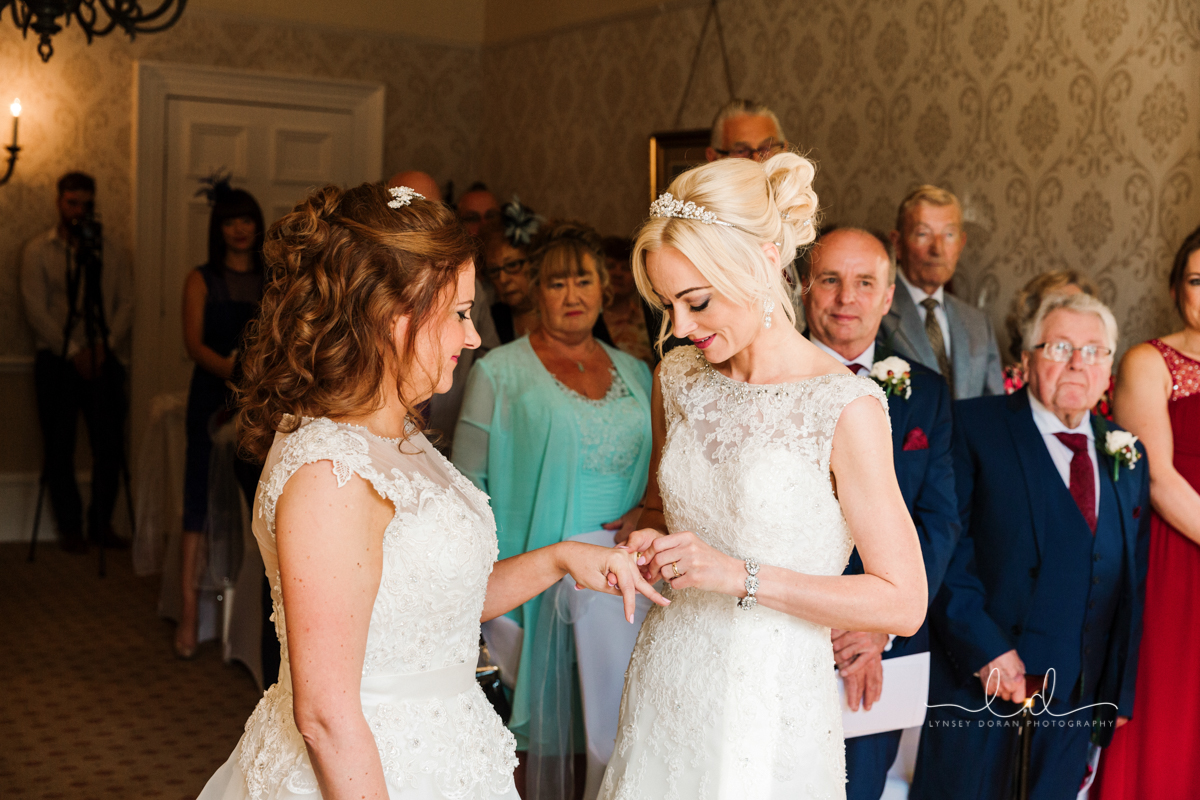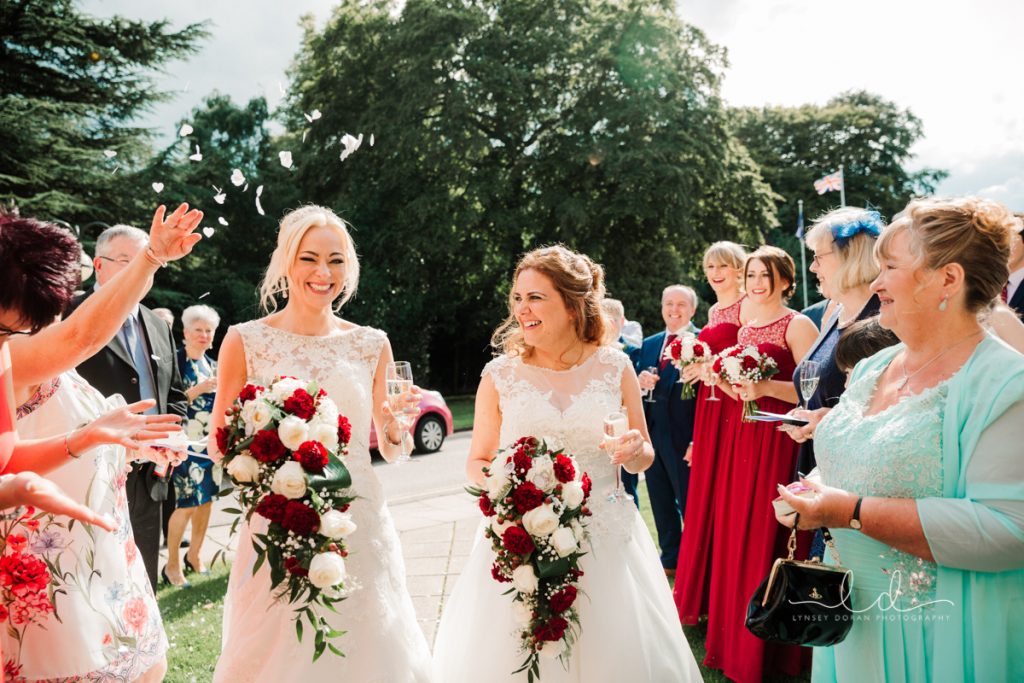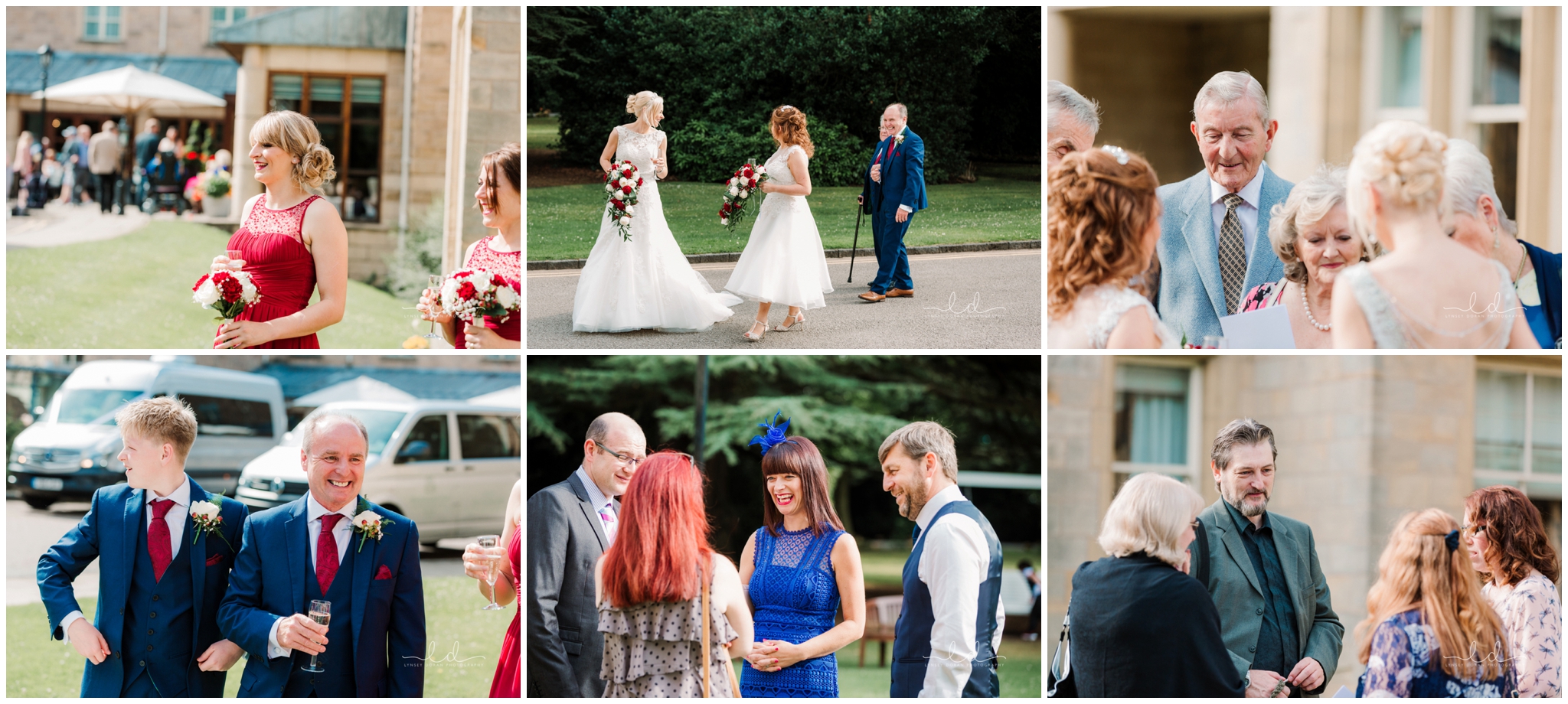 The weather held and we managed to get all the family photographs and some bridal portraits done outside before the wedding breakfast. The guests enjoyed a drinks reception outside in the sunshine.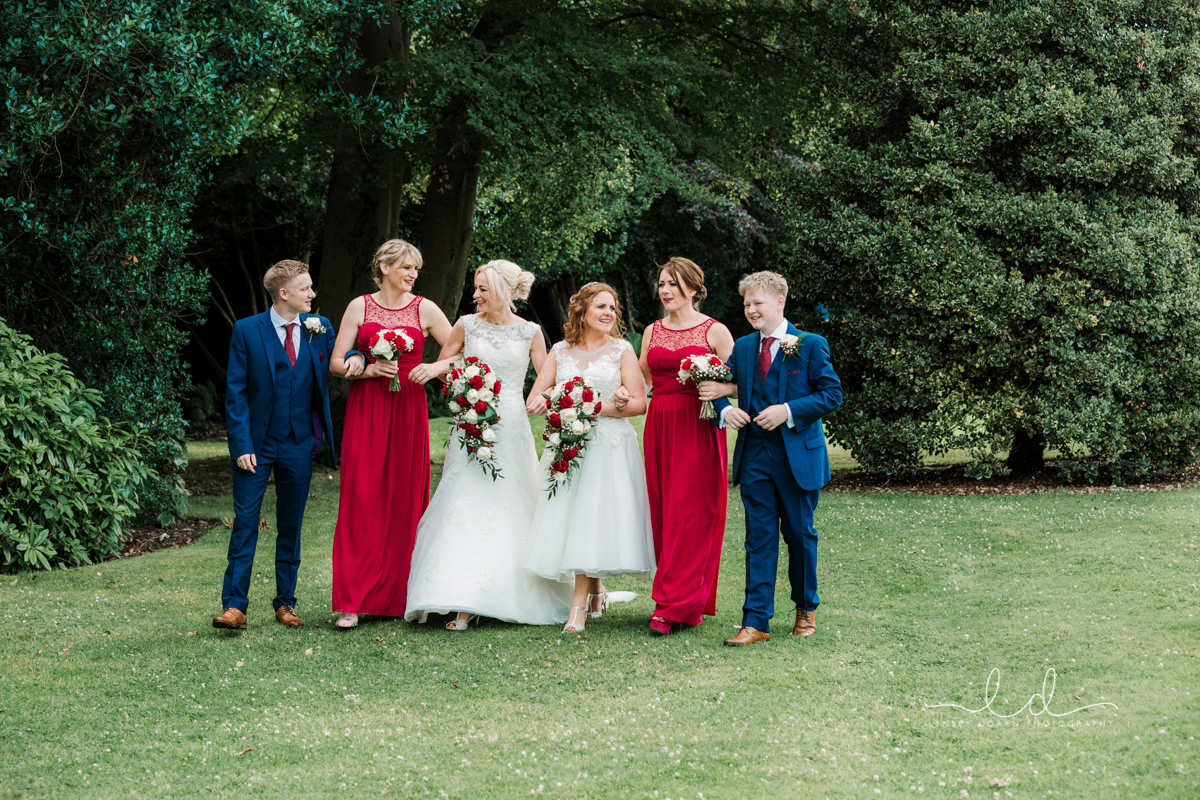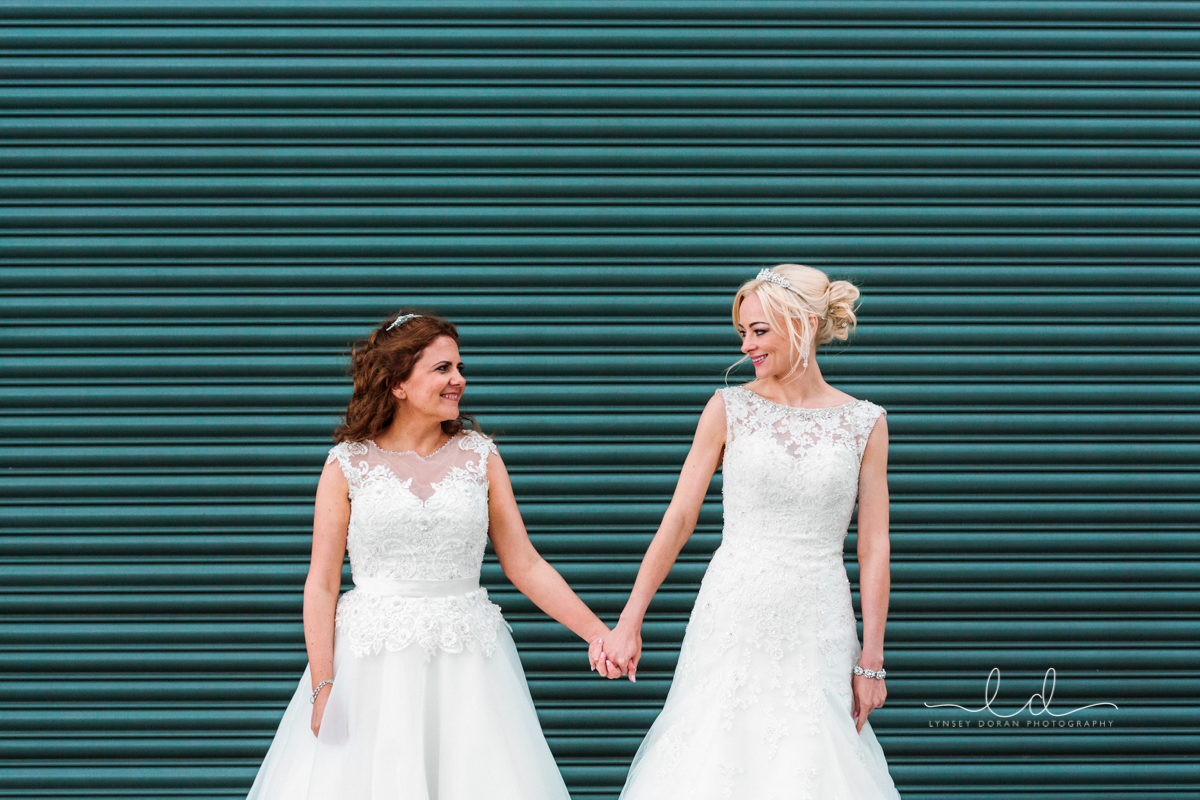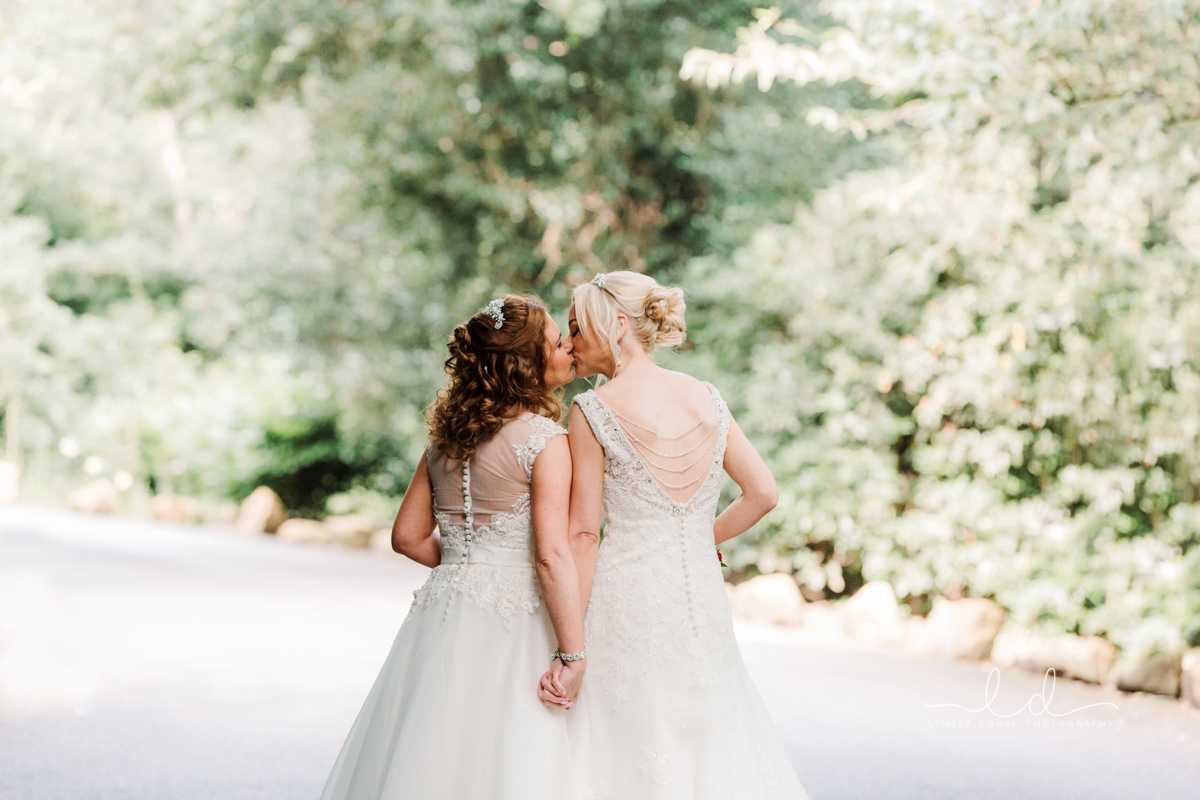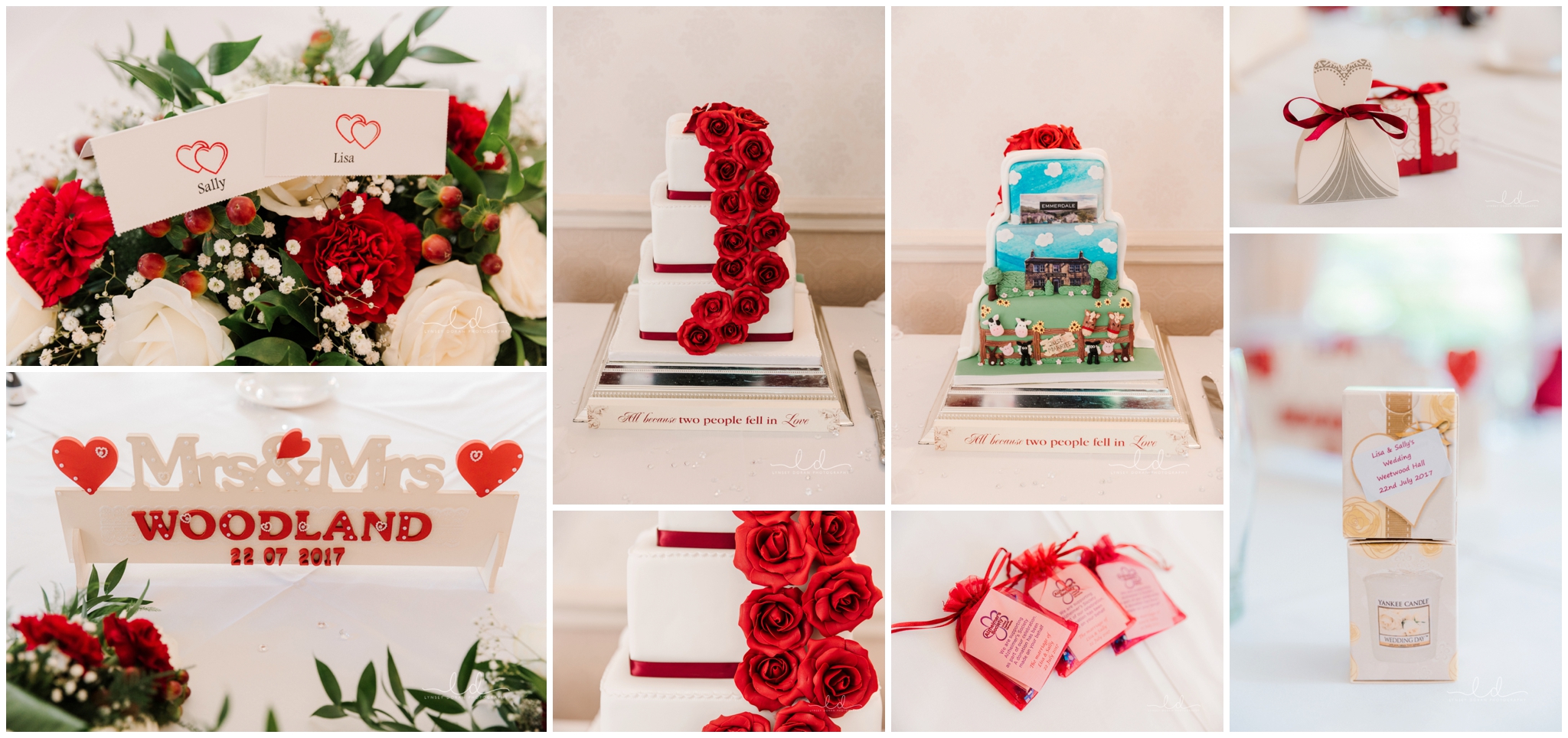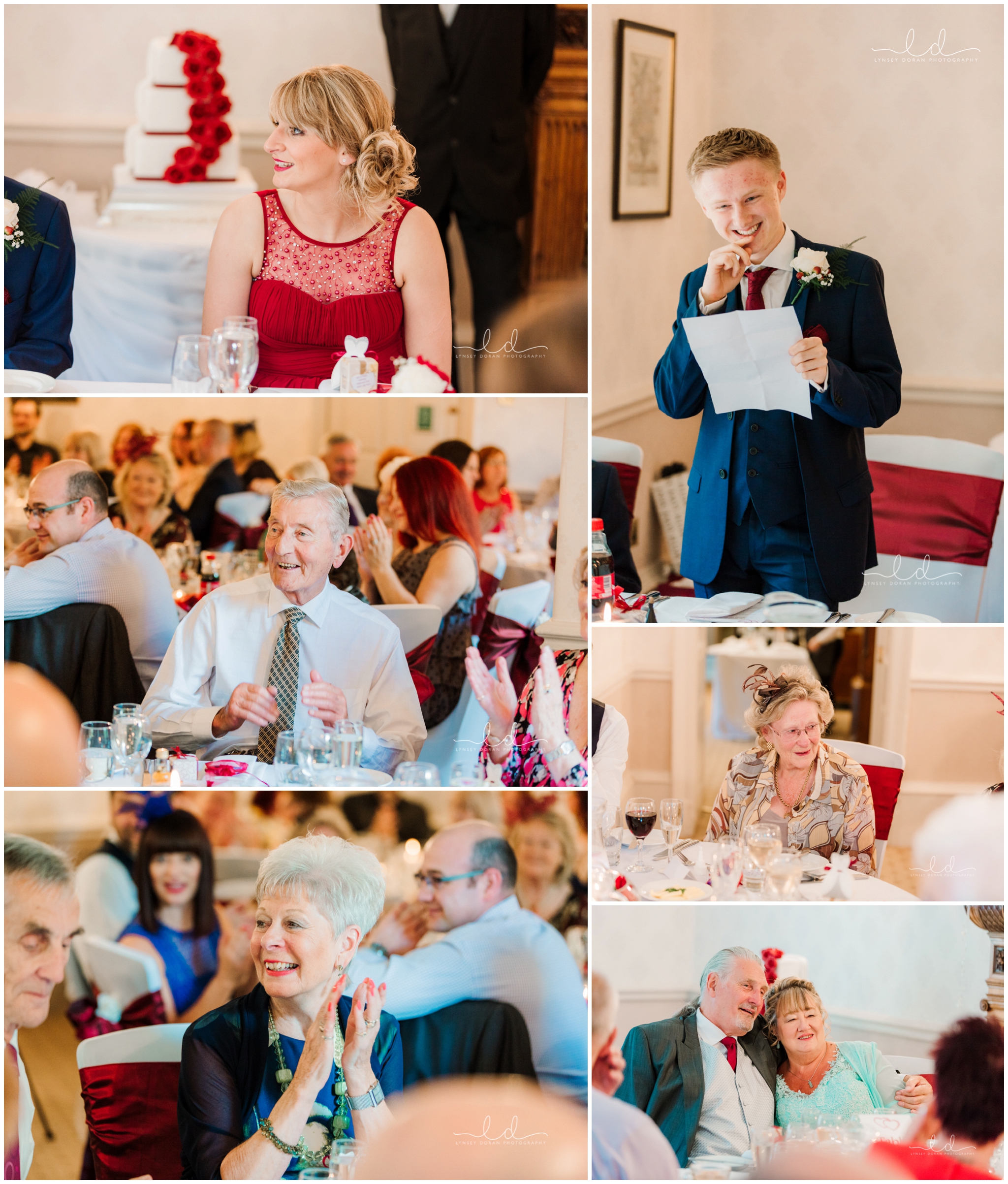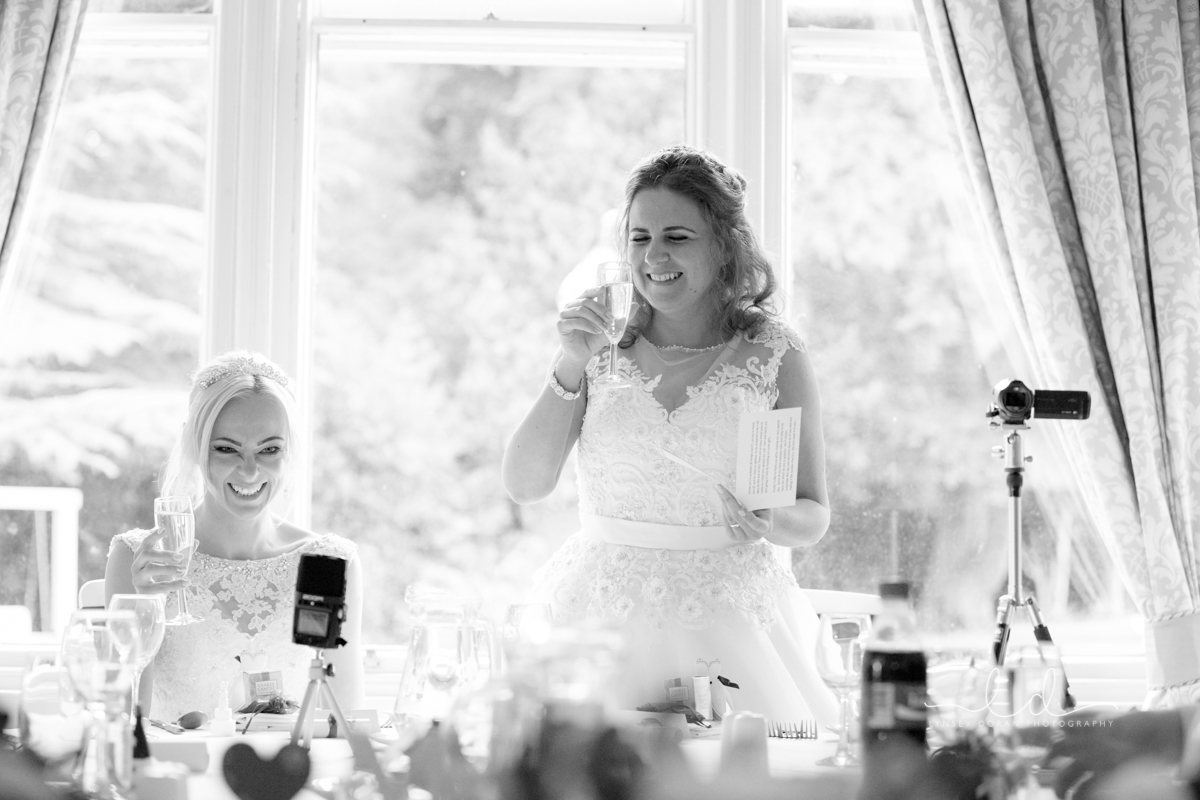 The wedding cake was double sided, on one side it was a traditional 3 tier cake with a sea of red roses flowing down the side then tucked away around the back was an illusion of the icing peeled back and a little Emmerdale scene which had been delicately painted and crafted from icing. I absolutely LOVED it!!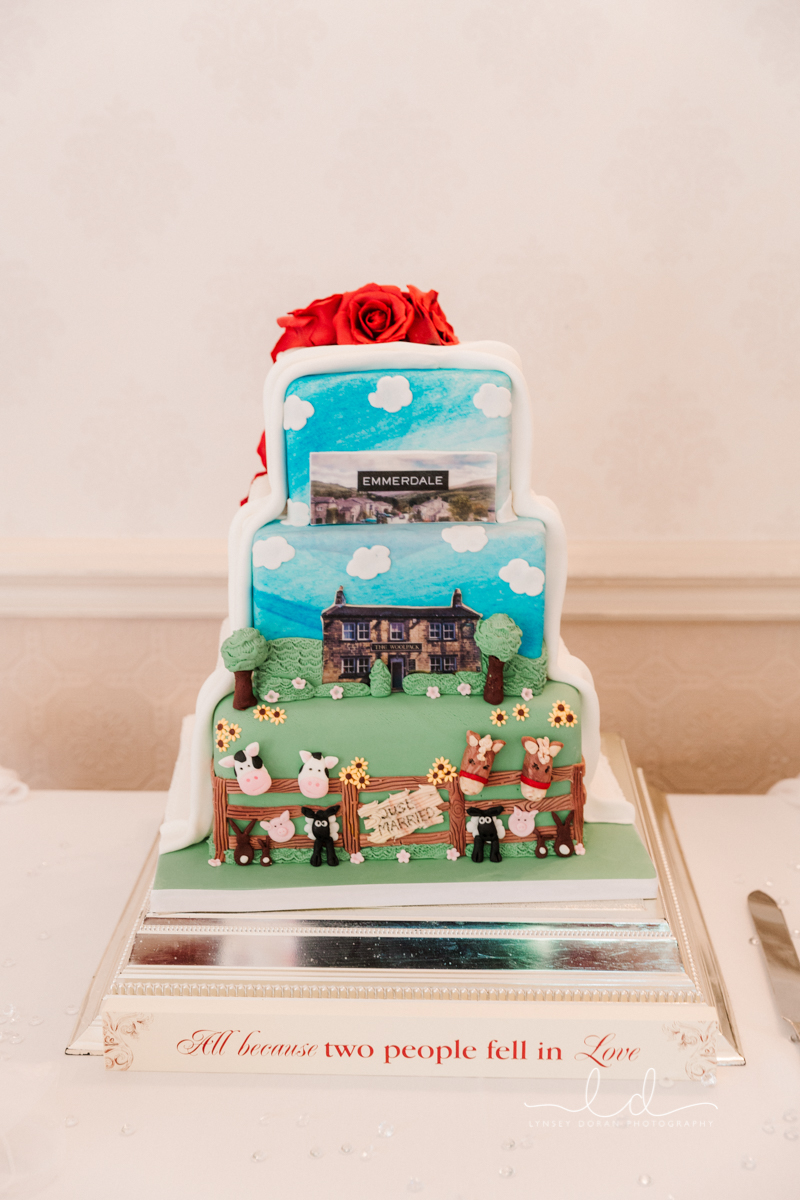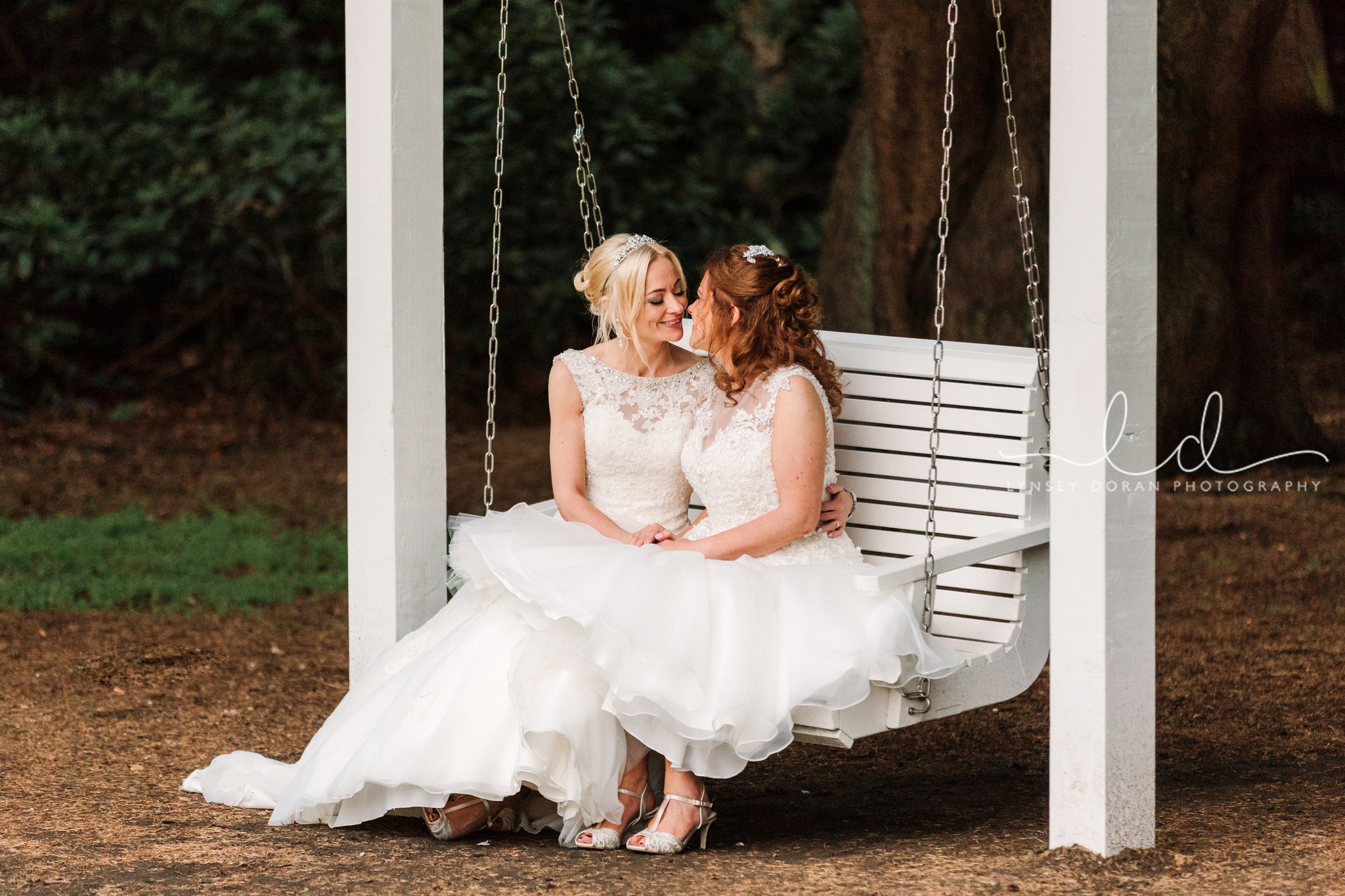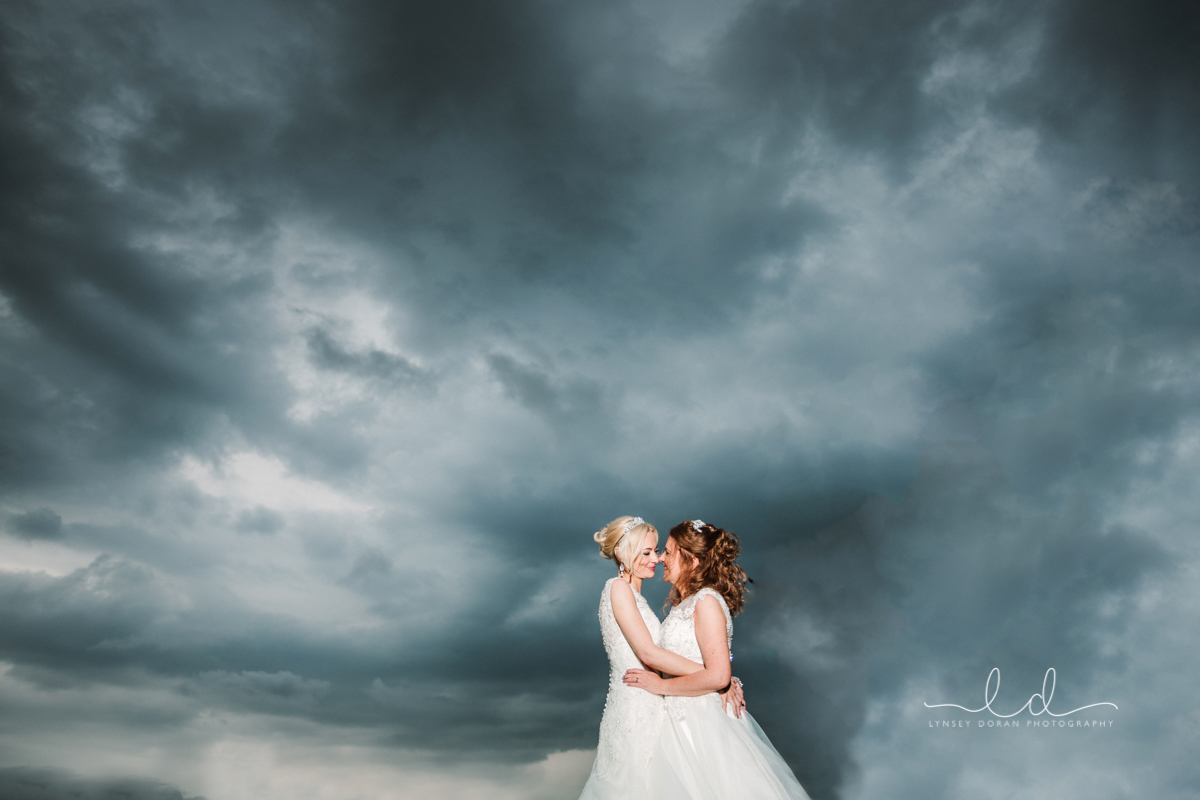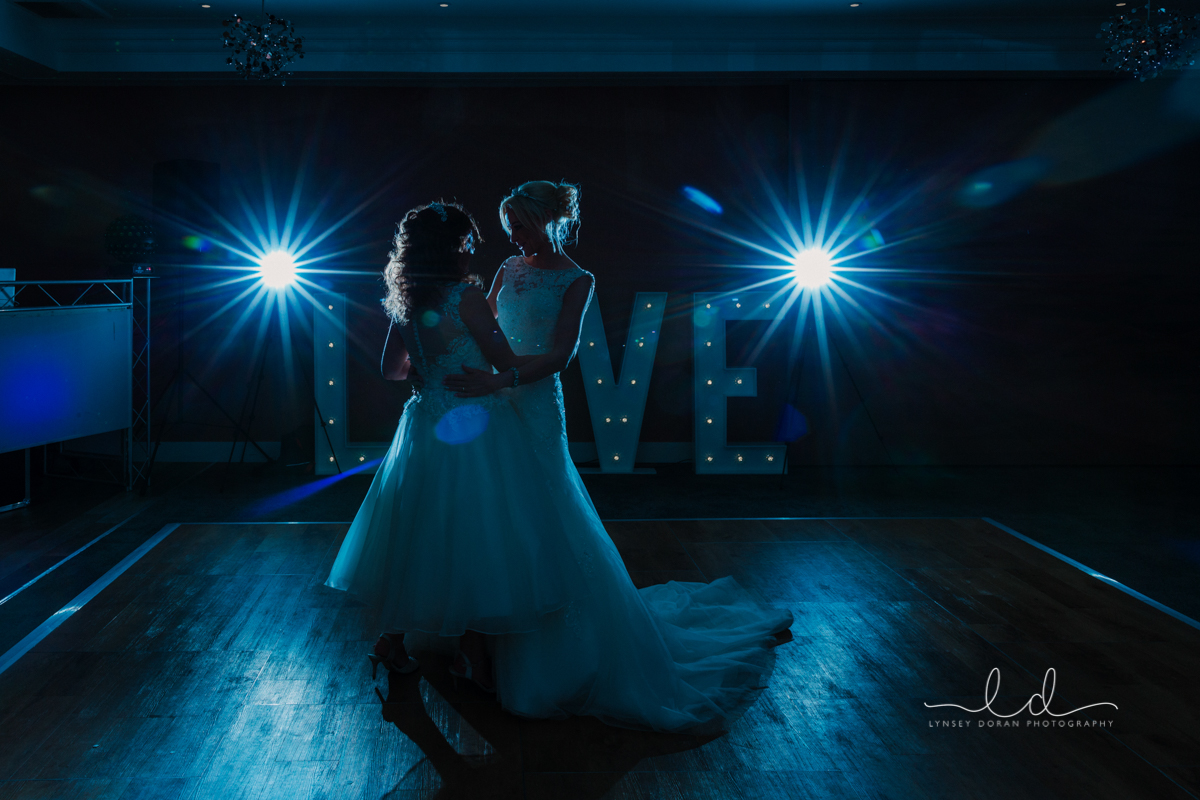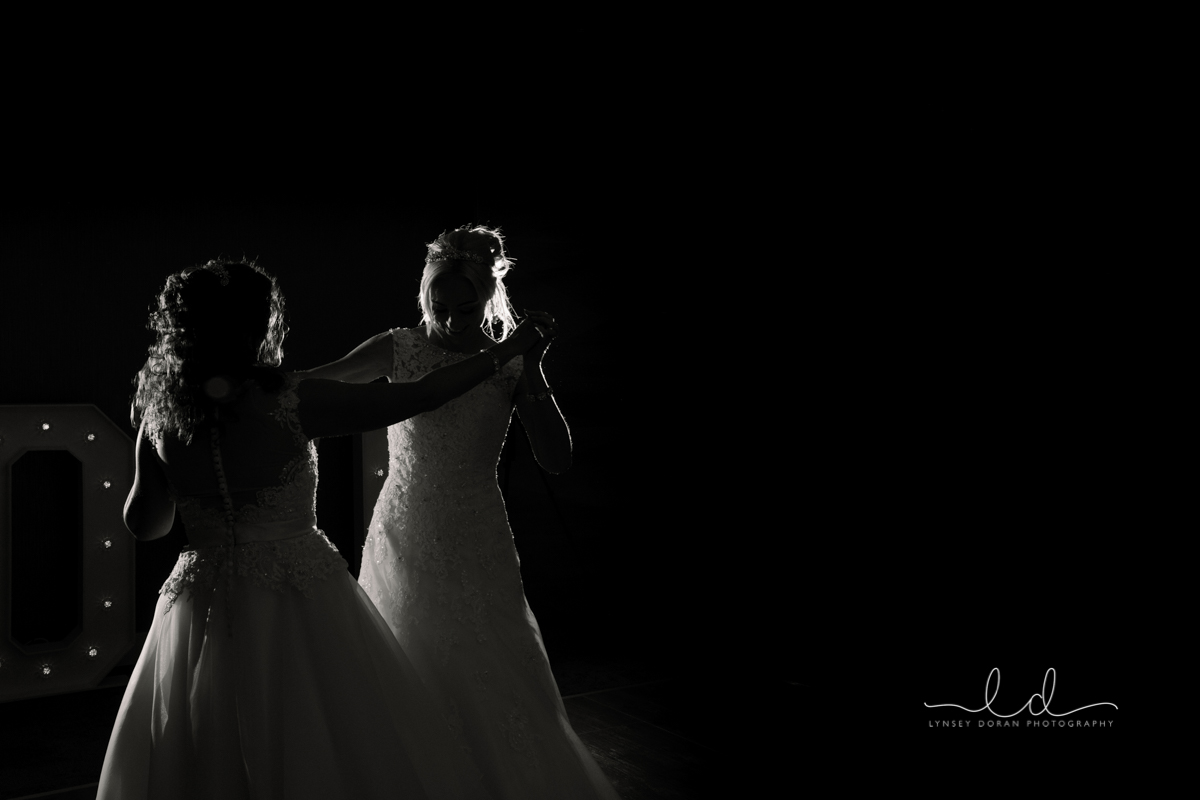 We were so lucky to get such a fine day, the rain came after dark so we headed out, brolly in hand and took the opportunity to get a night time photo with their Yorkshire Wedding venue in the background.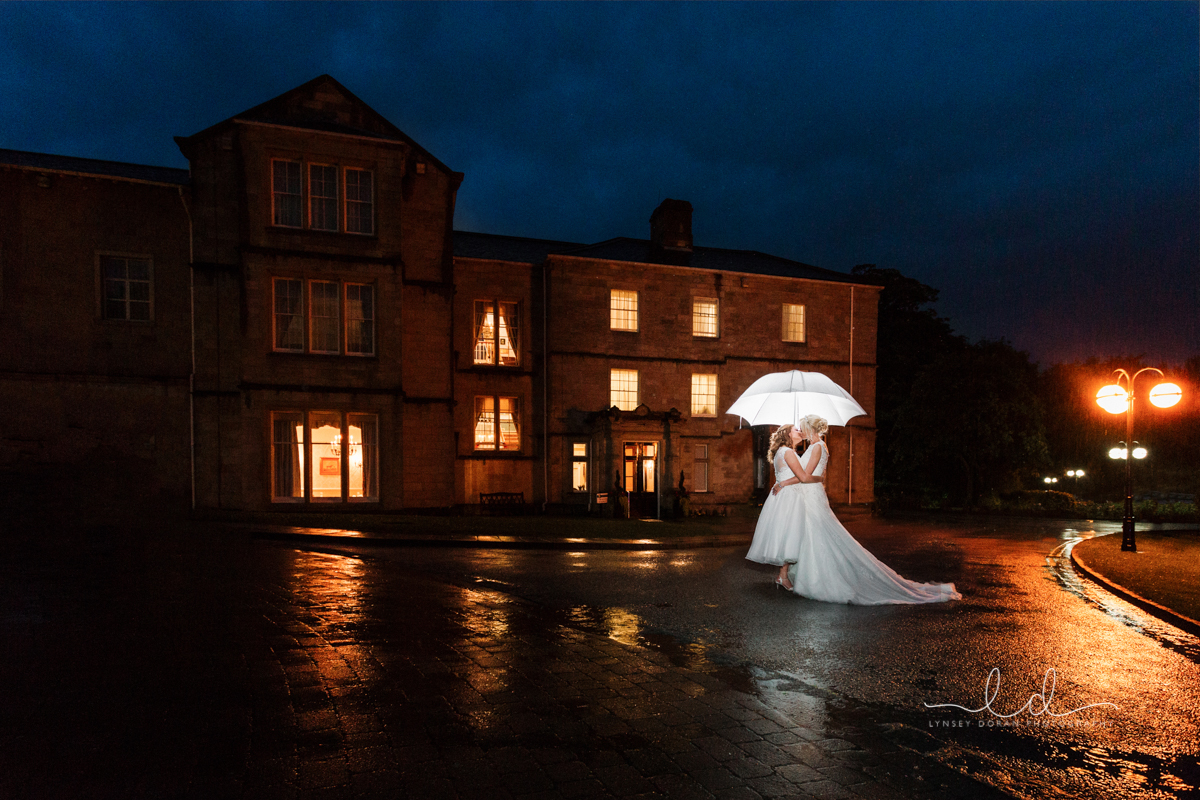 If you would like to see more of my work please feel free to have a look at my blog
I'd love to hear from you if you are looking for a wedding photographer, please feel free to get in touch through my contact form
xx