About me
Hi! I'm Lynsey and I am a  wedding photographer in the beautiful county of Yorkshire, my style is best described as natural, vibrant, creative and rustic.
I live in Otley which is just outside Leeds. I live with my husband, our two gorgeous girls and our beautiful little show cocker spaniel who is just adorable.  When I'm not shooting and editing weddings you'll find me going on long walks with the family in the beautiful Yorkshire Countryside.
My love of the great outdoors and fascination with all things beautiful  is what made me want to become a photographer, people fascinate me, the natural, unplanned, funny, unexpected spontaneous moments! I've been a wedding photographer in Yorkshire for nearly 10 years and I can't imagine doing anything else.
I love relaxed stylish weddings. Colour palettes excite me – i love everything from pastel shades to bright vibrant autumn weddings.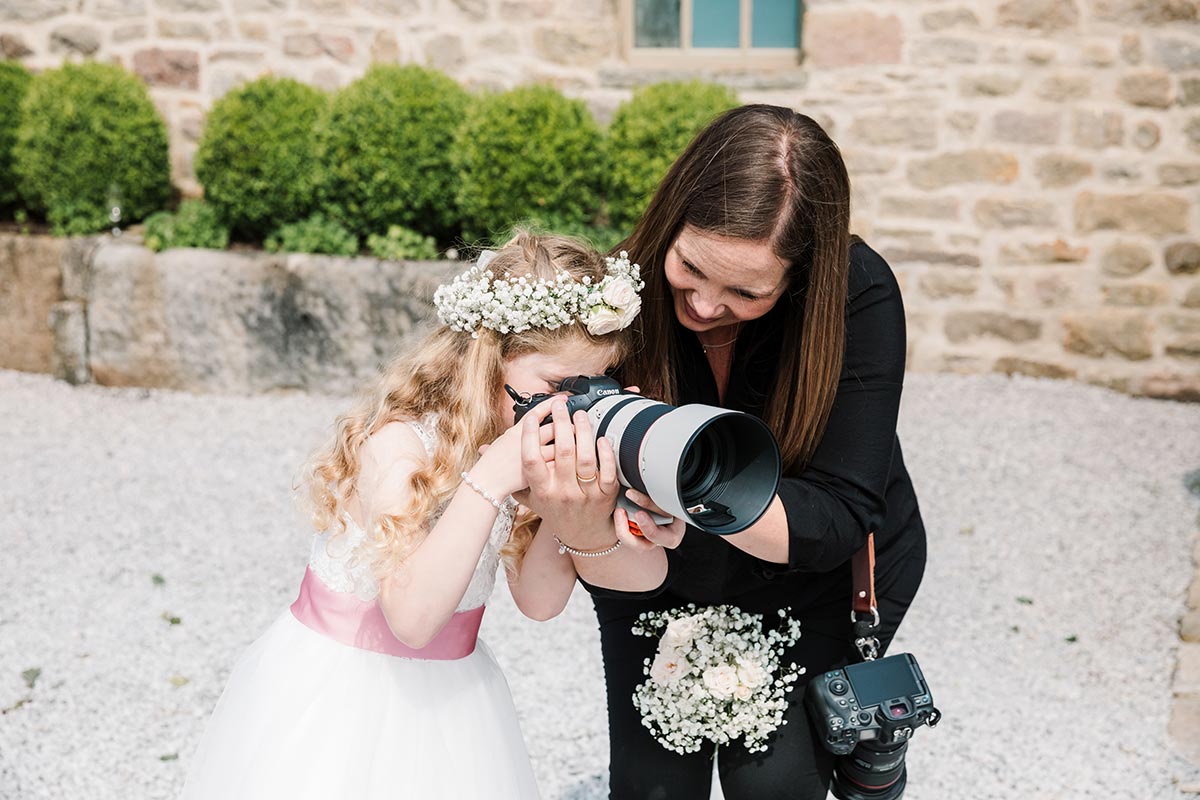 My Style
My couples have described my wedding photography style as relaxed, unobtrusive and vibrant. I capture all the romantic and beautiful moments, and let you get on with having a fabulous time. For me, the bit I love the most about a wedding day is the portrait session. It is a chance for you to have a breather. A chance to really take things in whilst spending some time together on your wedding day. I love the details. The flowers, the shoes, the décor, the dress, the laughs, the emotions – all the things that make each wedding so pretty and unique.
I always prefer to let the day flow naturally with as little intervention as possible.  Your wedding is all about love and laughter. Of course we can grab those important family group shots with parents and siblings. We can get these done nice and early in the day, which means you can relax and enjoy your wedding day with your guests.
I'd love for you to have a look around my site and feel free to get in touch with me through my contact form if you have any questions.