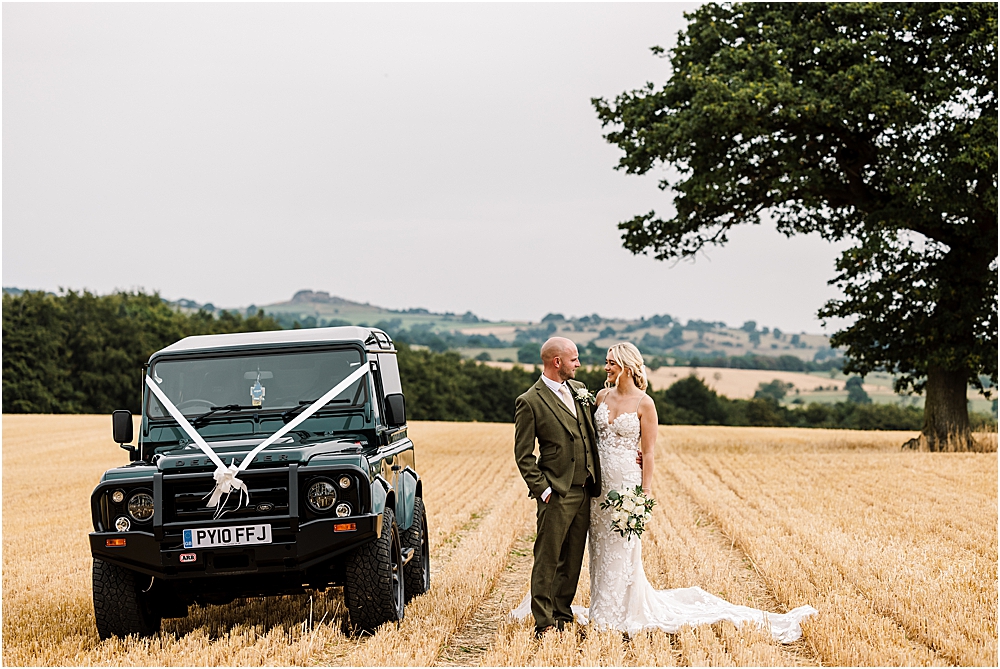 Paige and Sean had been booked with me for such a long time due to a couple of postponements but to say their wedding was worth the wait is an understatement. With the prettiest church, one of the biggest guest lists, a gorgeous wedding day marquee and a party like no other it was bursting with fun and laughter from the moment I arrived for bridal preparations until the moment I left them all partying. It really was an incredible day.
I arrived early in the morning with Paige and her girls to capture some bridal prep photographs. Everyone was enjoying a relaxing morning being pampered by Yorkshire bridal make up artist Liu. The wedding hair stylist Beckie Stirk. All the girls looked fabulous.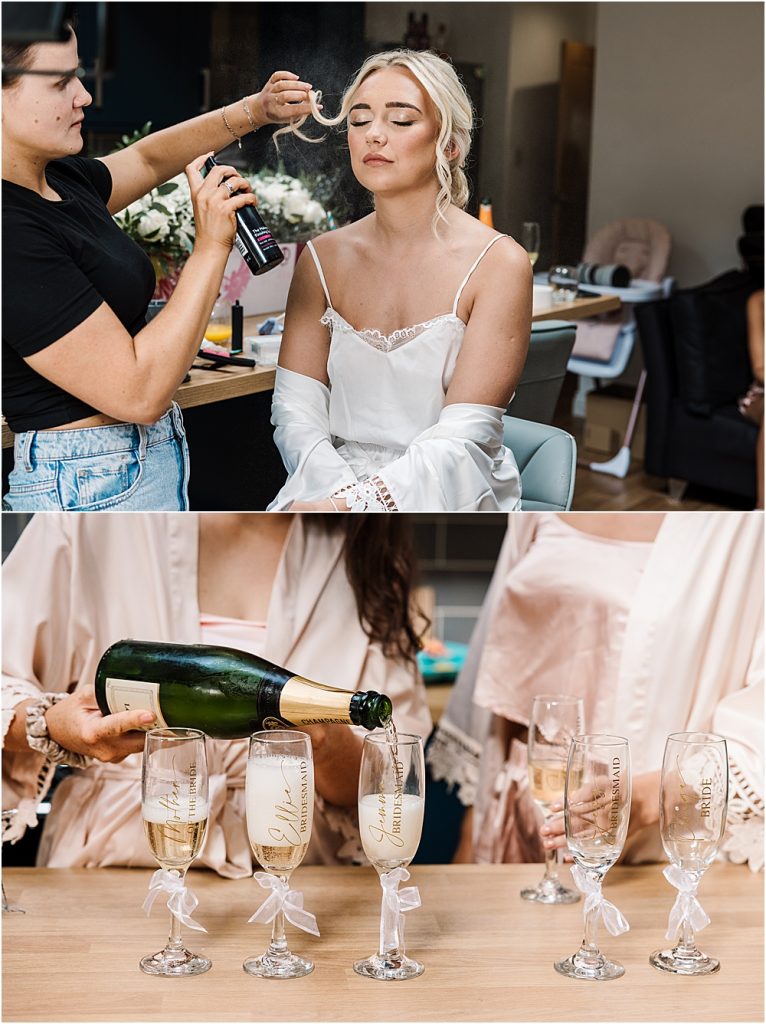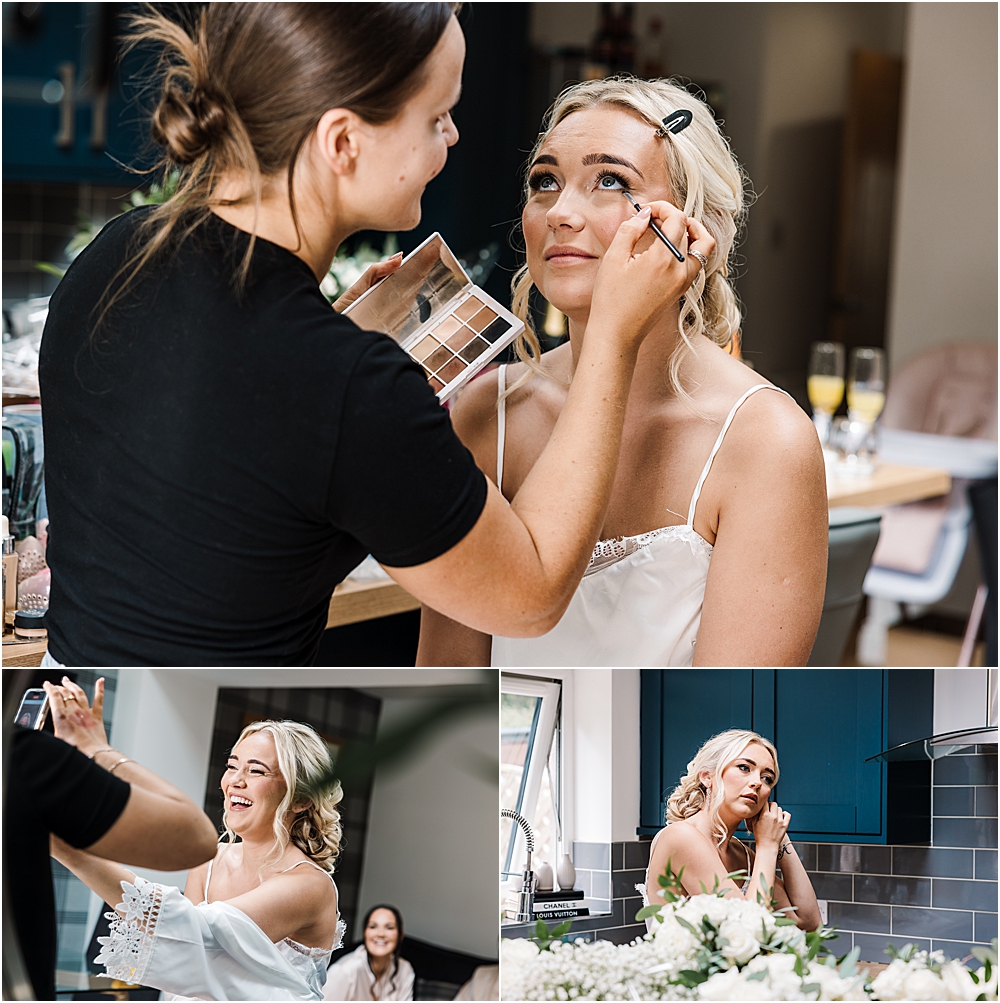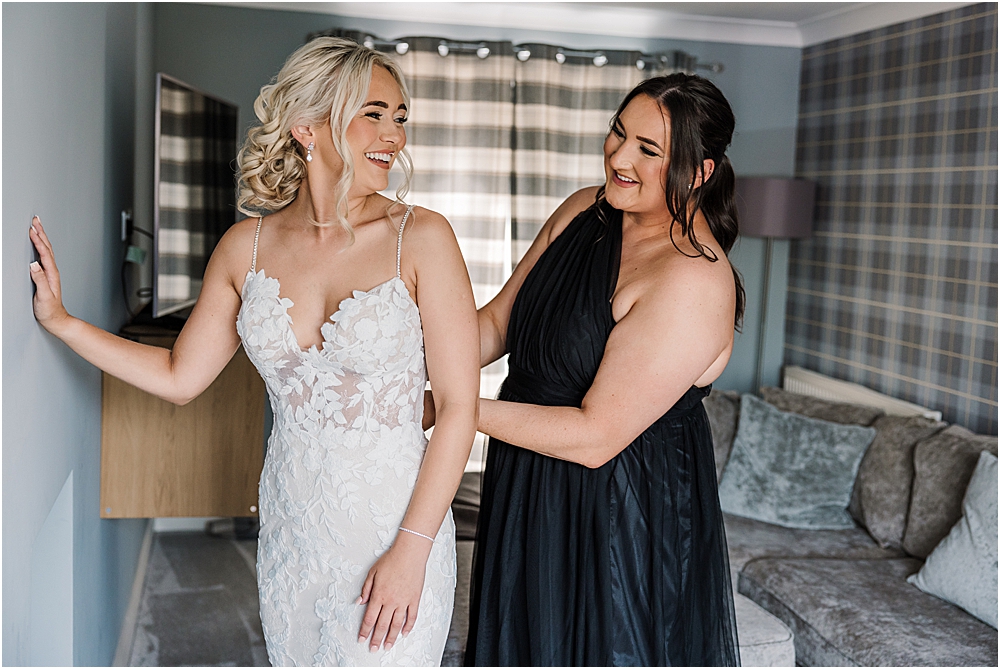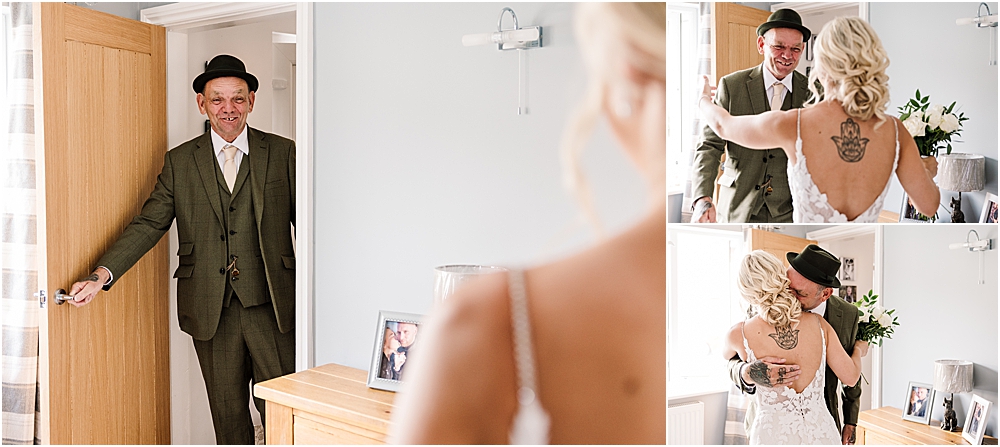 Paige carried a beautiful neutral bridal bouquet created by a family friend, they were a mixture of pretty roses and foliage.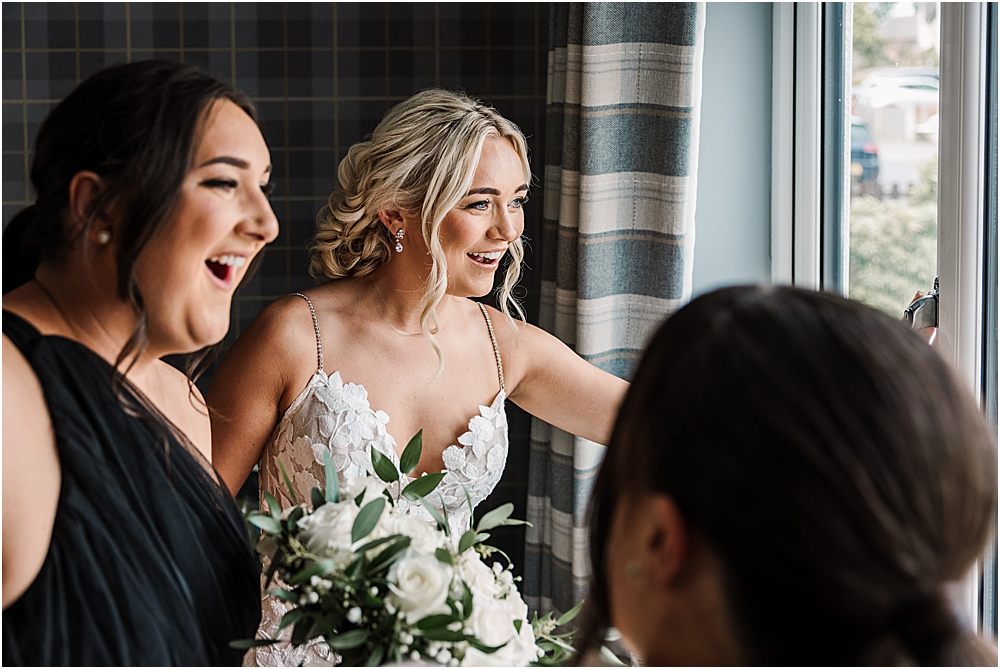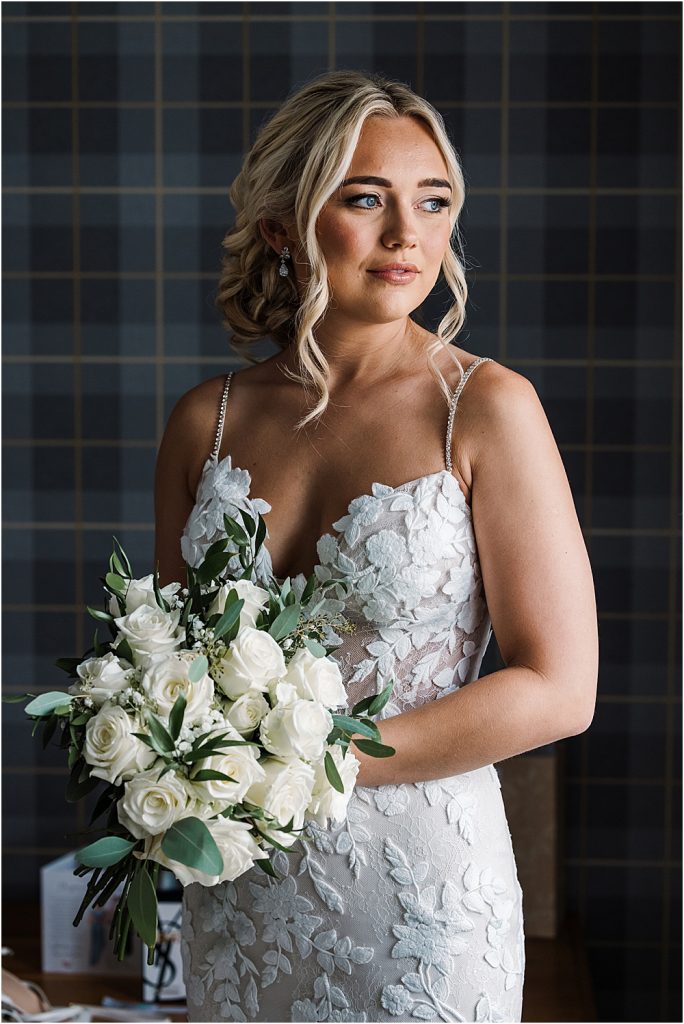 Once everyone was ready and excitedly waiting for the wedding cars to arrive I headed off to Our Lady & All Saints Catholic Church in Otley. Sean was there already with his groomsmen greeting guests and waiting for Paige to arrive.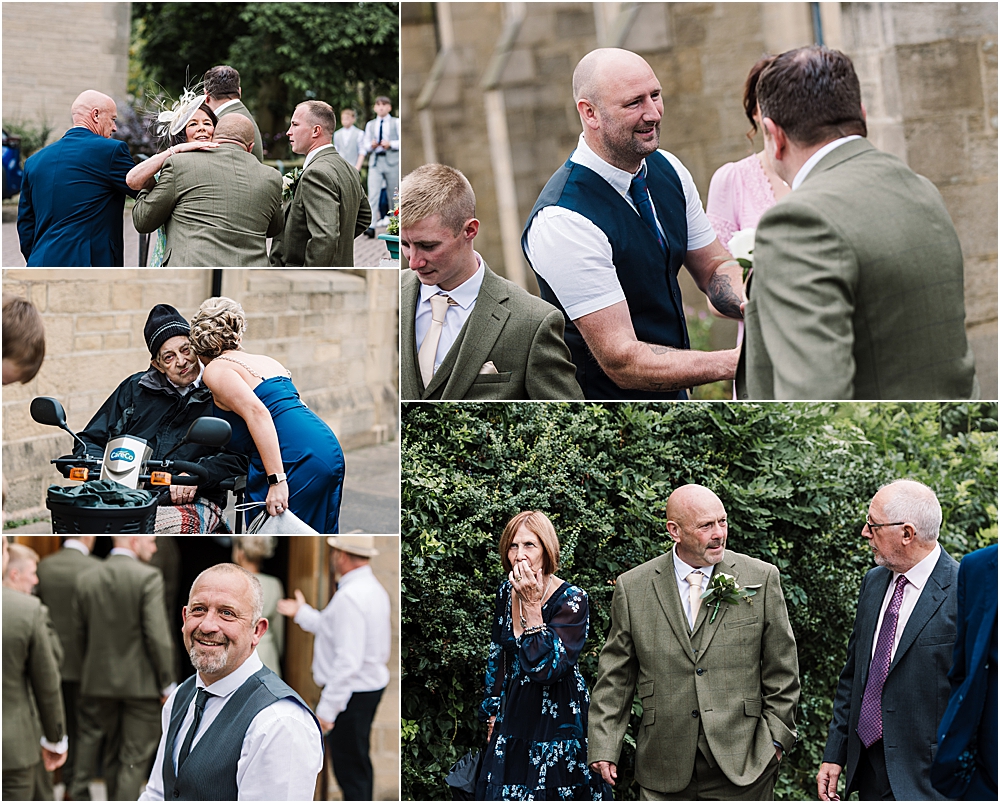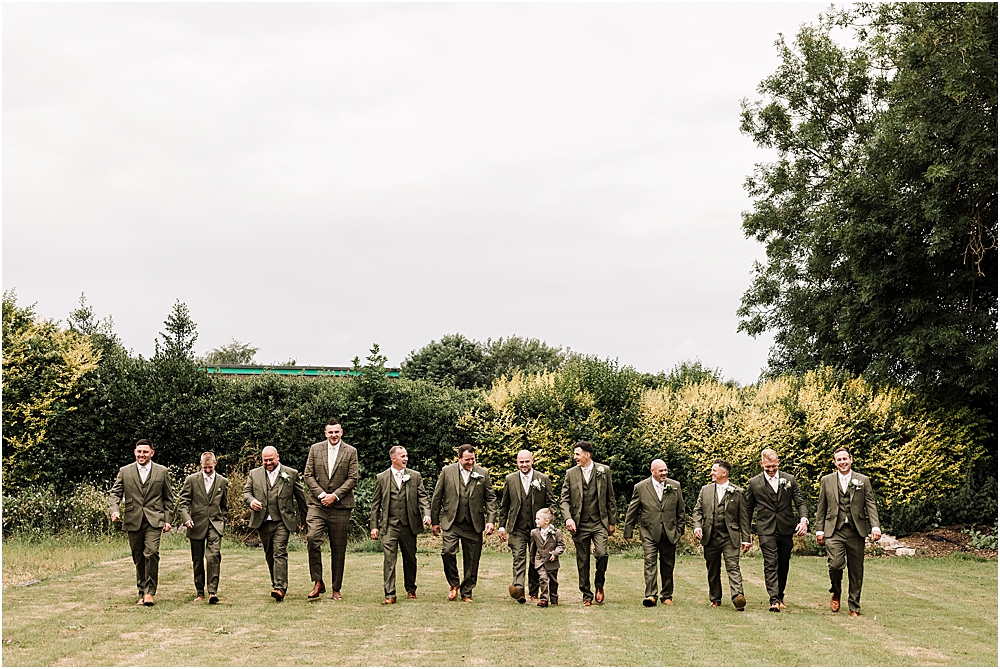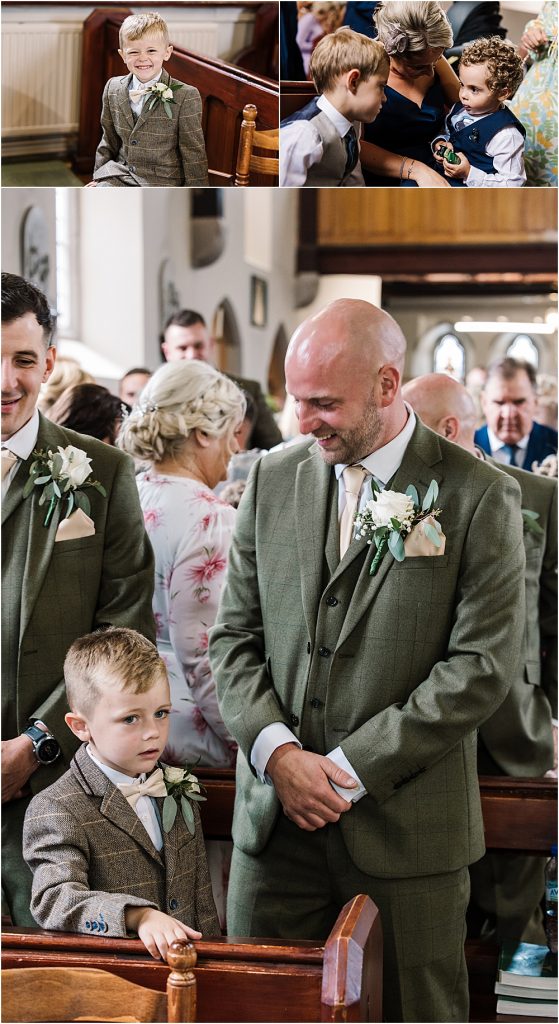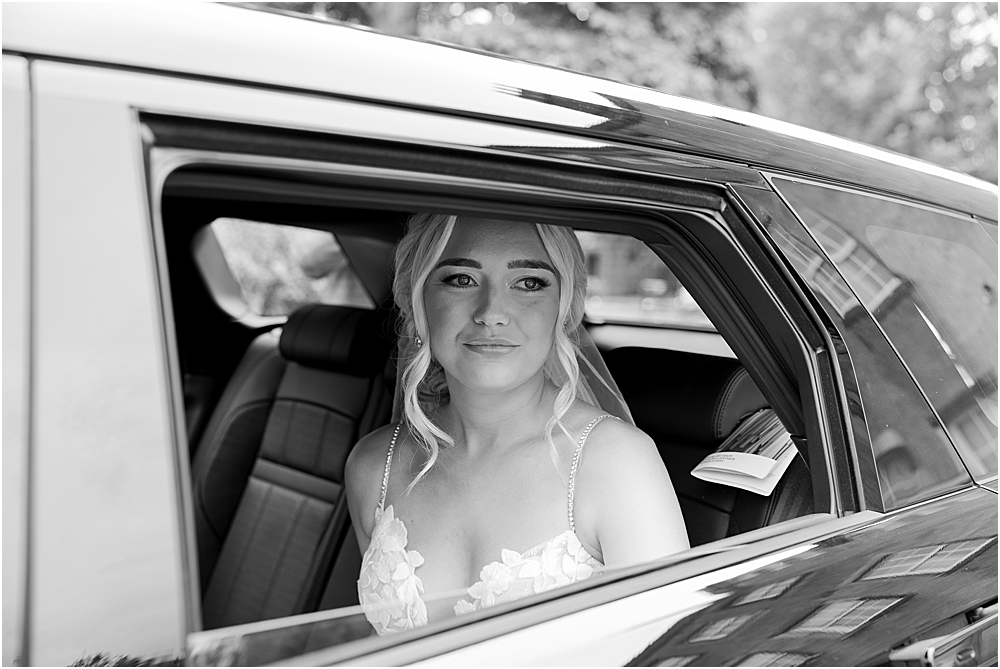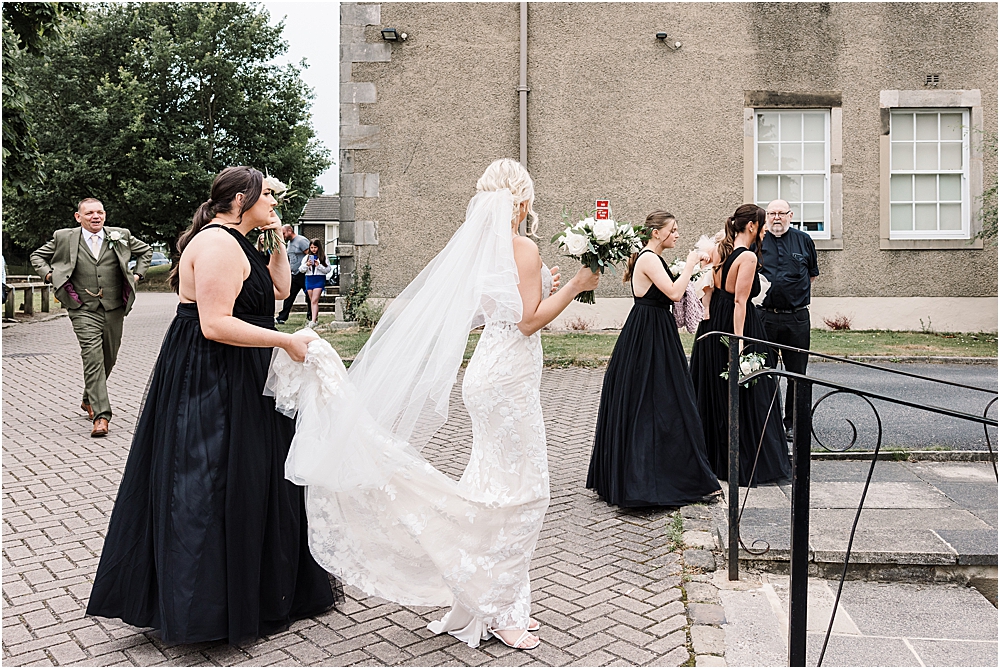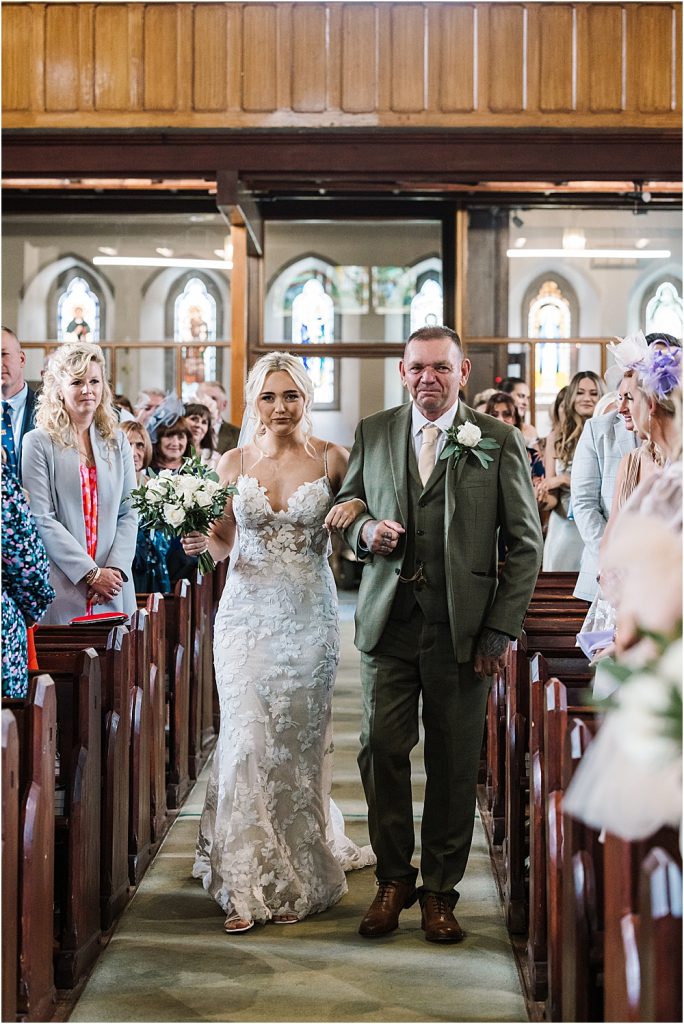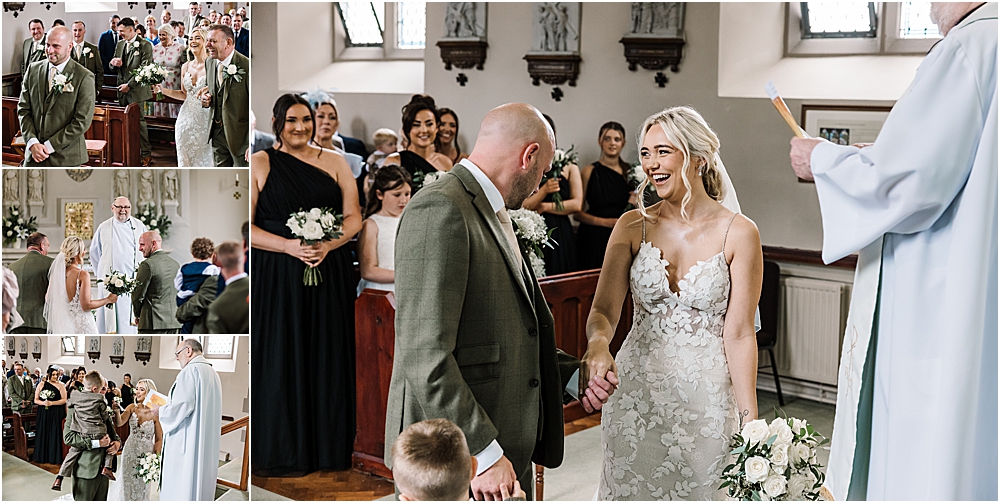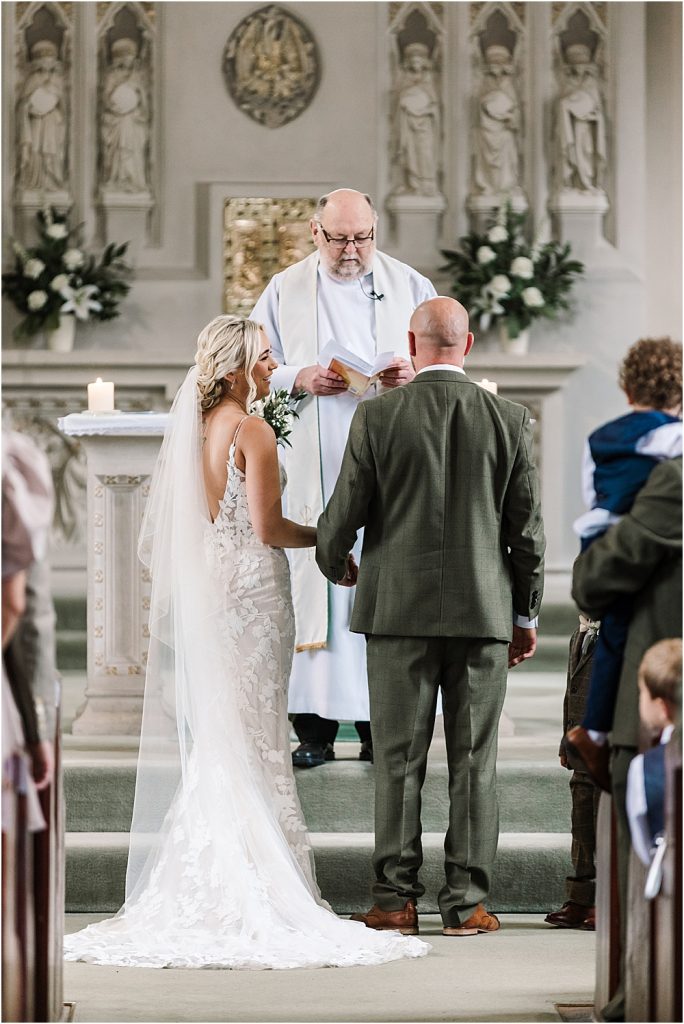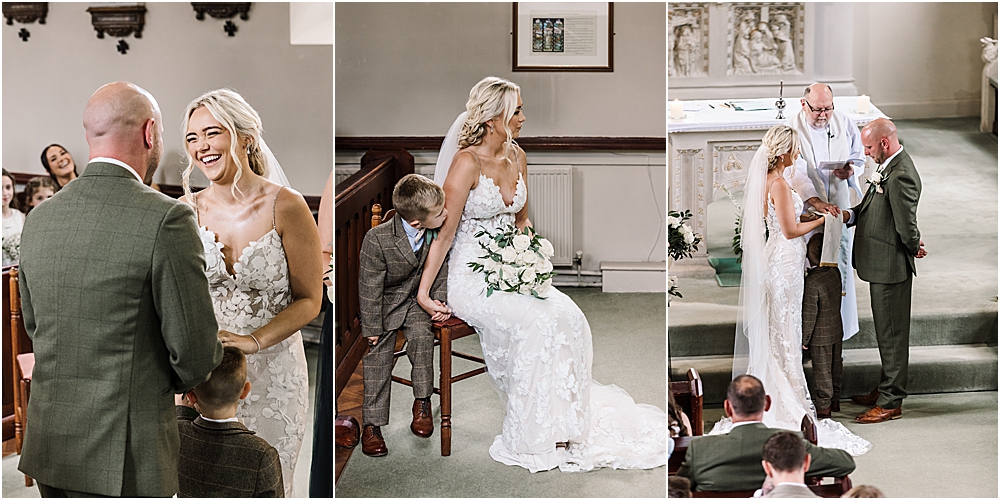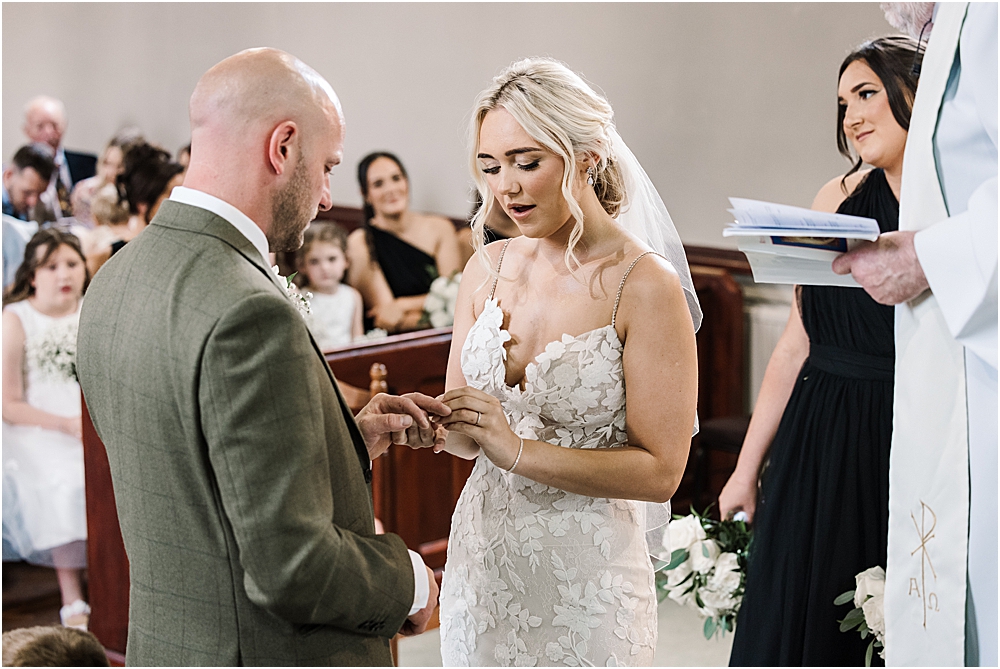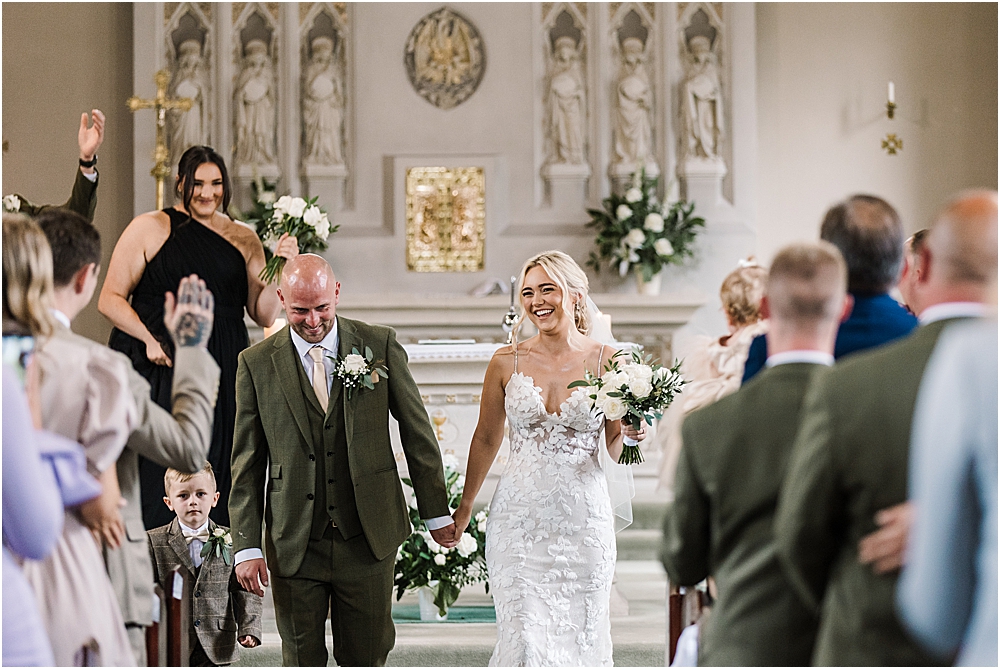 After the church ceremony, everyone gathered outside to greet the bride and groom before heading off in the Landrover wedding car. Straight from here we headed in to the Yorkshire countryside to some land owned by friends to capture some true Yorkshire wedding photographs.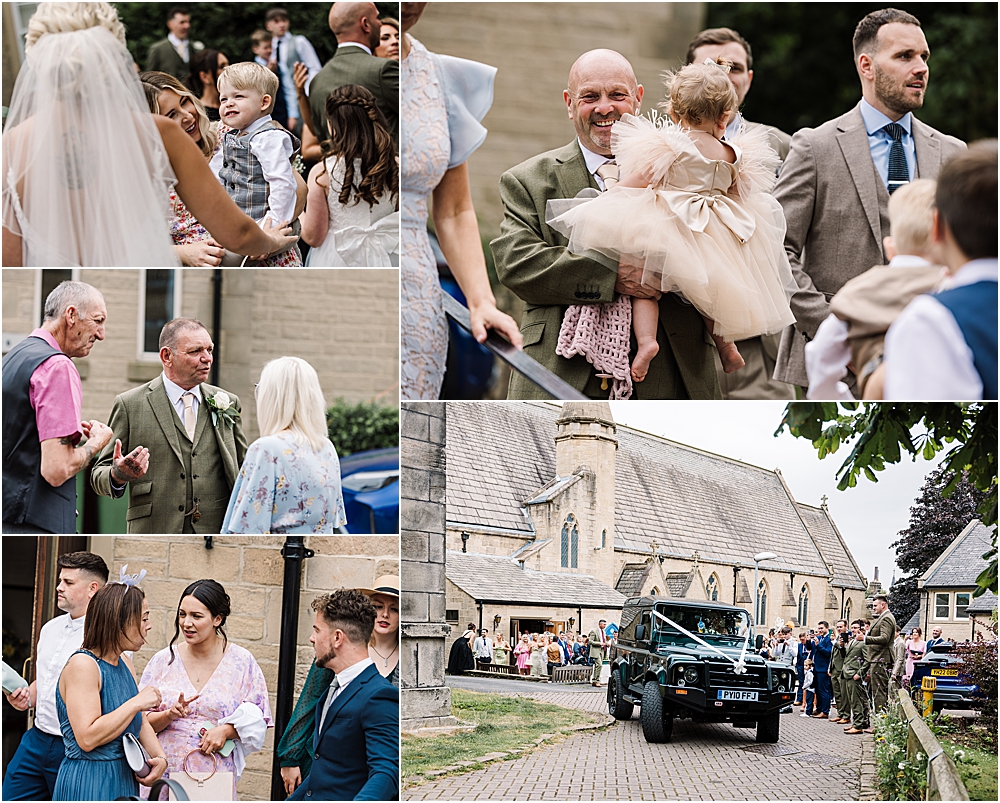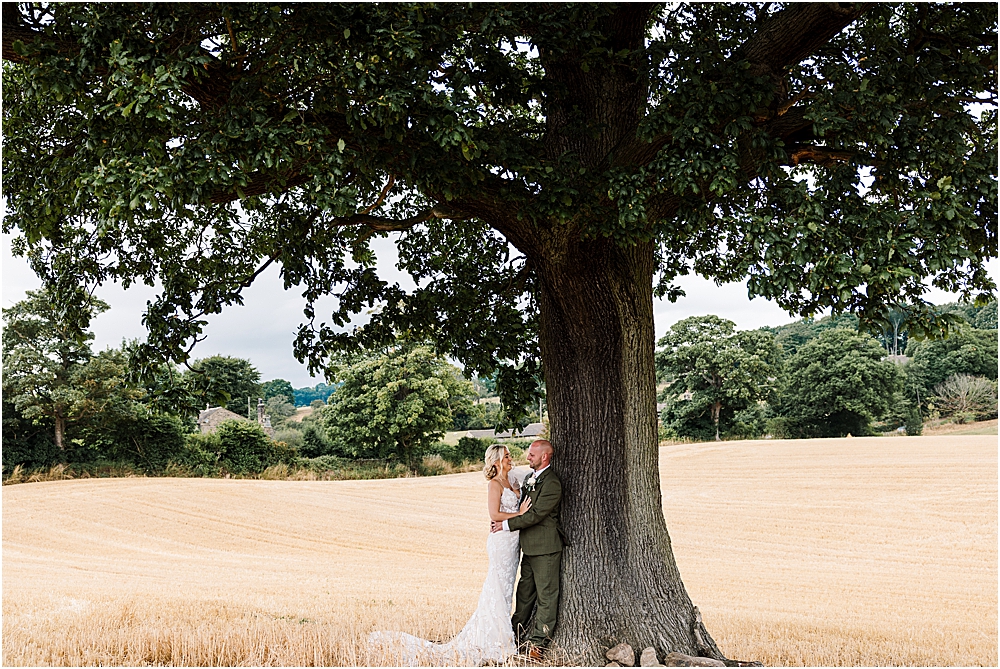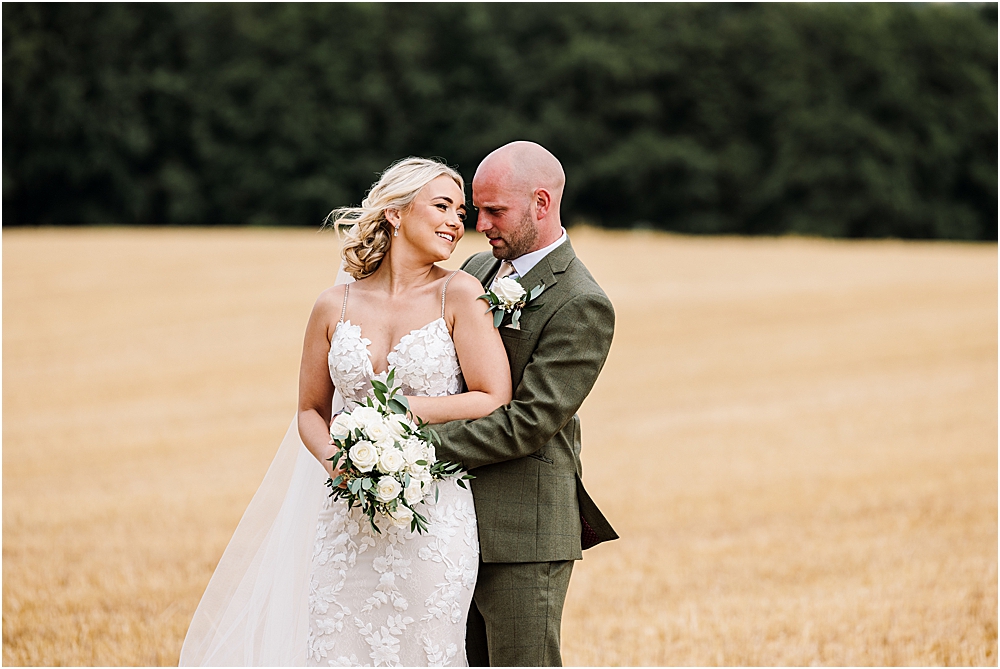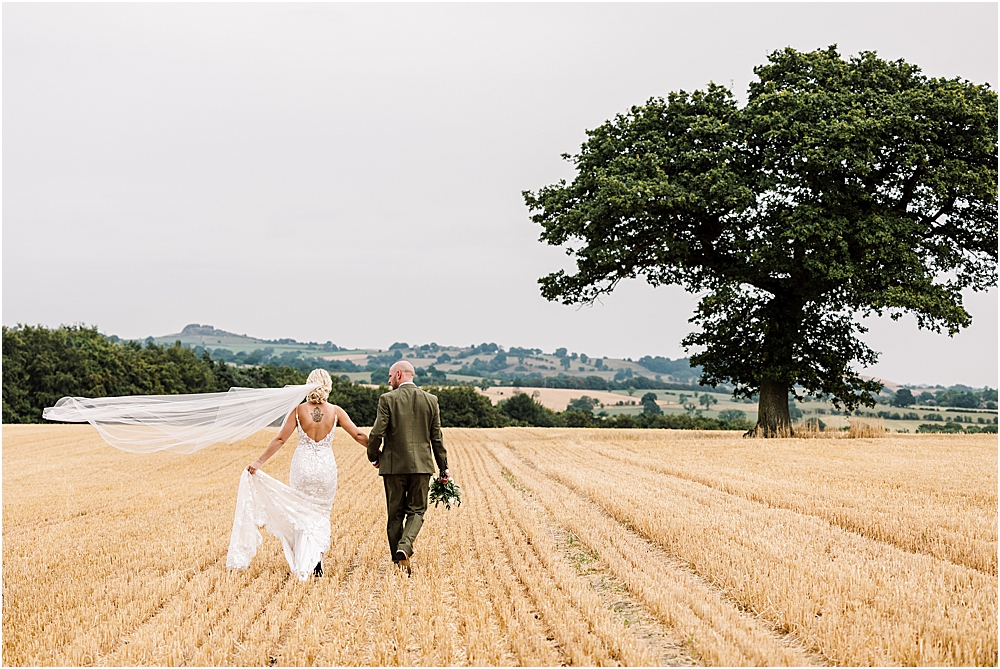 I absolutely love these portraits, they are so unique and completely different to any I have done before. The whole colour scheme just matched the countryside perfectly. Sean and his groomsmen opted for tweed green wedding suits, always a great choice for a country wedding in Yorkshire!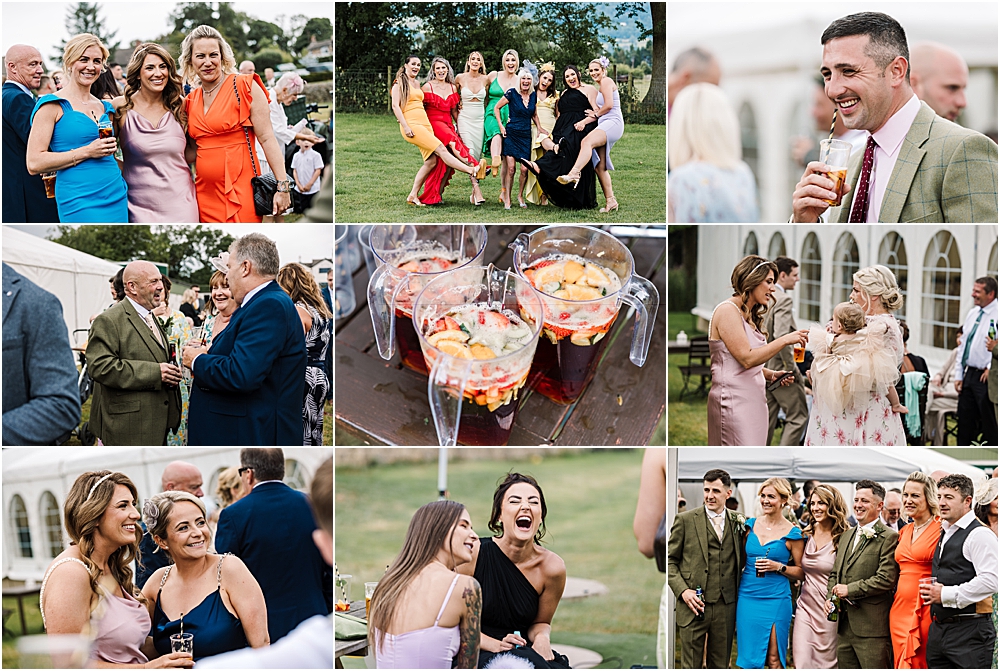 They were so lucky with the weather. It was mild and fine which meant everyone was able to sit outside and enjoy the drinks and canapés. We got all the family group shots done almost straight away so that everyone could relax and enjoy their day with their friends and family.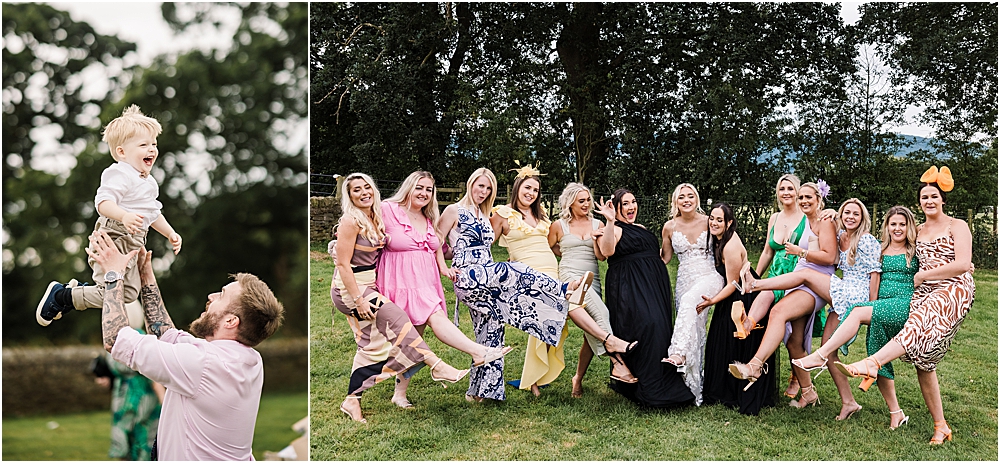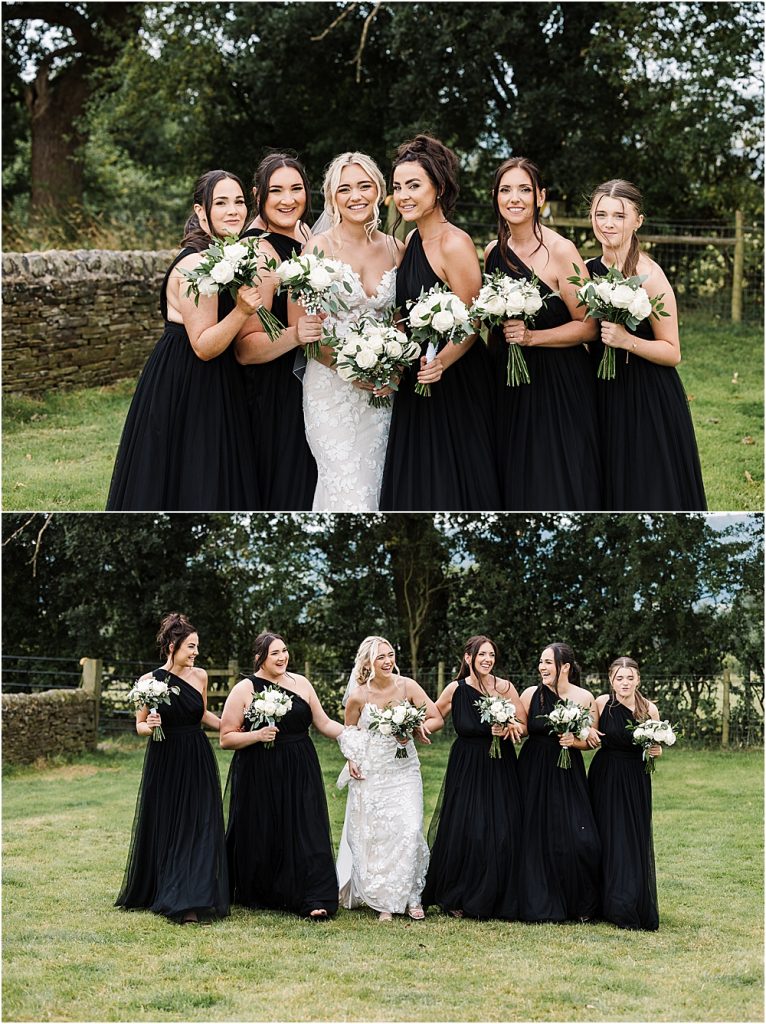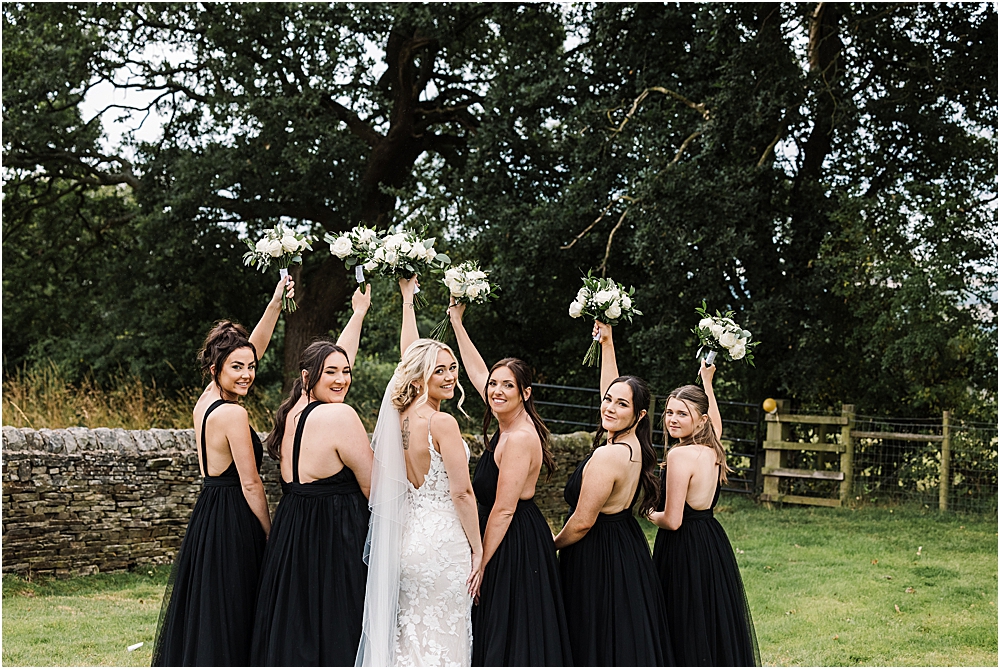 I do love bright light airy wedding photography. Nothing better than a marquee for creating bright and vibrant wedding photographs. Even on dull days they always create crisp and clean wedding photos. Paige and Sean did such an incredible job of styling their Marquee. It looked amazing with the same colour scheme and tones running throughout.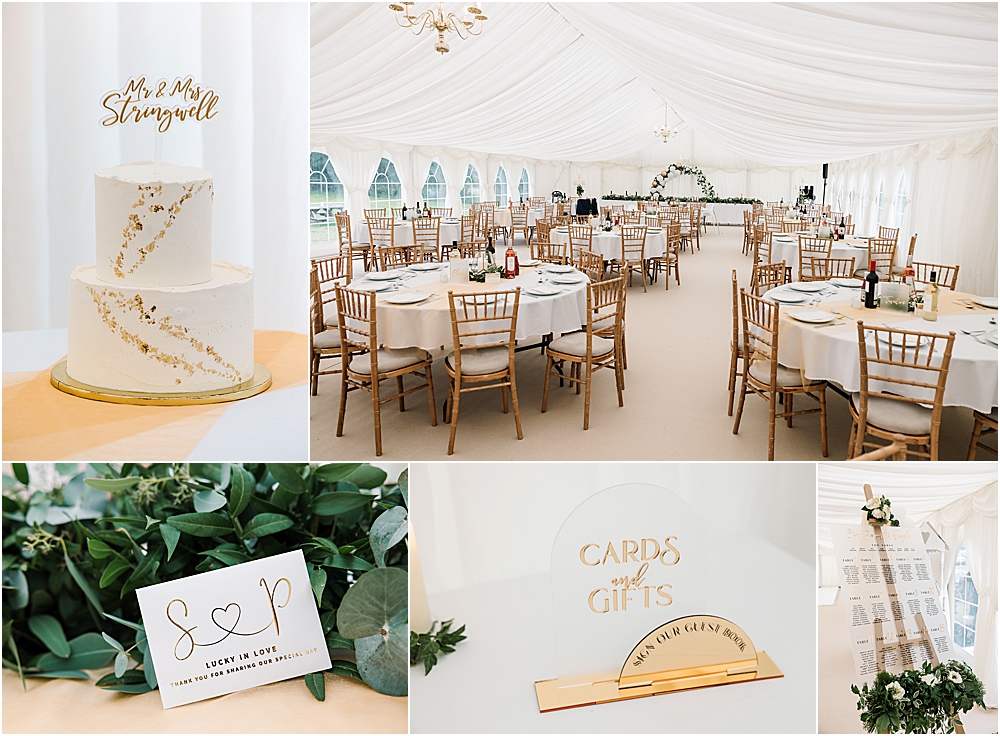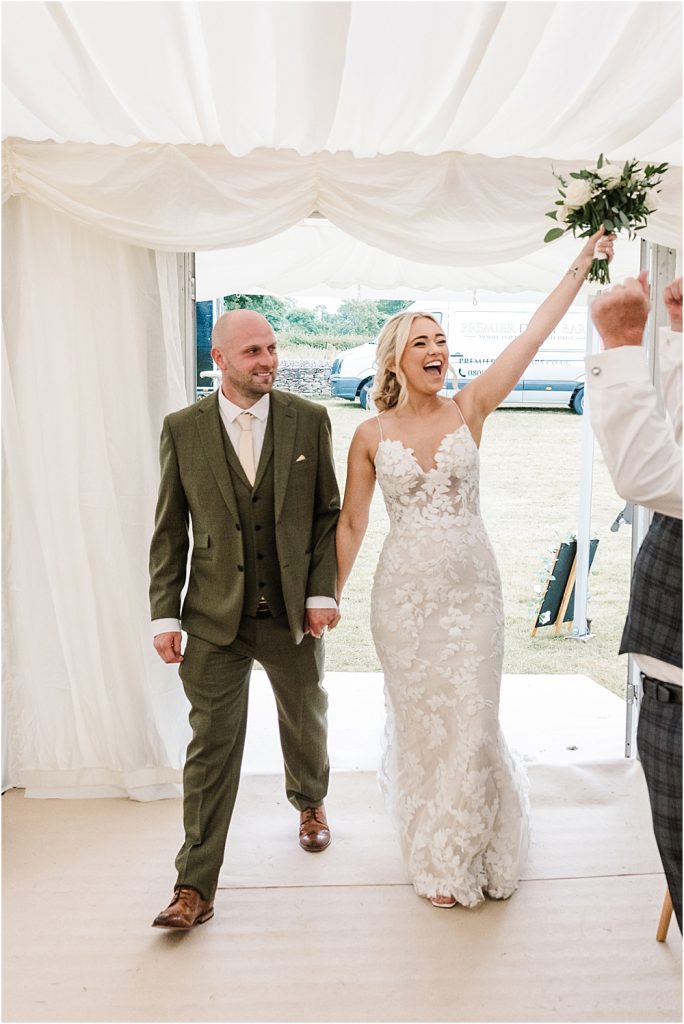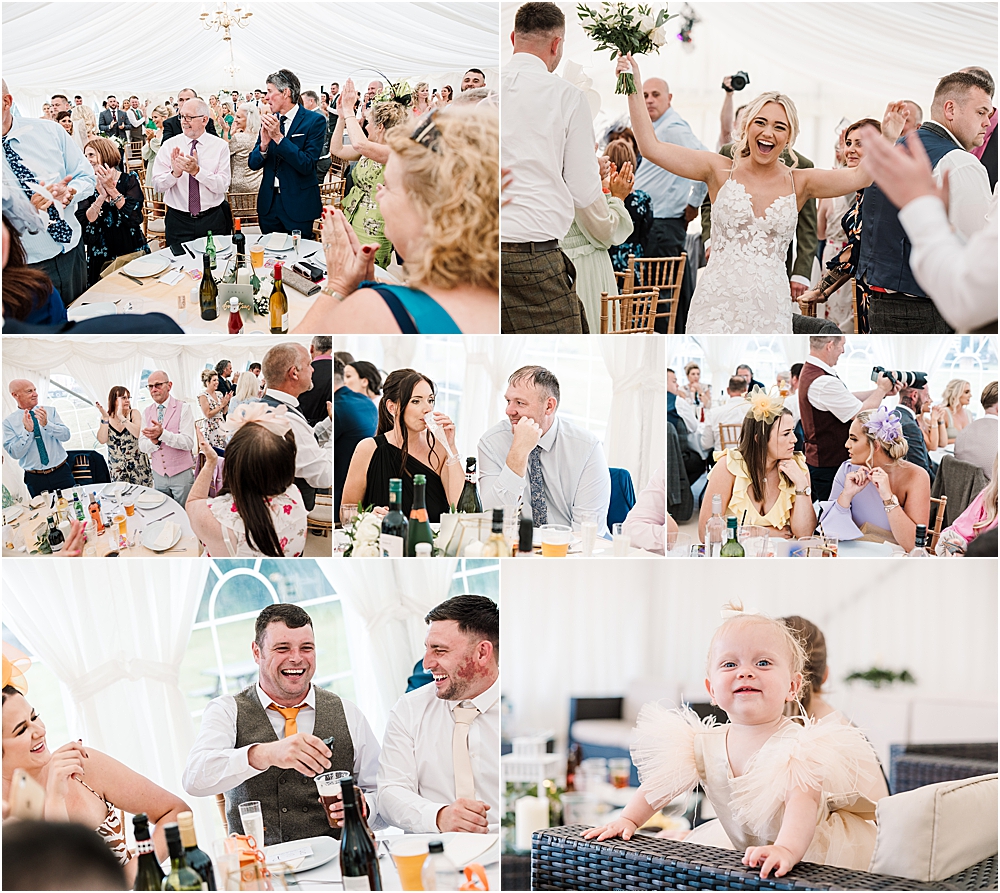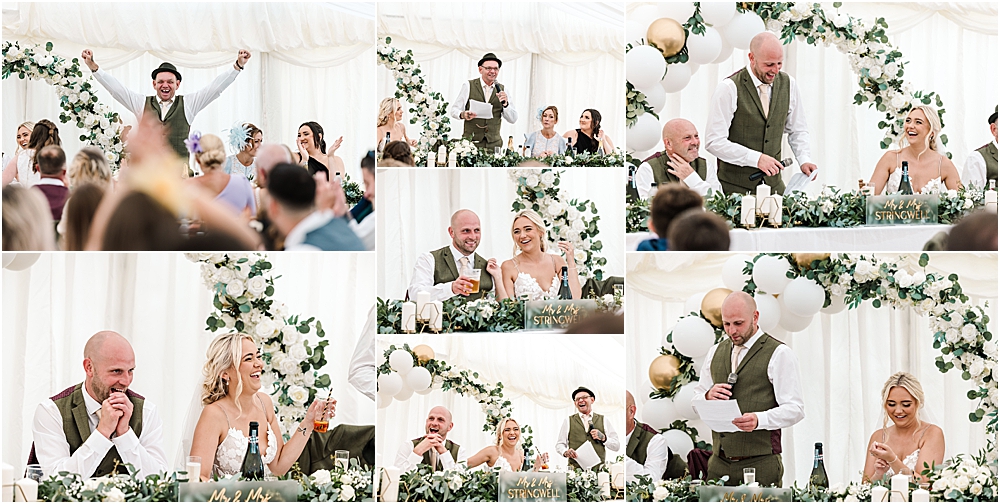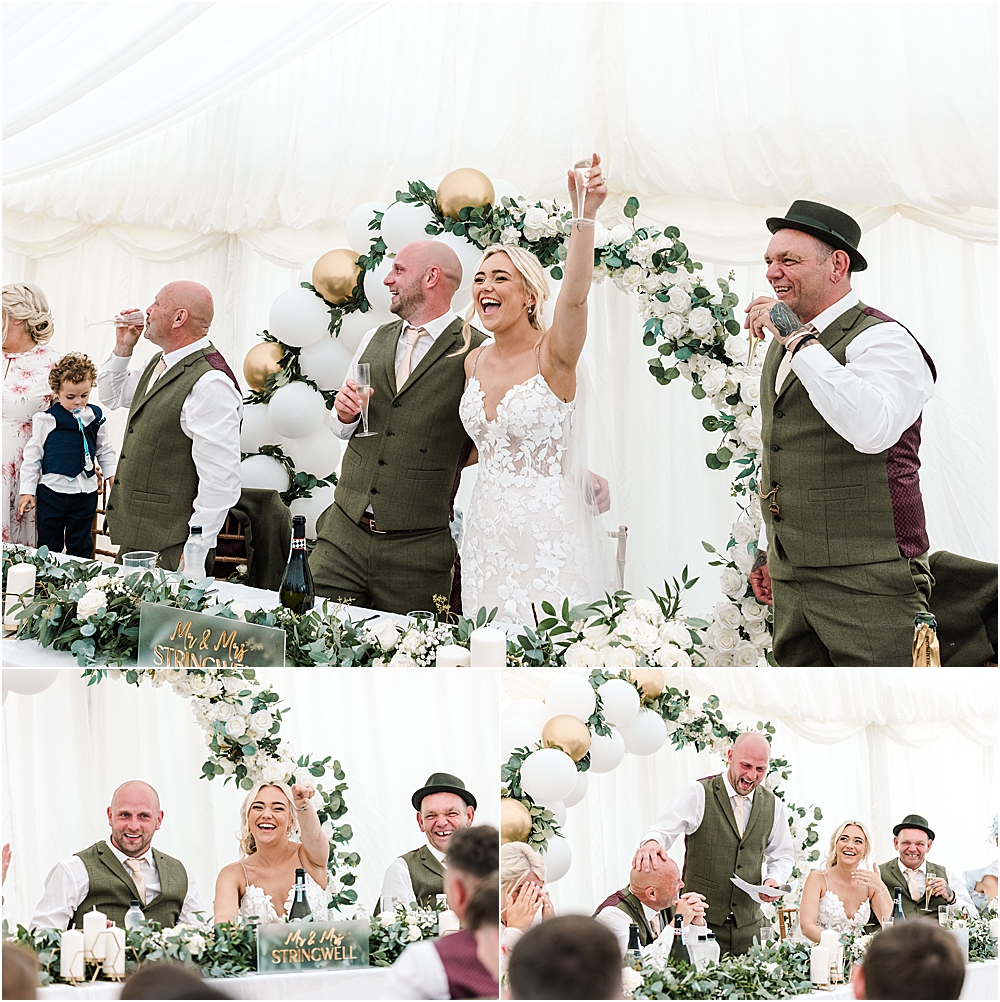 After the wedding breakfast the guests were entertained by Yorkshire magician Mark Waddington who absolutely blew their minds. I have worked with Mark many times before and the reactions are always great to photograph. The live music throughout the day was wedding singer Liv Harland, she was incredible with a great mixture of songs.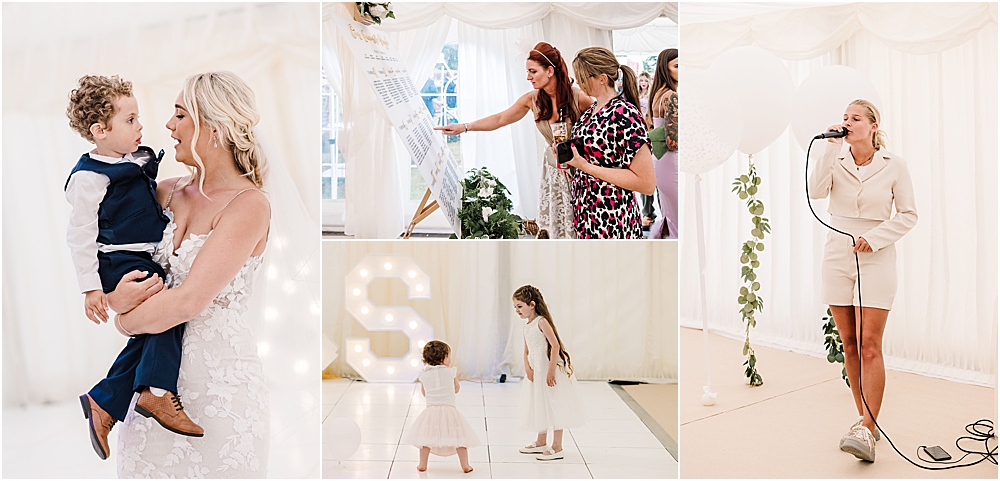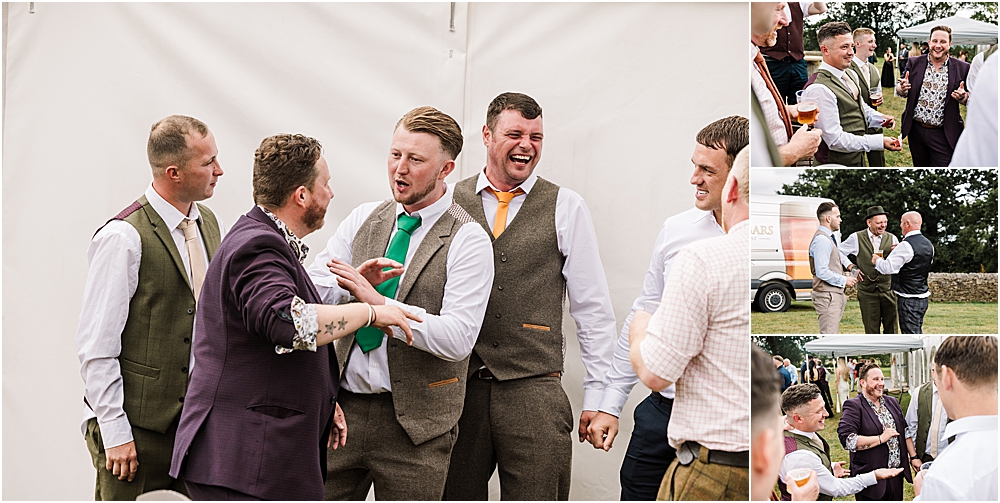 Once the light began to fade, the real party began. It was probably the busiest dance floor I have ever seen.
Drinking, Dancing, singing, glow sticks, laughter and music made this party so memorable. After staying for a couple of songs after first dance and heading out for a night shot it was time for me to leave everyone to enjoy their evening.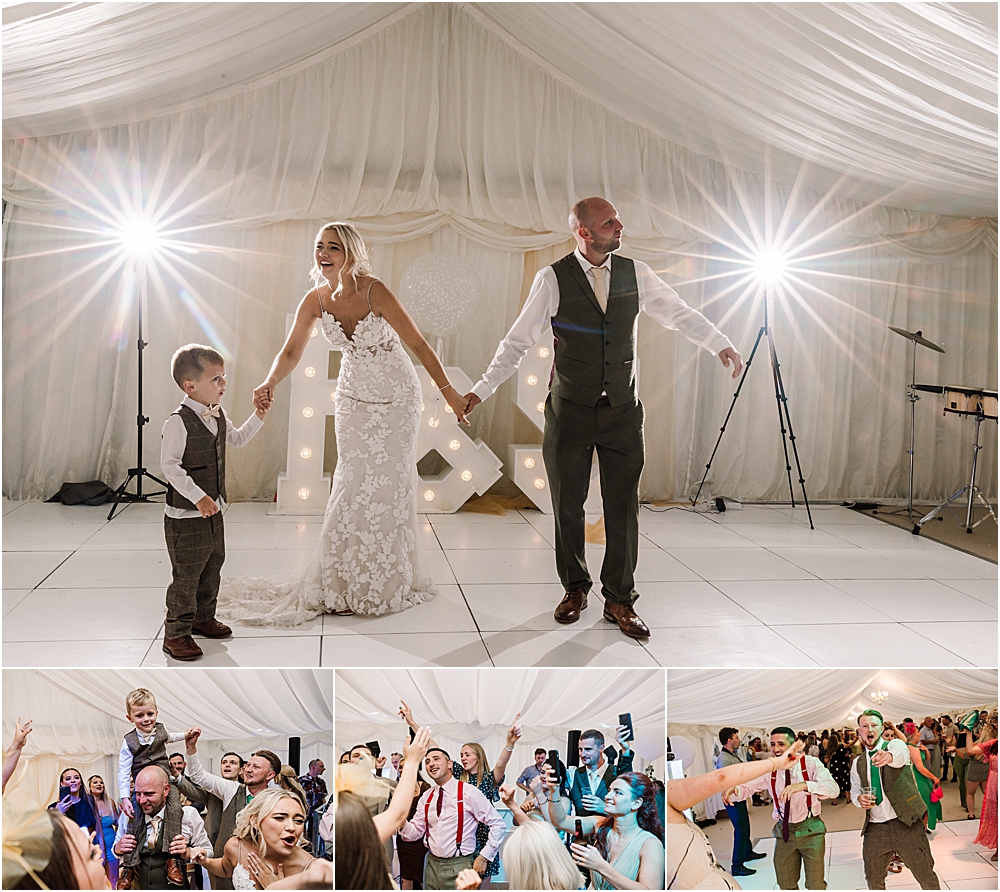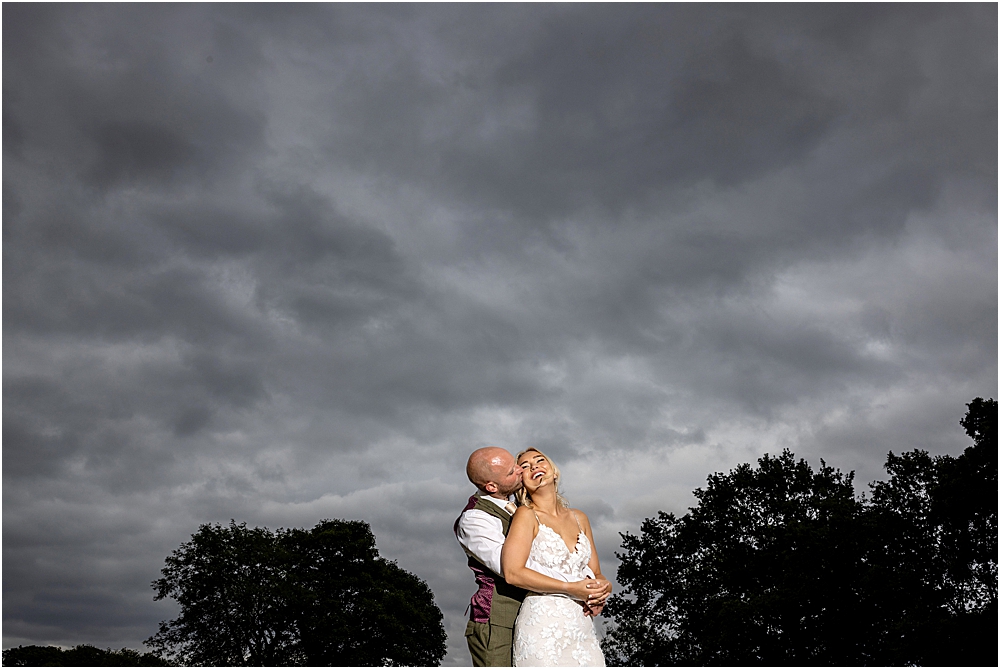 Thank you so much for taking the time to look at this beautiful Yorkshire wedding. Please feel free to get in touch through my contact form if you are getting married and looking for natural wedding photography in Yorkshire xx