Tithe Barn Wedding Photography | Bolton Abbey Weddings | Female Photographers in Leeds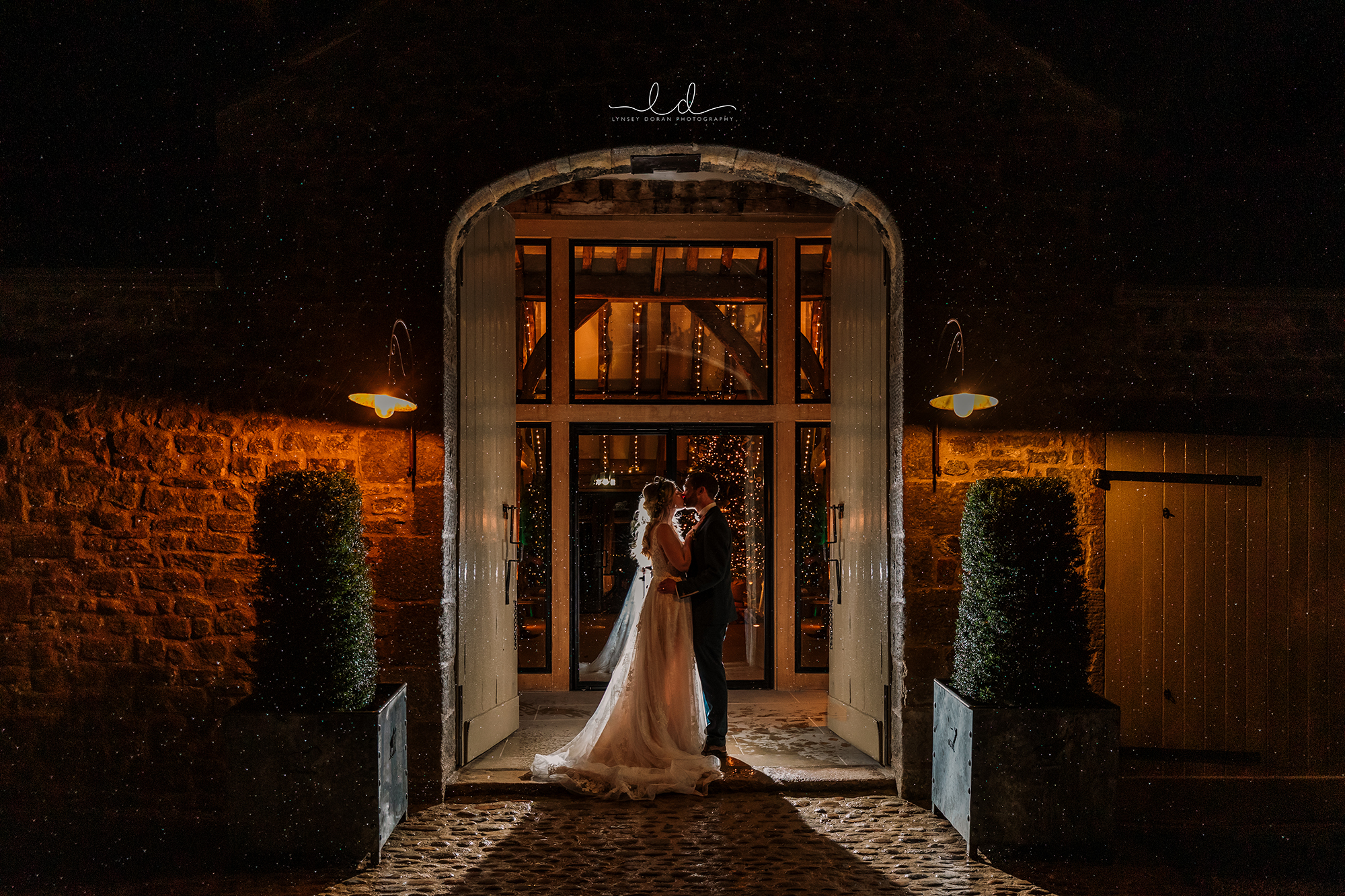 Tithe Barn Wedding Photography
Mili & Tom had their stunning Tithe Barn Wedding on one of the wettest days in December. The rain came down literally all day and night. That didn't stop them having the beautiful Yorkshire winter wedding they always imagined. The Tithe Barn is a 16th century building which has been restored and transformed into one of the most breathtaking and beautiful wedding venues in Yorkshire. There are the most incredible views over the priory ruins. I could of sat there looking over the landscape all day.
The bridal prep took place at a gorgeous little Yorkshire holiday cottage in Appletreewick. It is in the heart of the Yorkshire dales where Mili is originally from. On arrival at the cute little country cottage I was greeted by Milis Mum who took me through to where the girls were being pampered by the very talented Brittany-Jae. I started the day photographing all the little details. The wedding dress, the shoes, the flowers. In fact all the things that we spend so much time planning and choosing before the big day.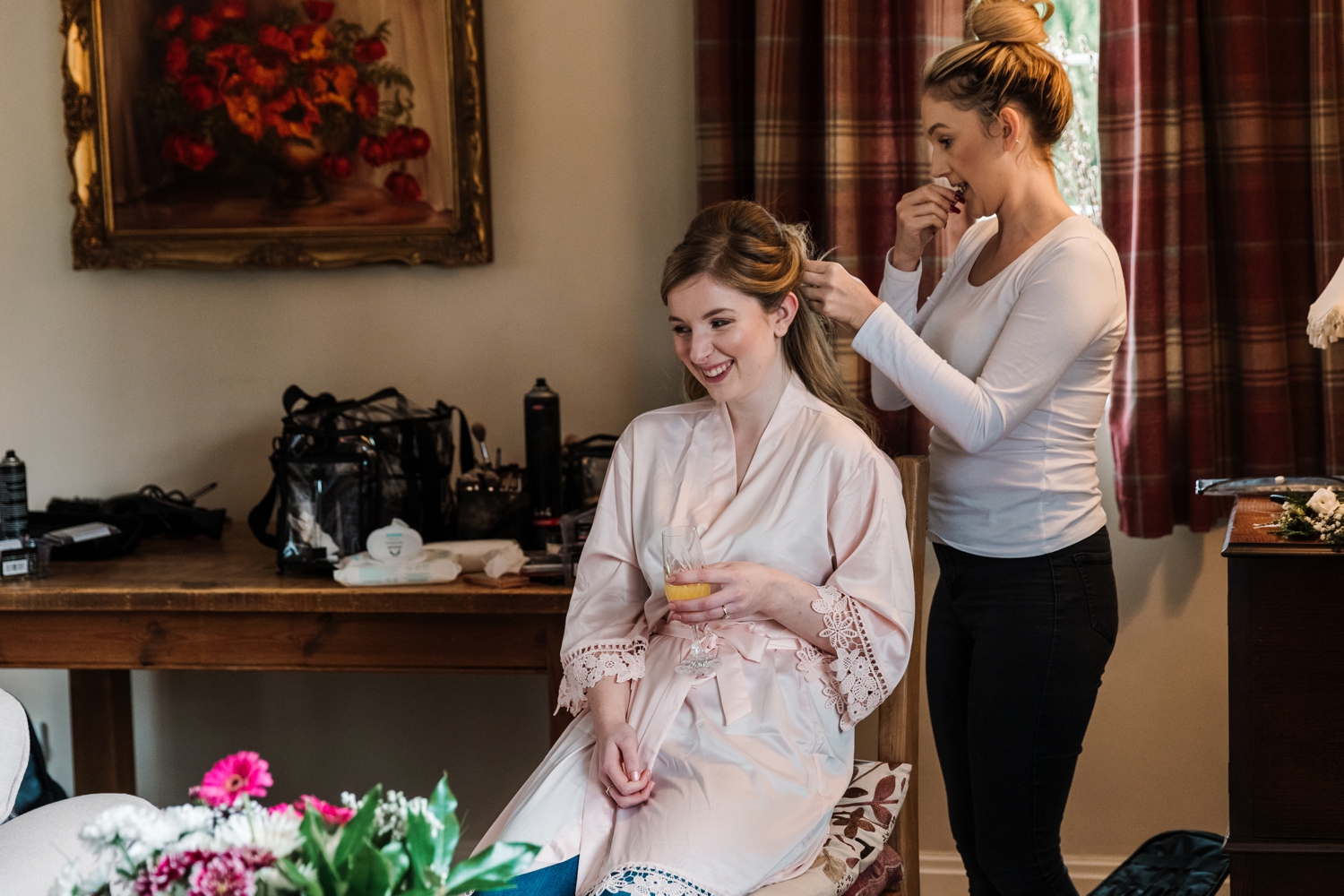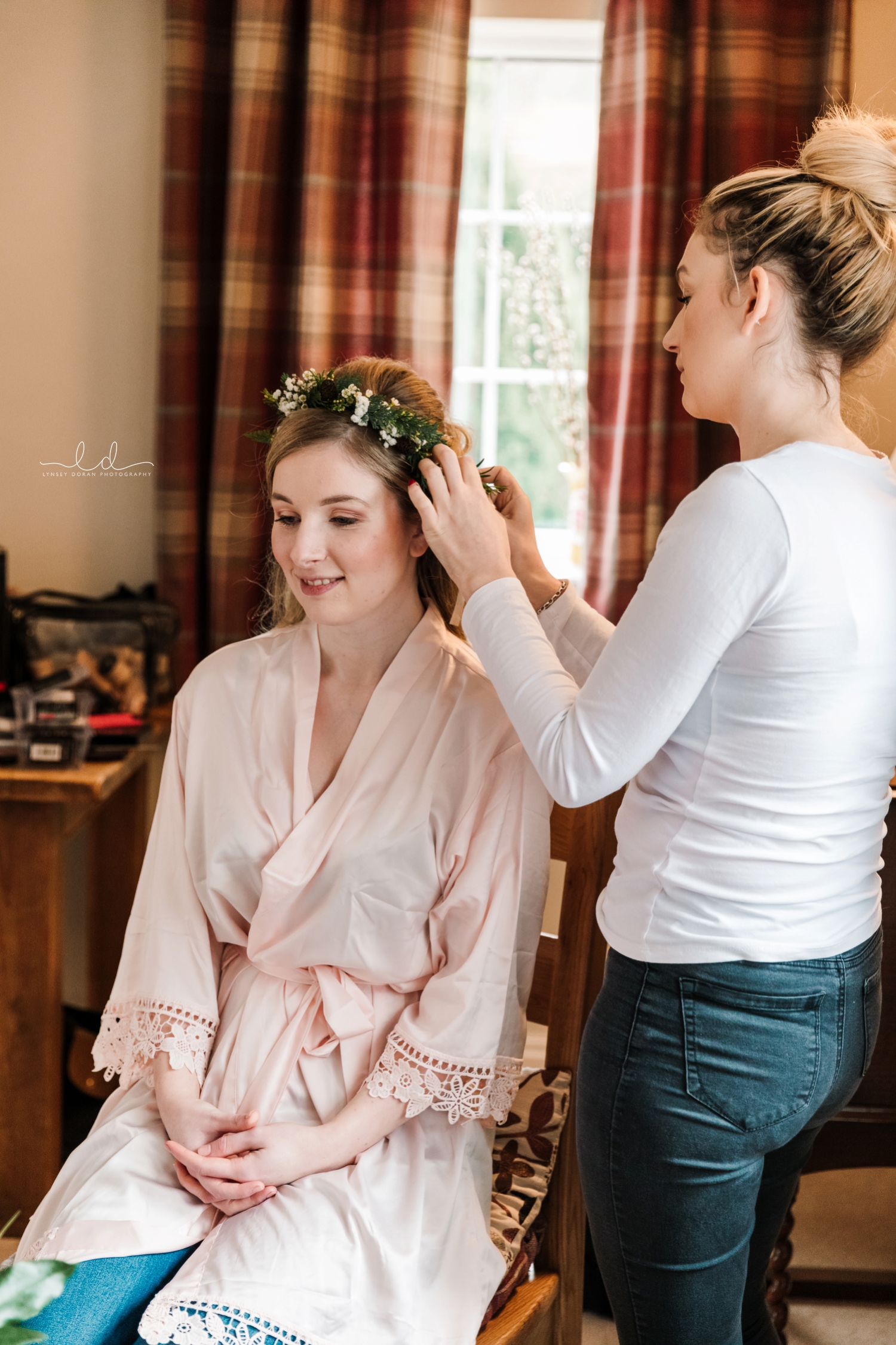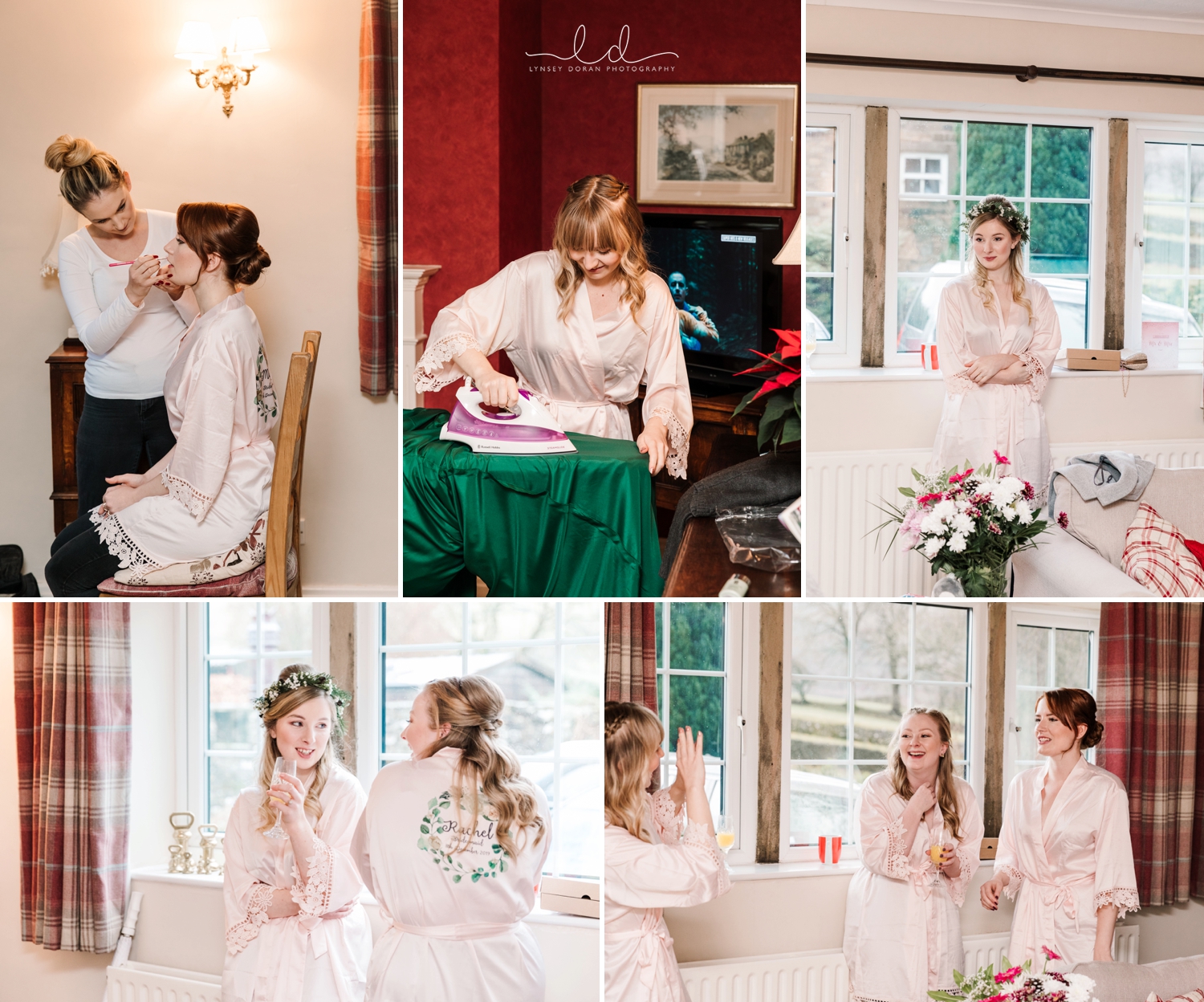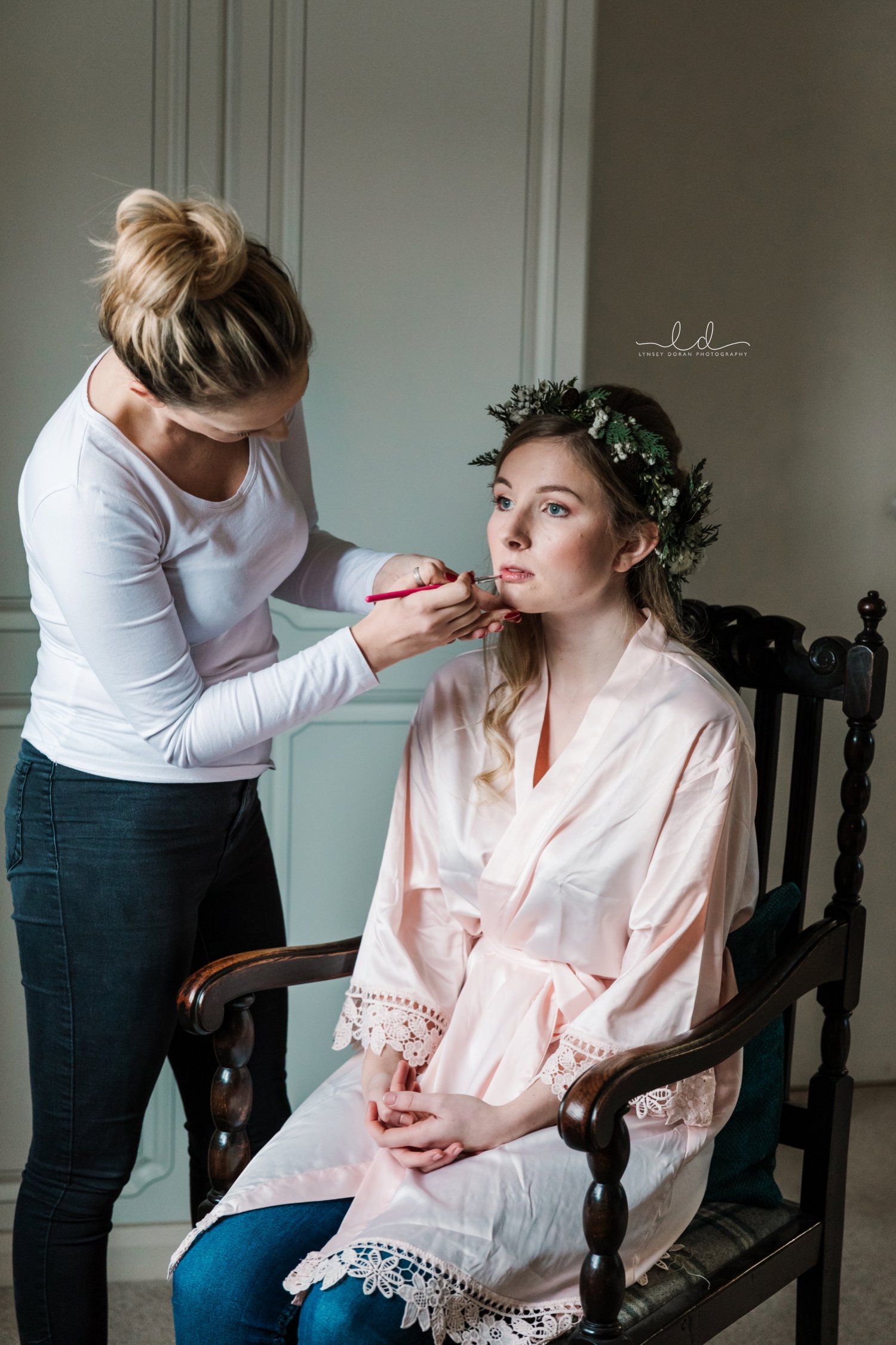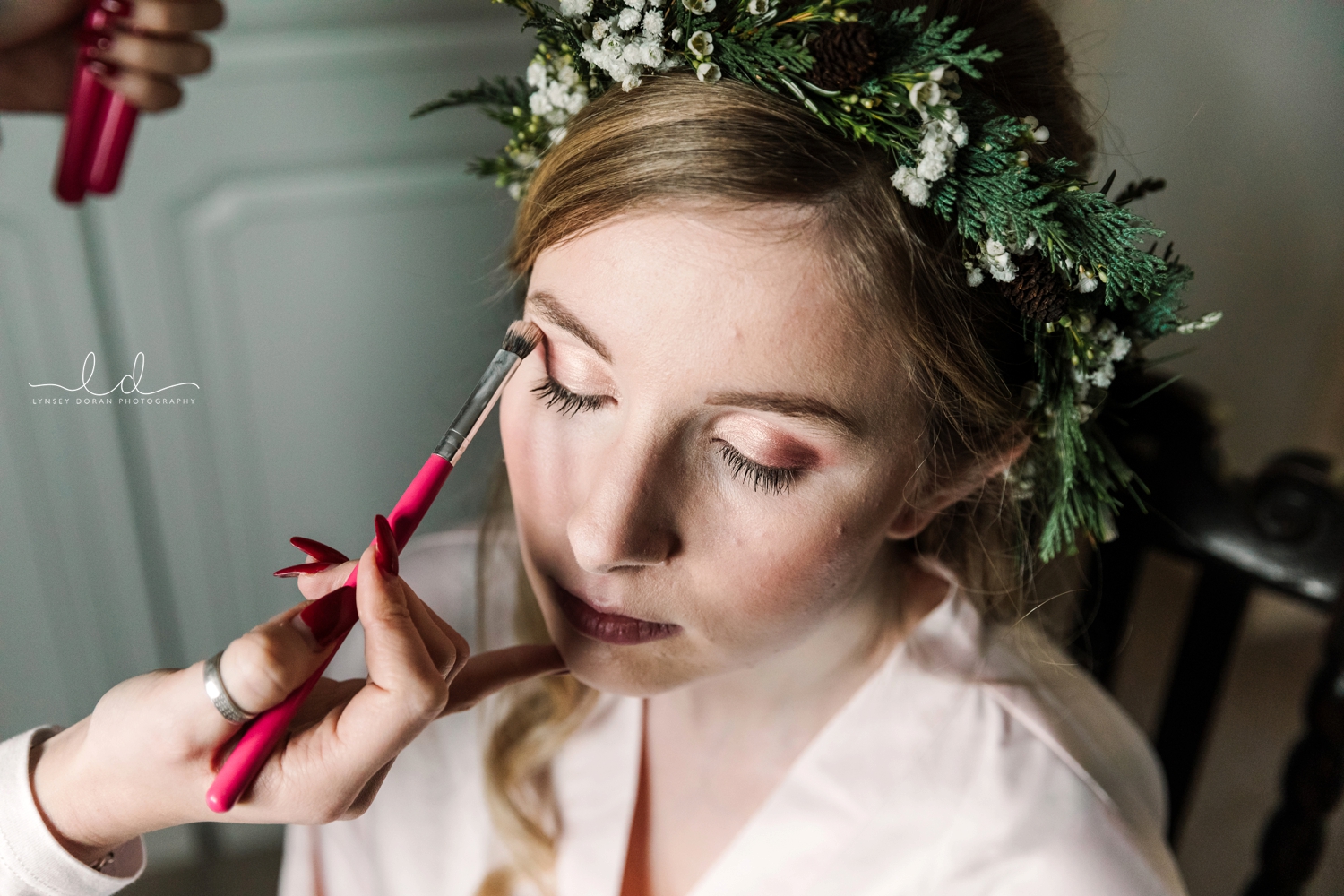 Tom and his groomsmen were getting ready at another cottage in the same village just around the corner. I headed there too for a short time to get some groom prep photographs. This was the only part of the day where the rain cleared up completely so we made the most of it and headed out on the the pretty countryside roads to get some images of the boys together.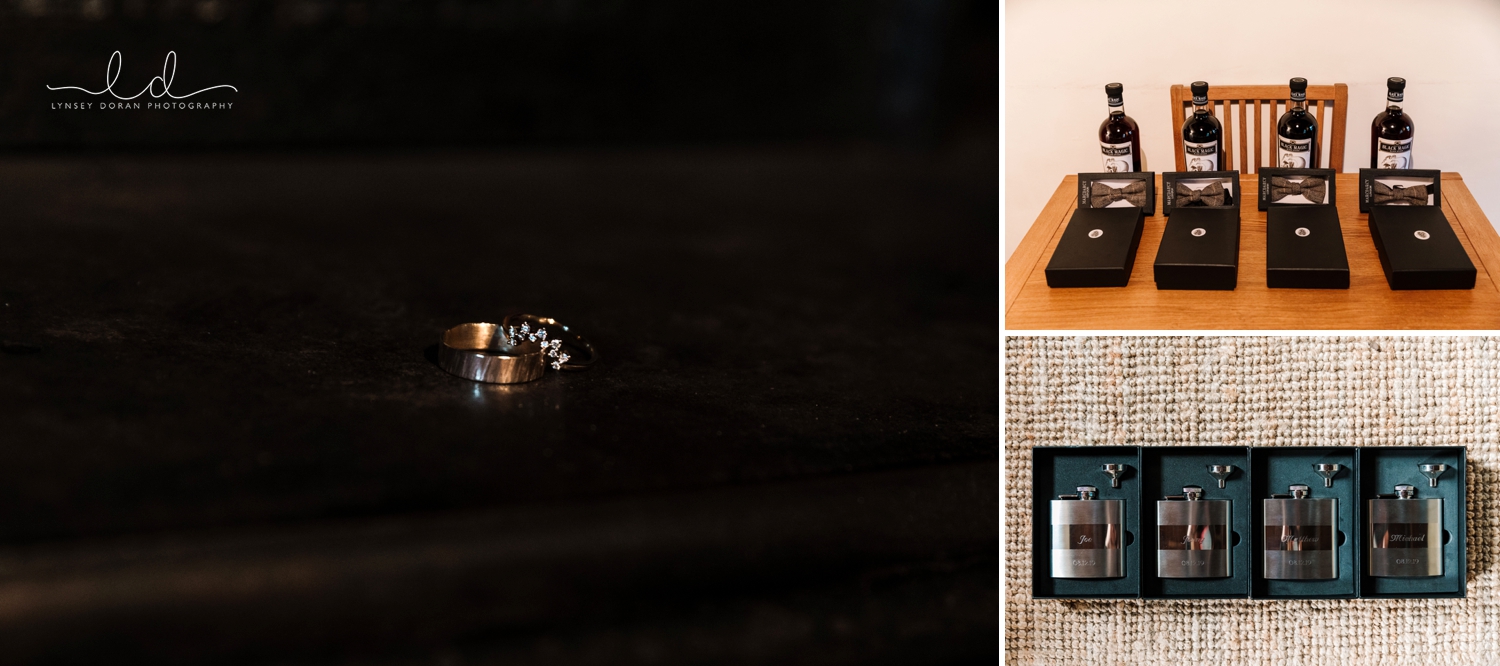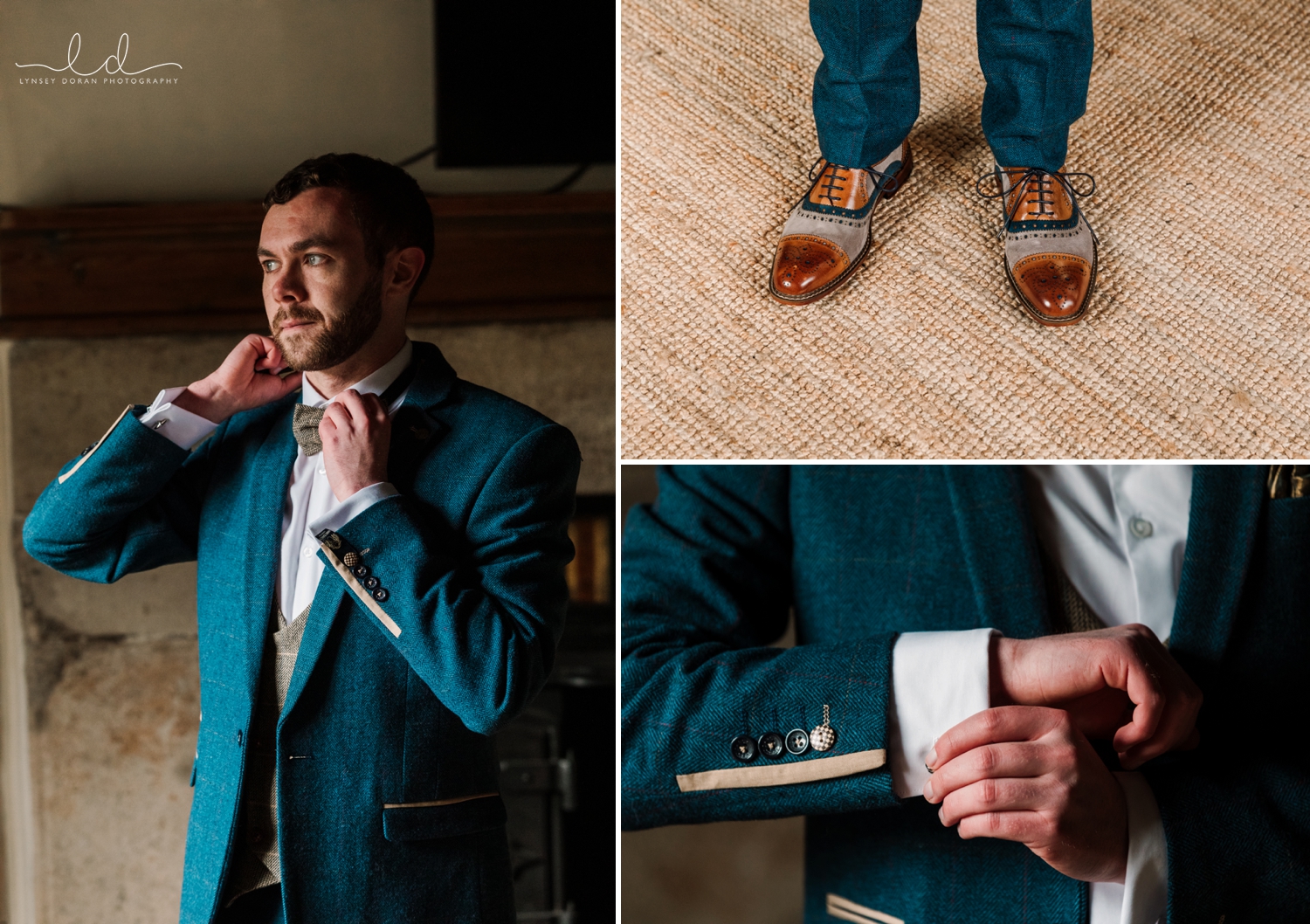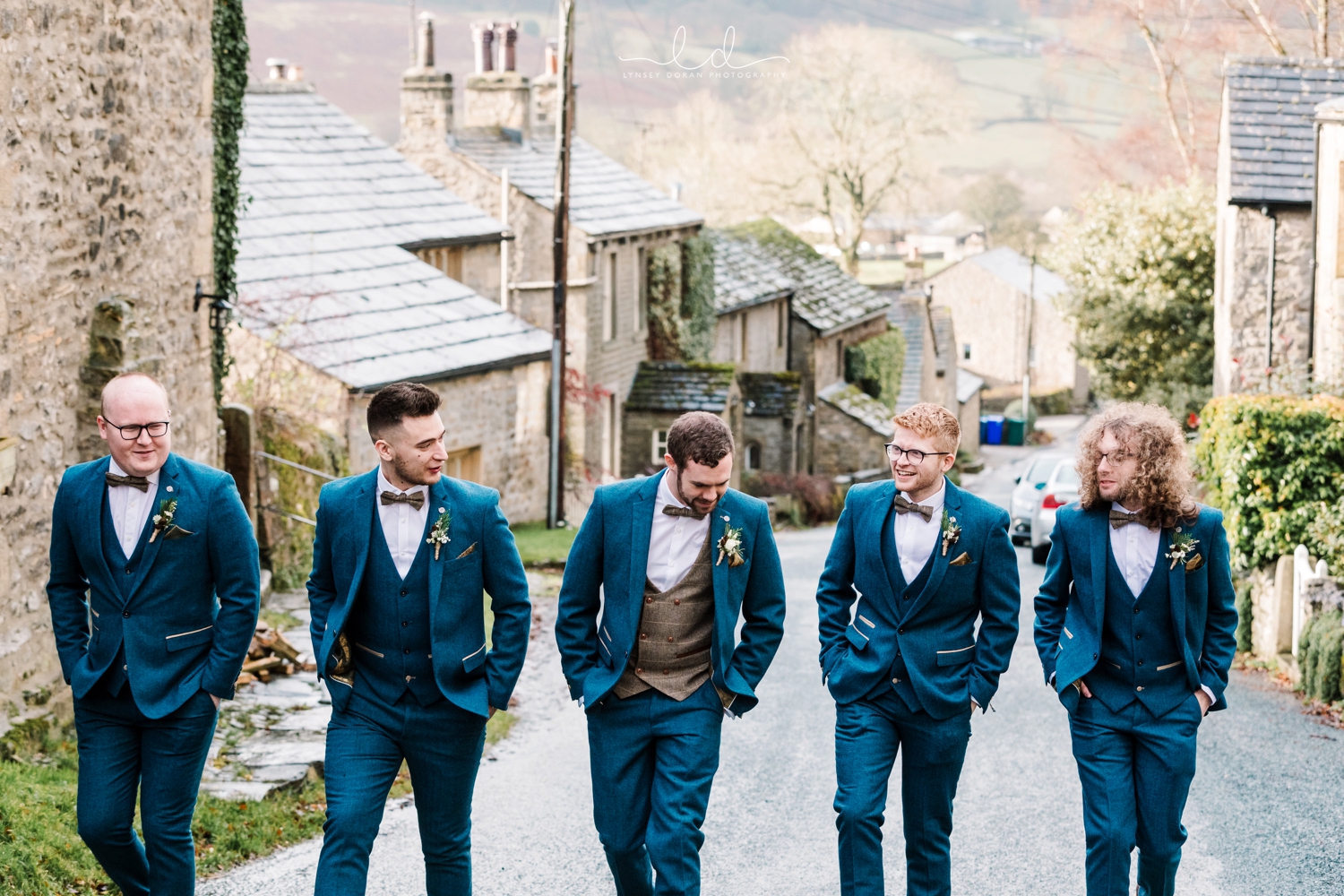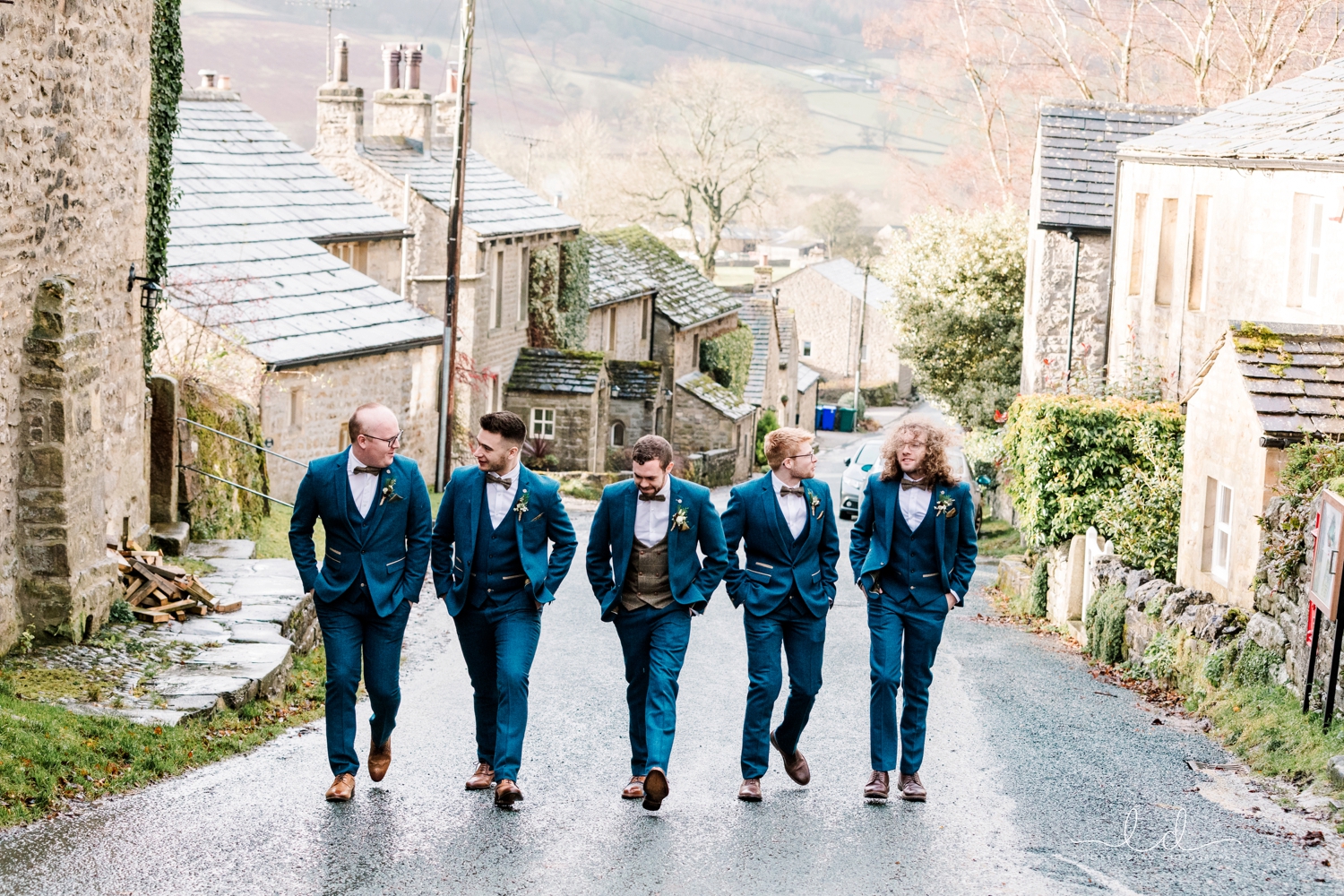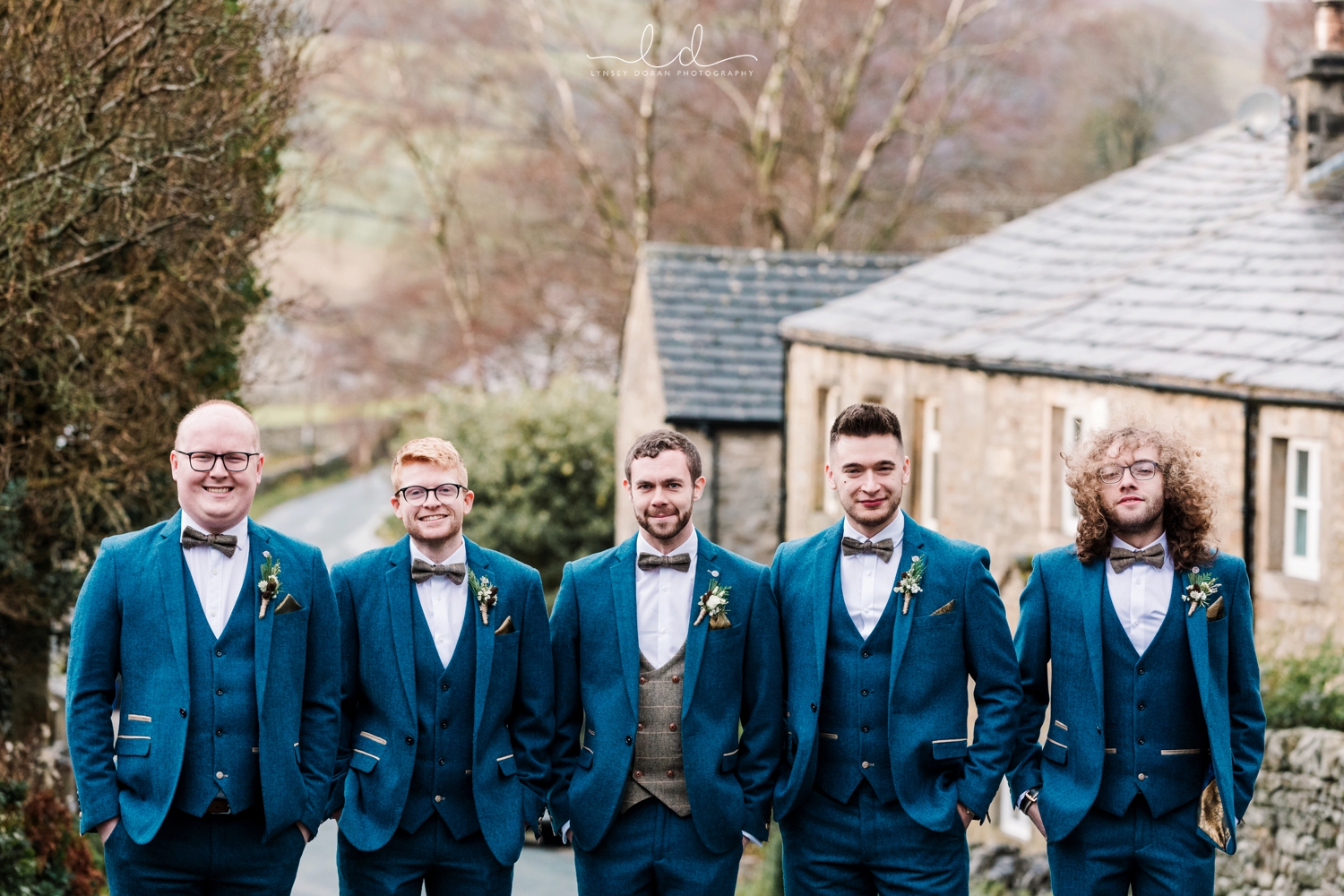 After a short time i headed back to the girls, they were very nearly finished with their Yorkshire Wedding Hair and Make up artist, Brittany-Jay. So after a few finishing touches with the make up it was time for them to get into their dresses. The bridesmaids wore the most gorgeous green dresses, each one was exactly the same colour but the styles of bridesmaid dresses were all different. They looked great.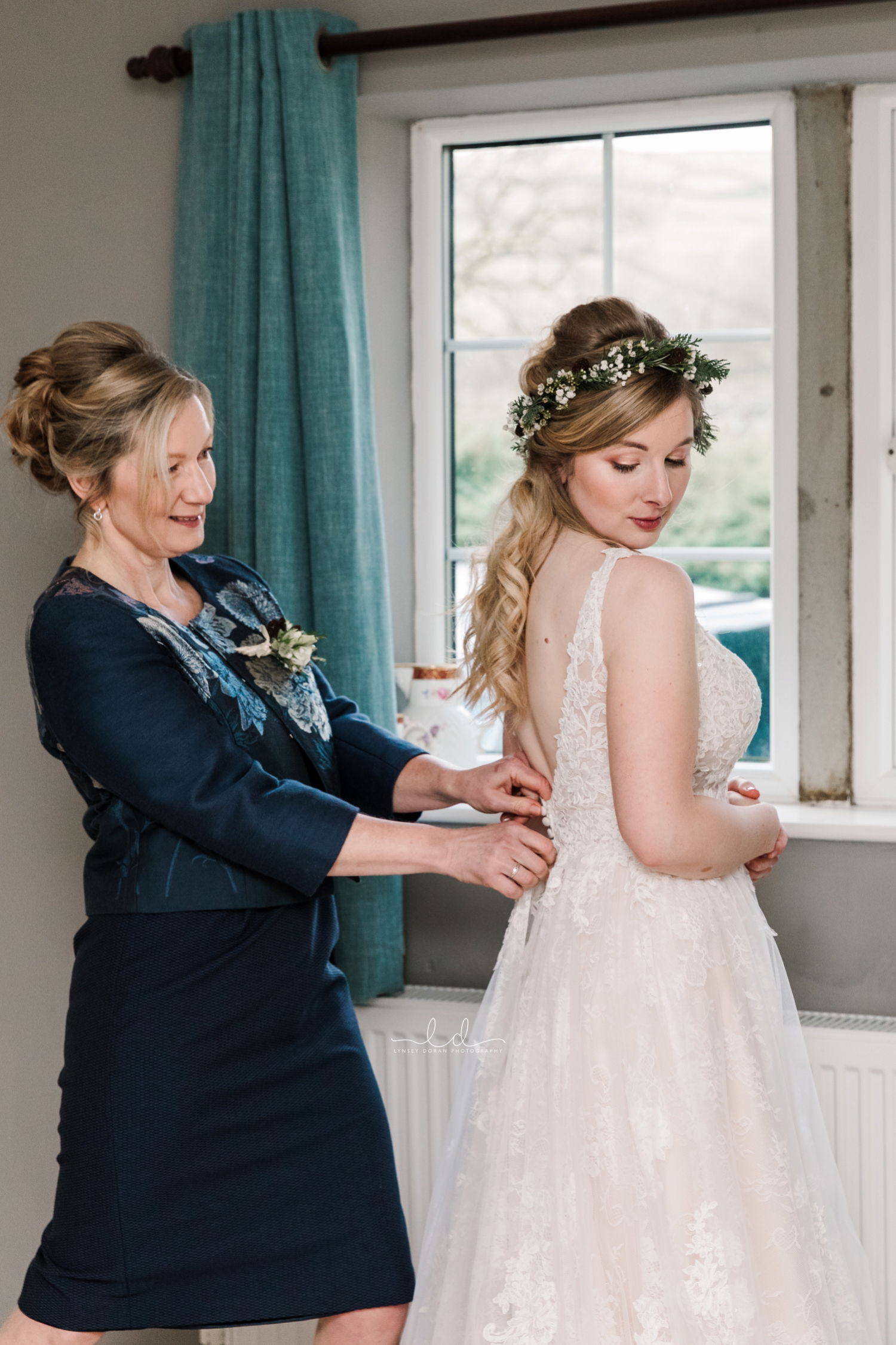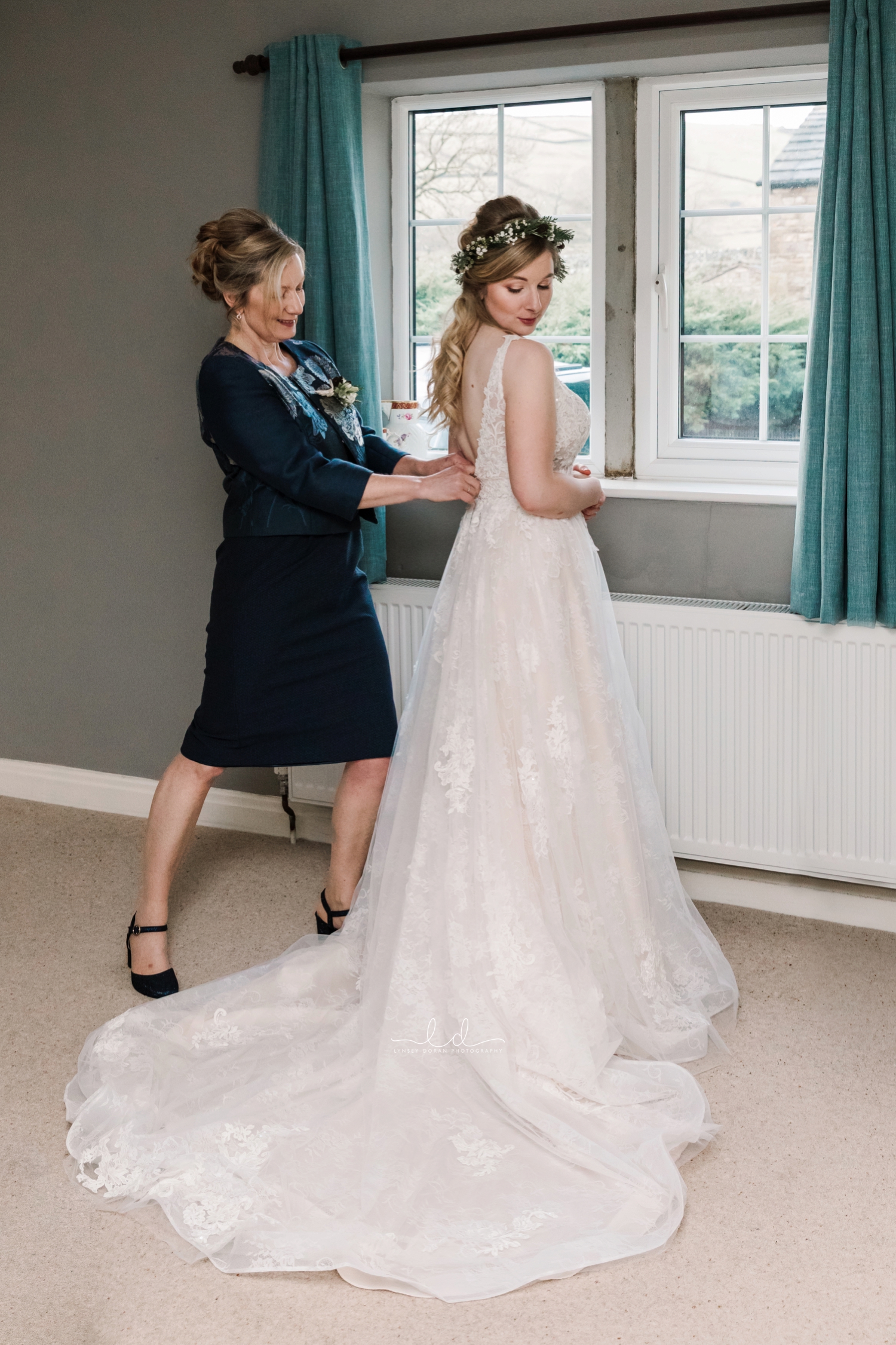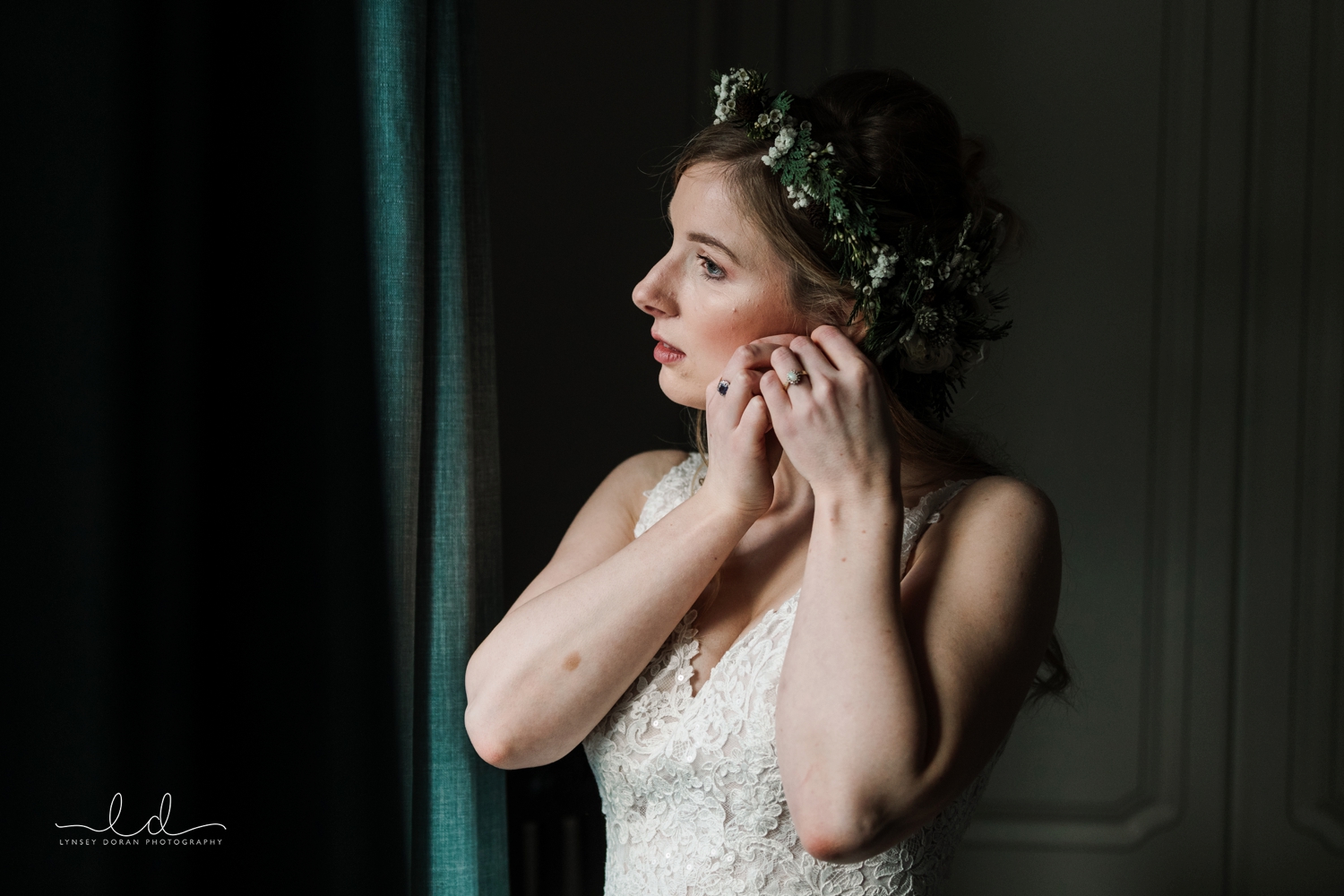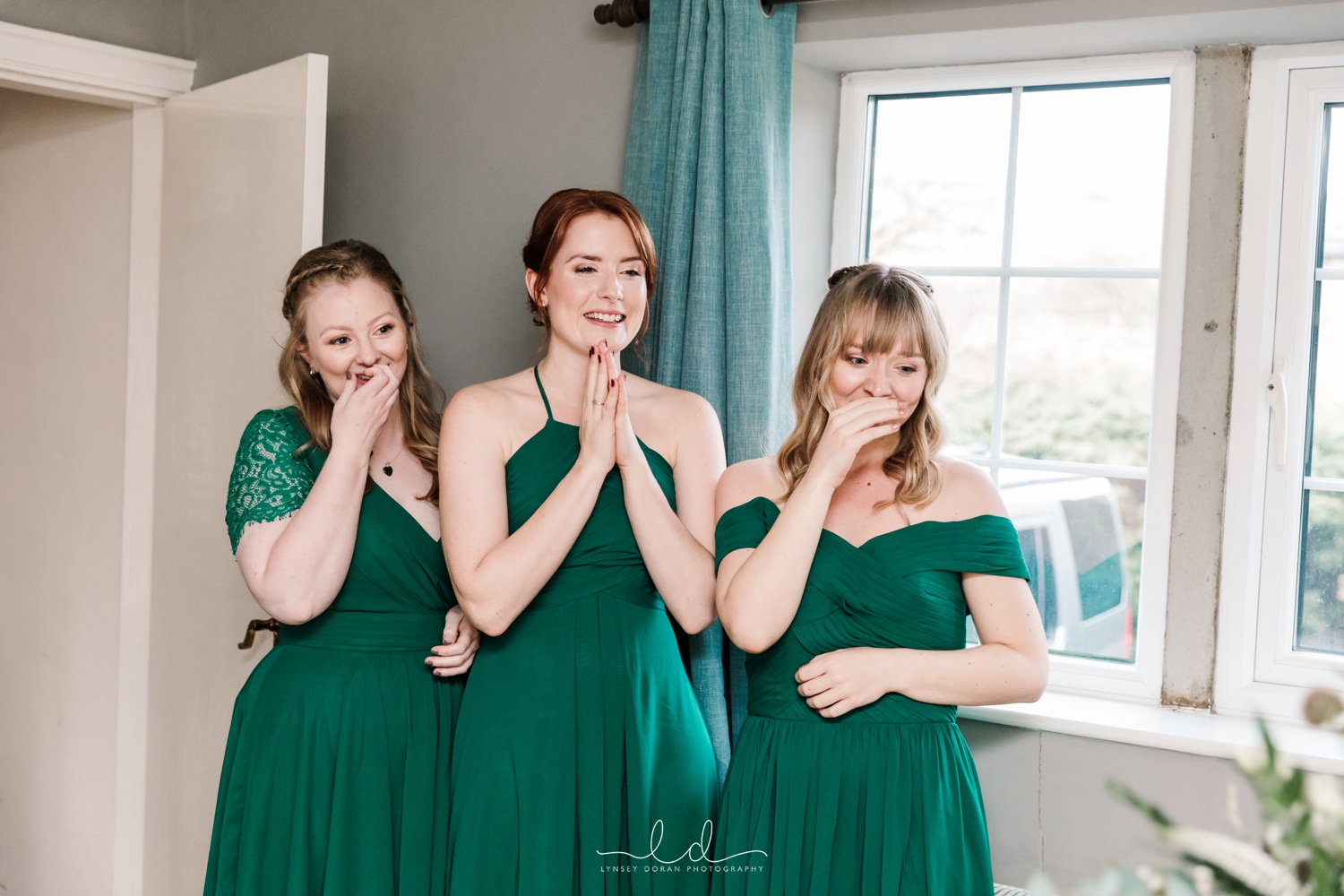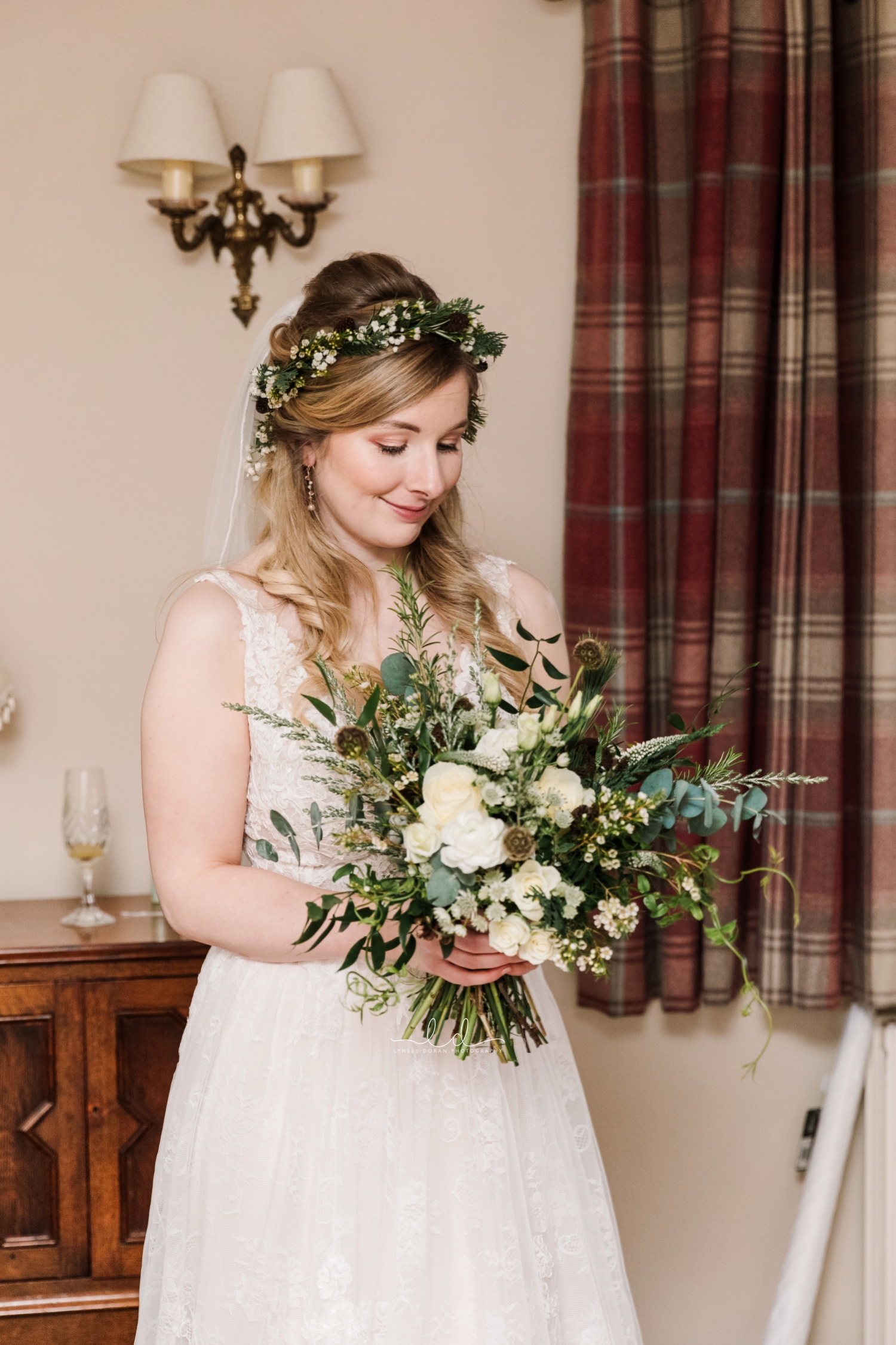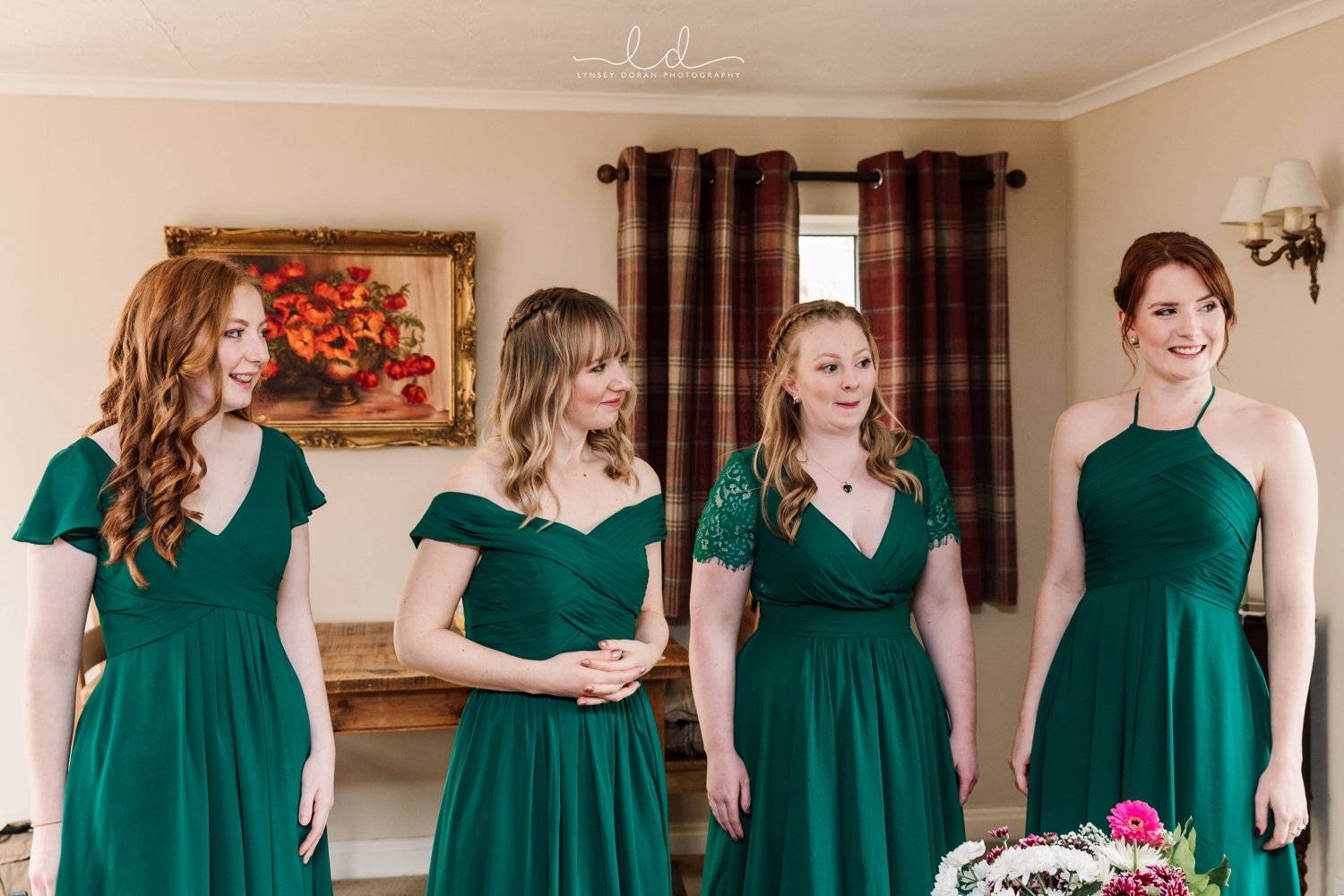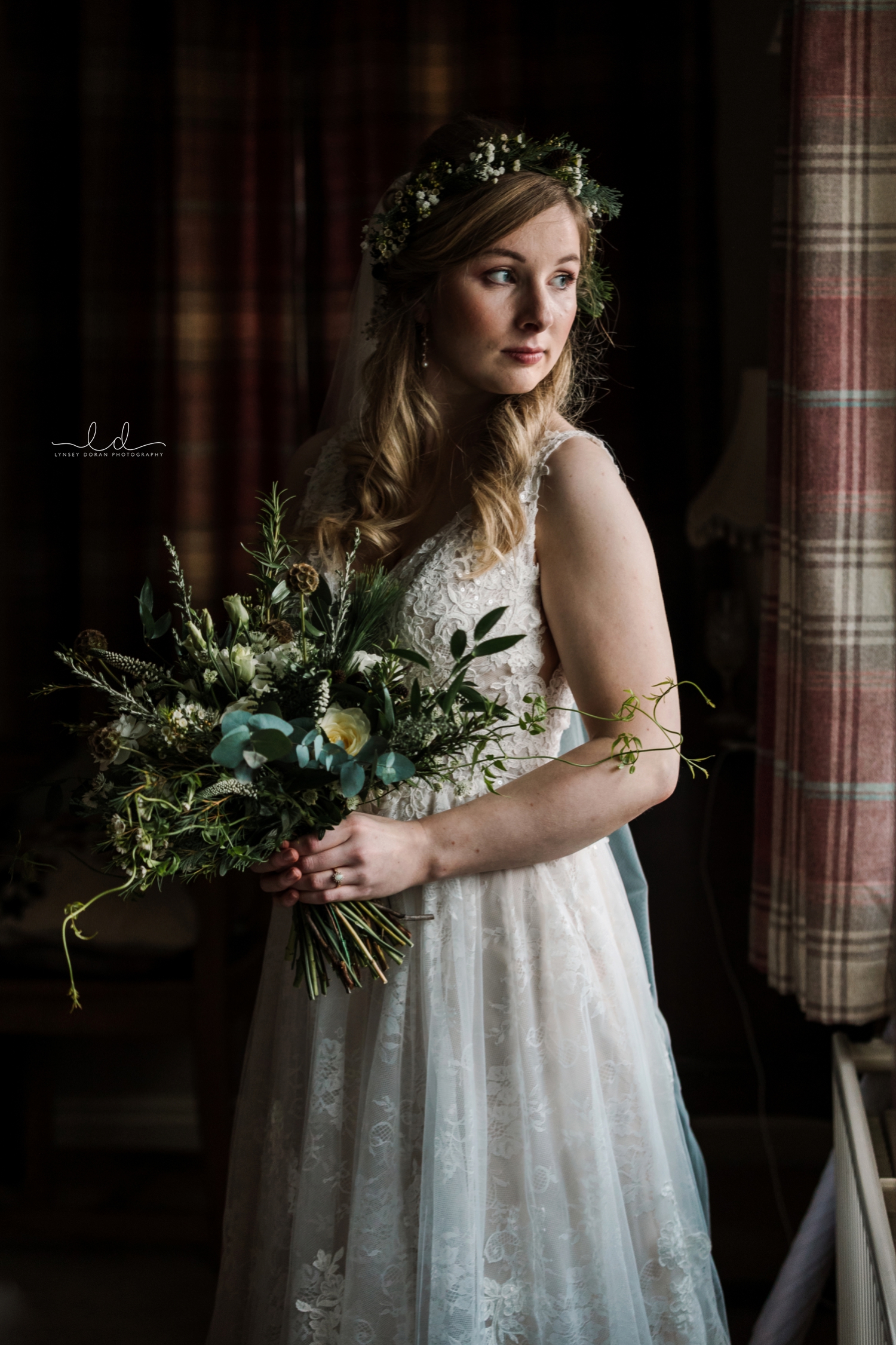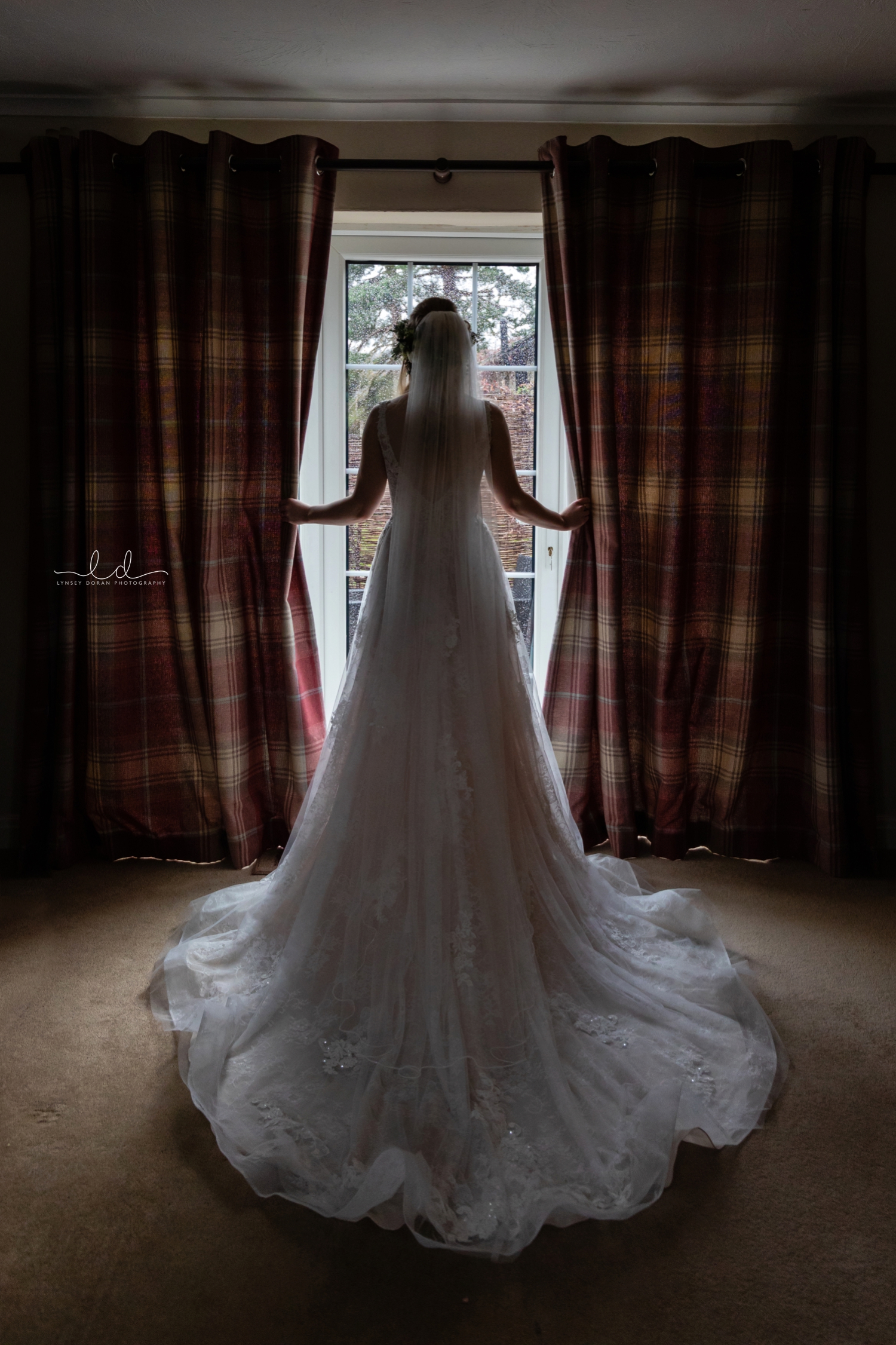 Once they were all done i headed over to the Tithe Barn at Bolton Abbey to meet Tom and await the arrival of Mili and her girls in the beautiful Volkswagen Camper Van Wedding Car they had chosen.
The ceremony room is truly stunning, the wooden beams are draped with the prettiest fairy lights. The team from Bureau Botany had created stunning florals which complimented the barn perfectly.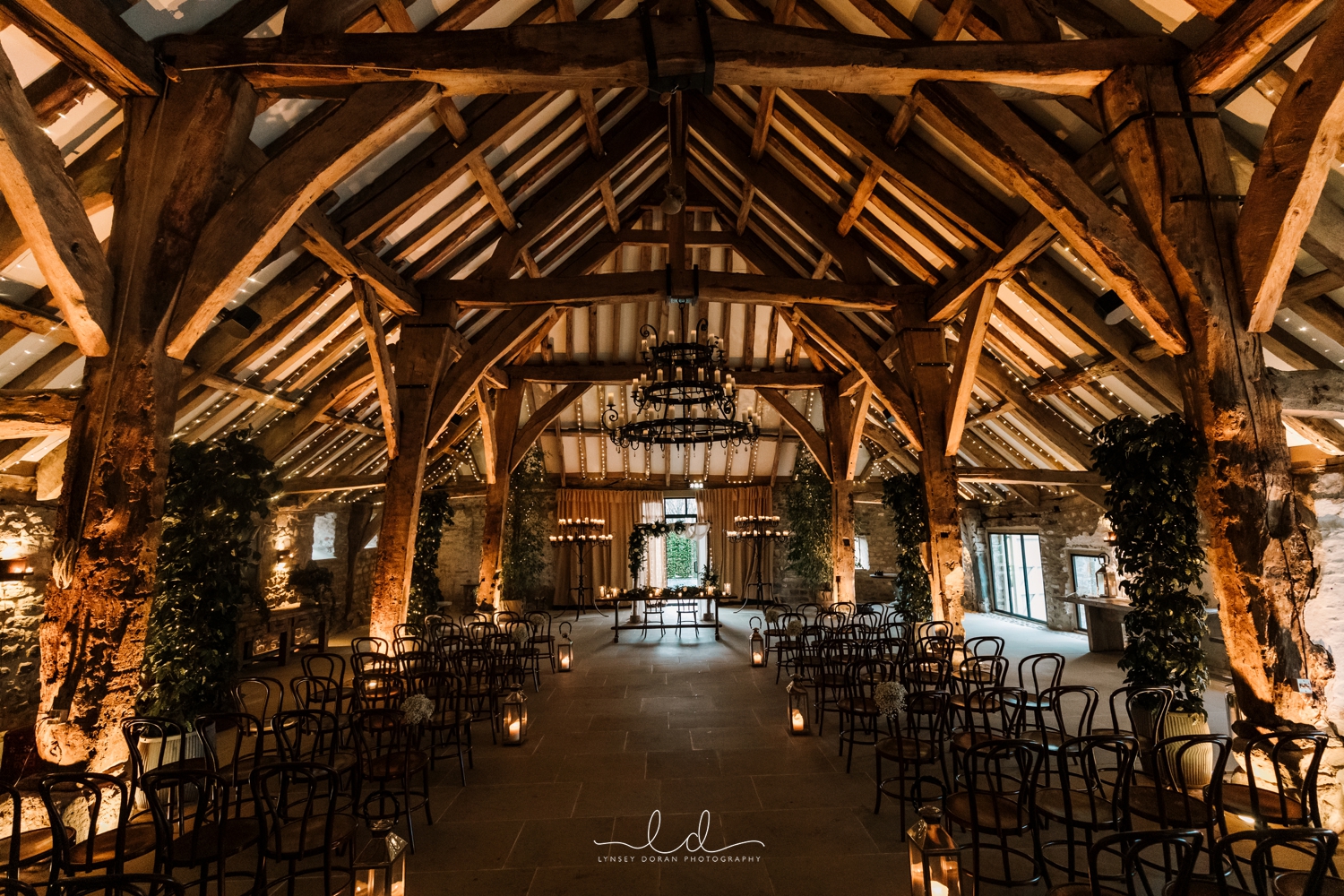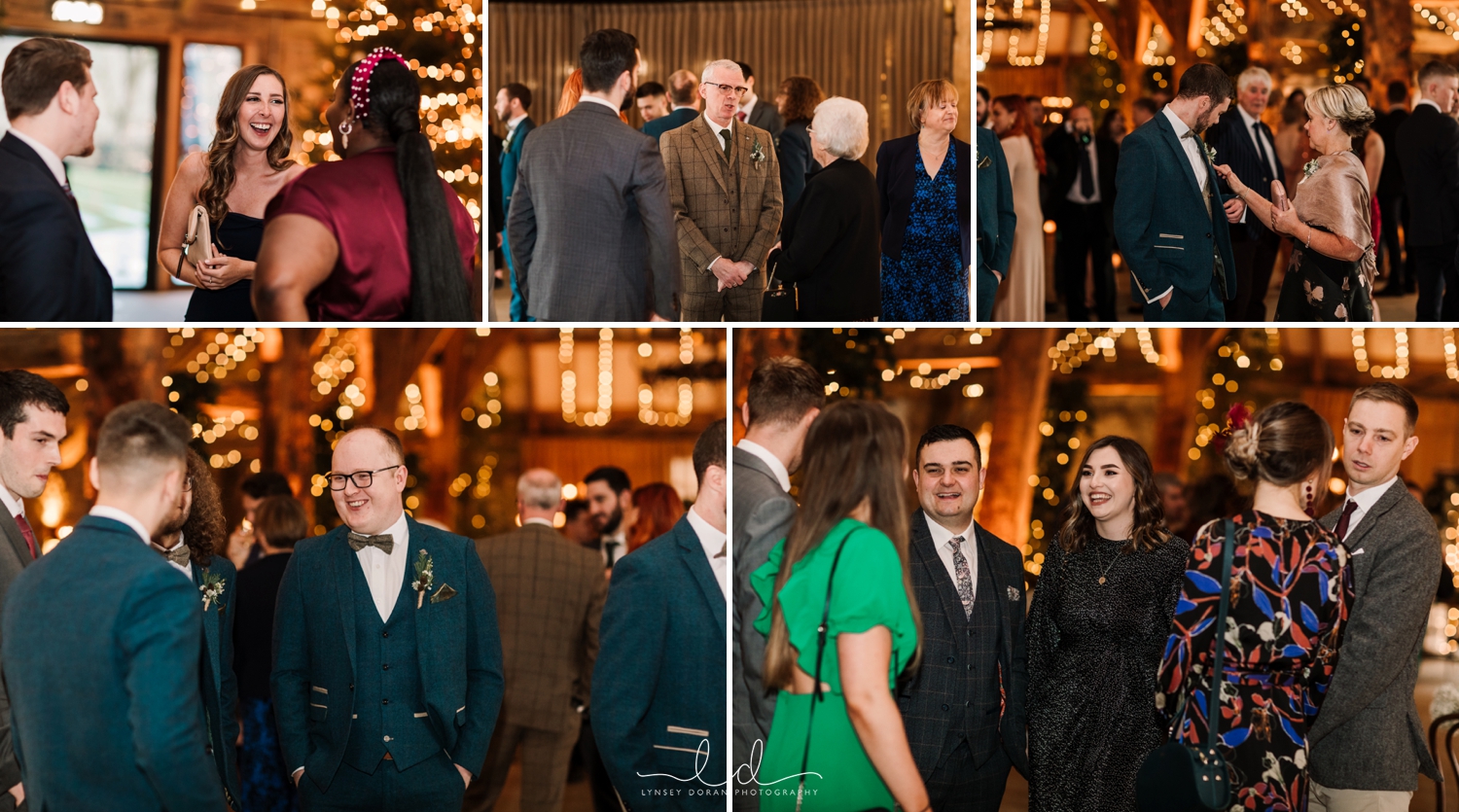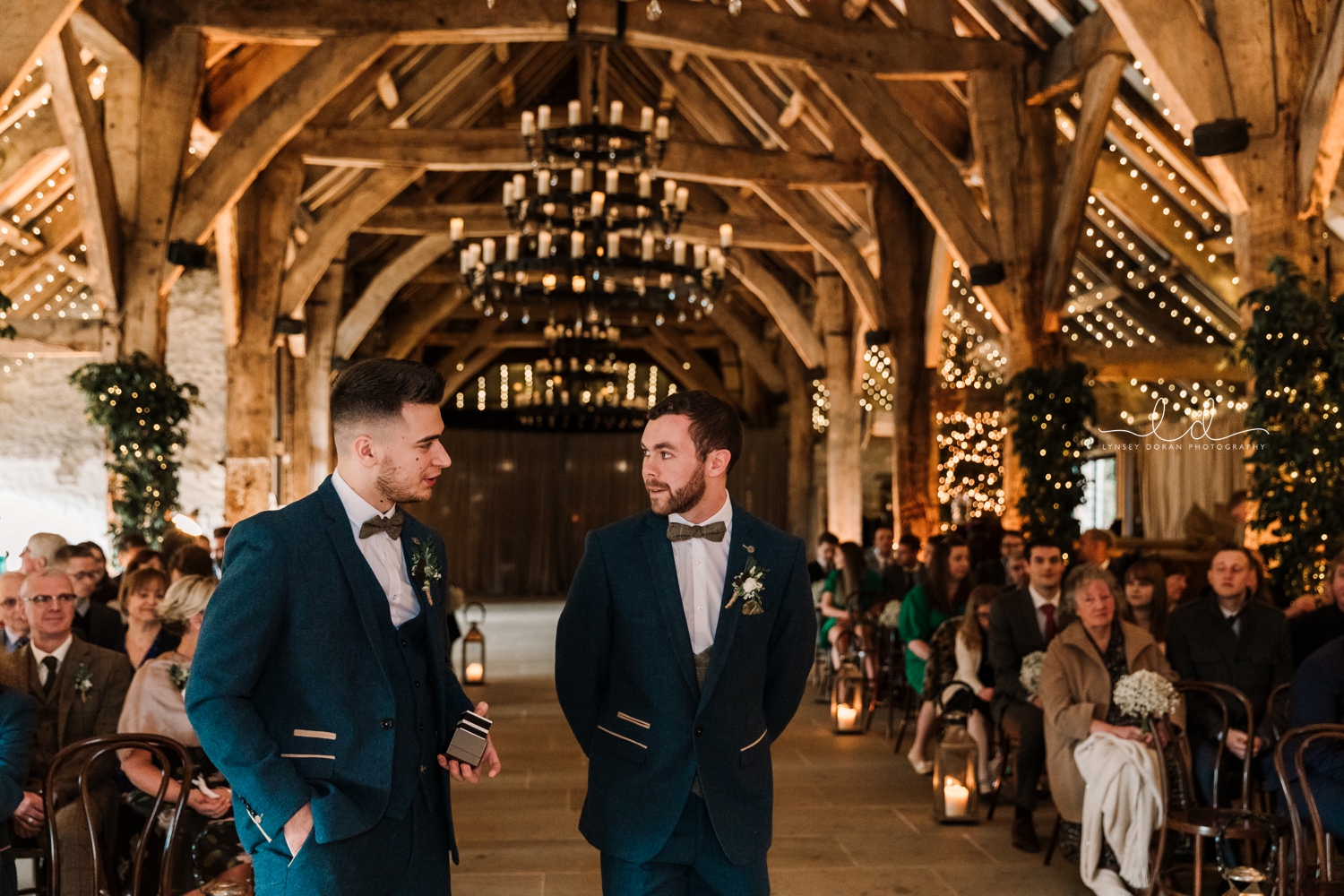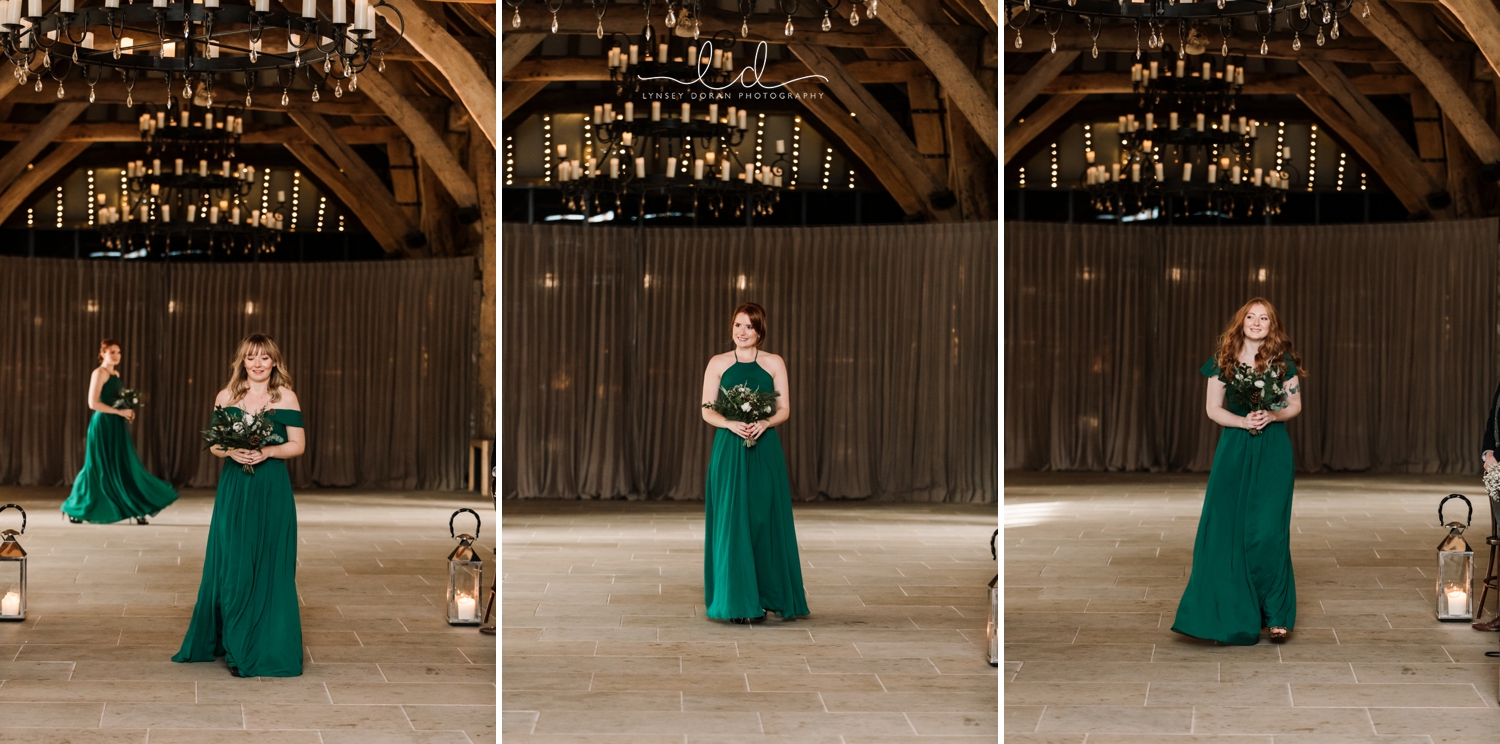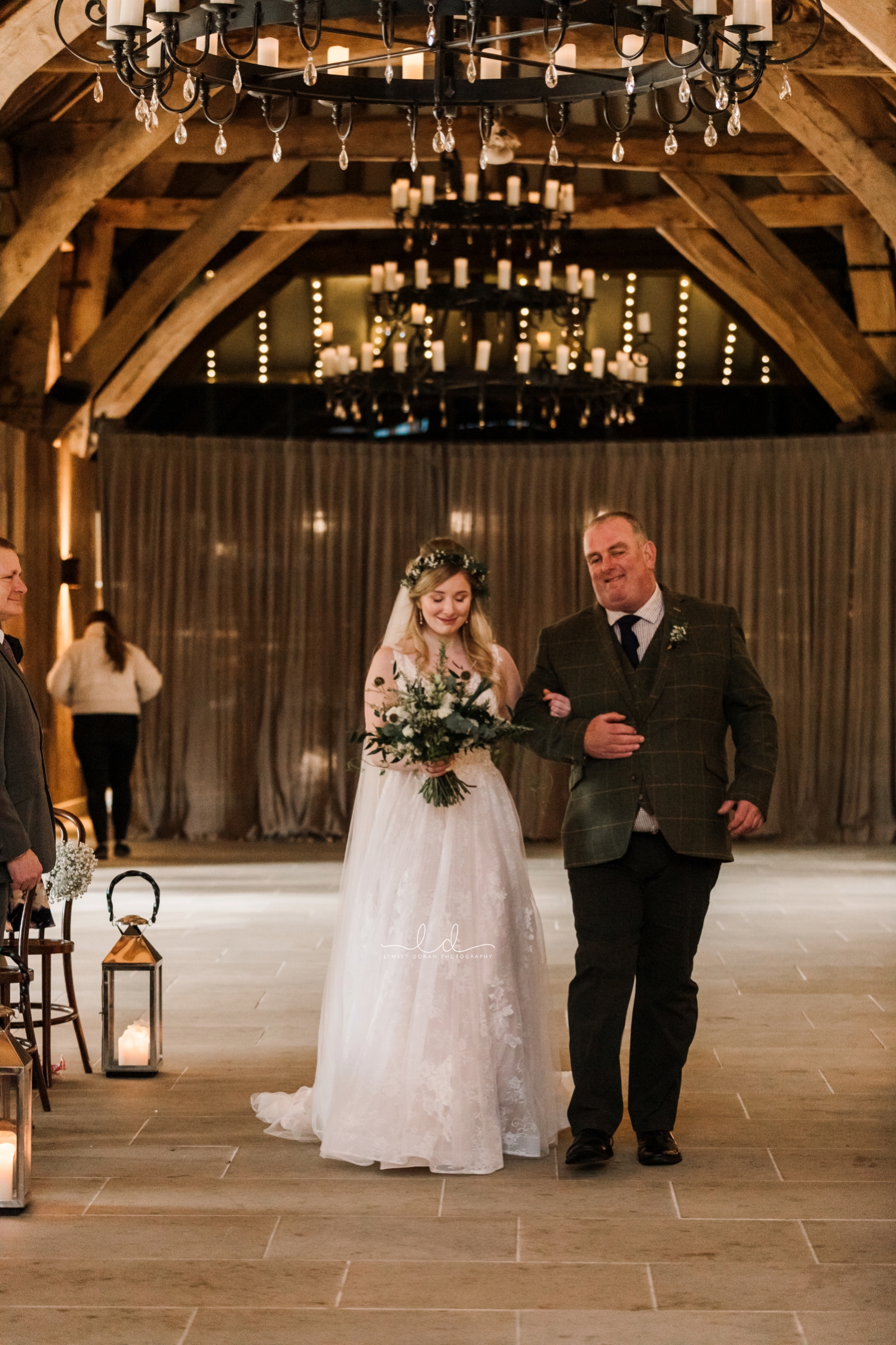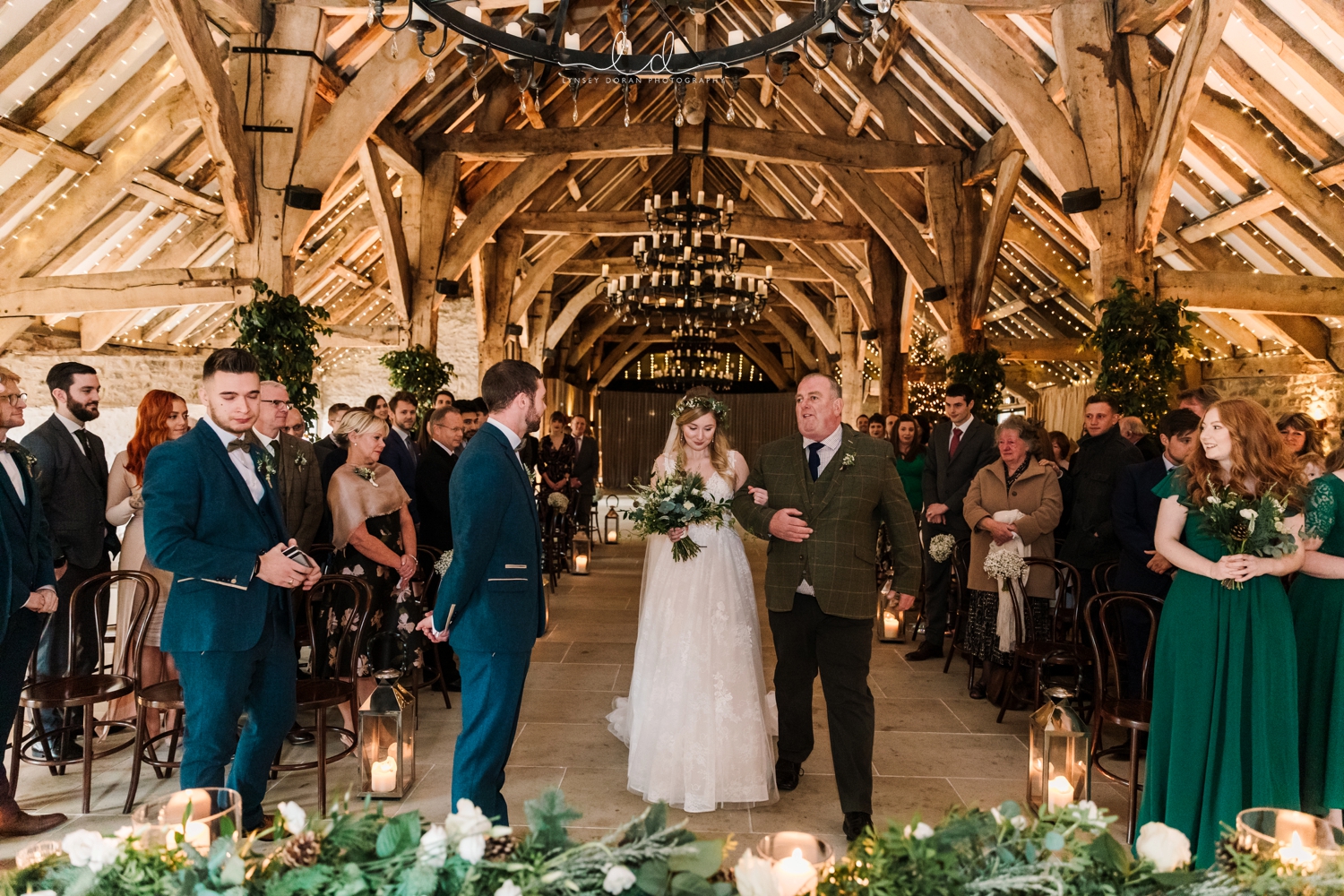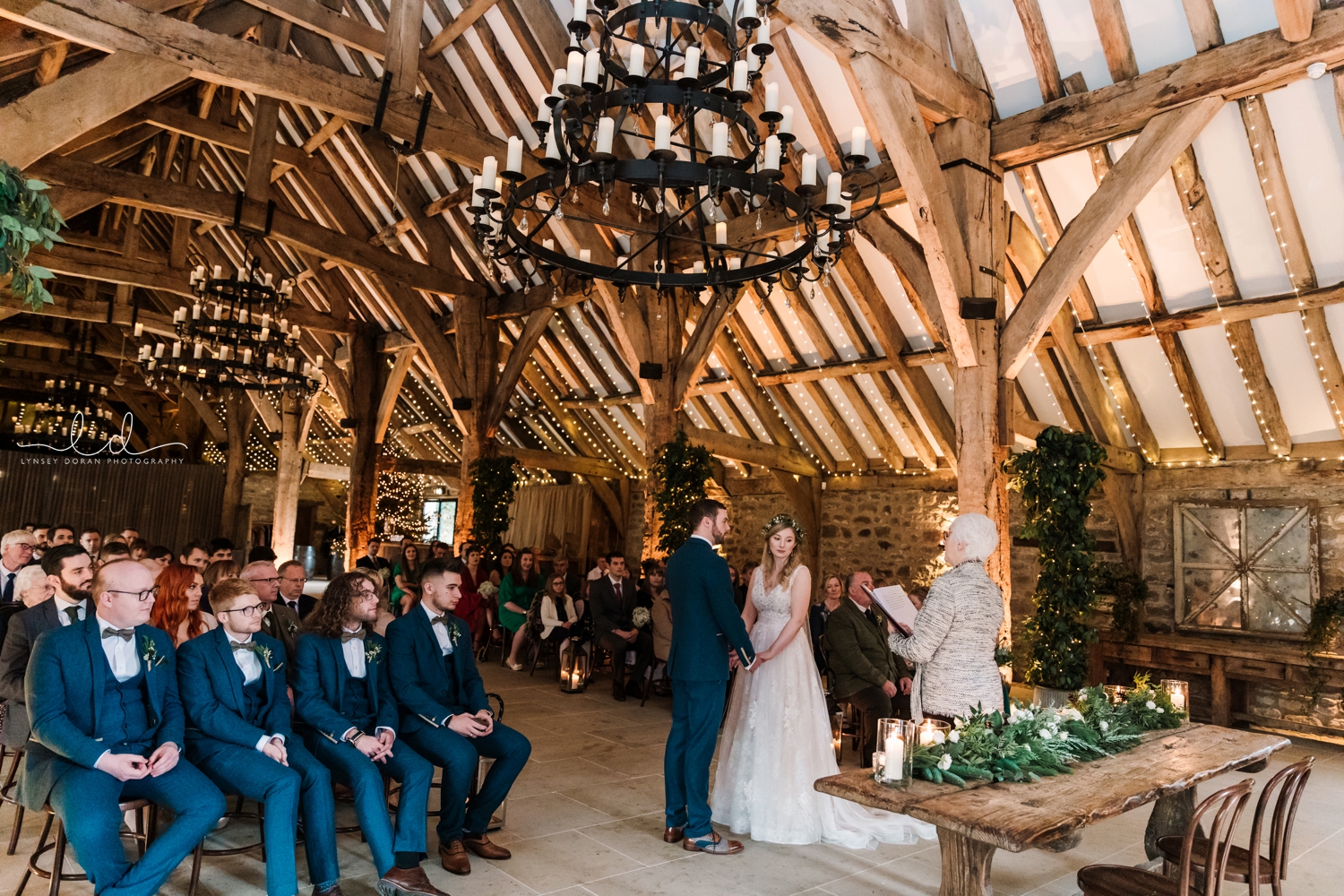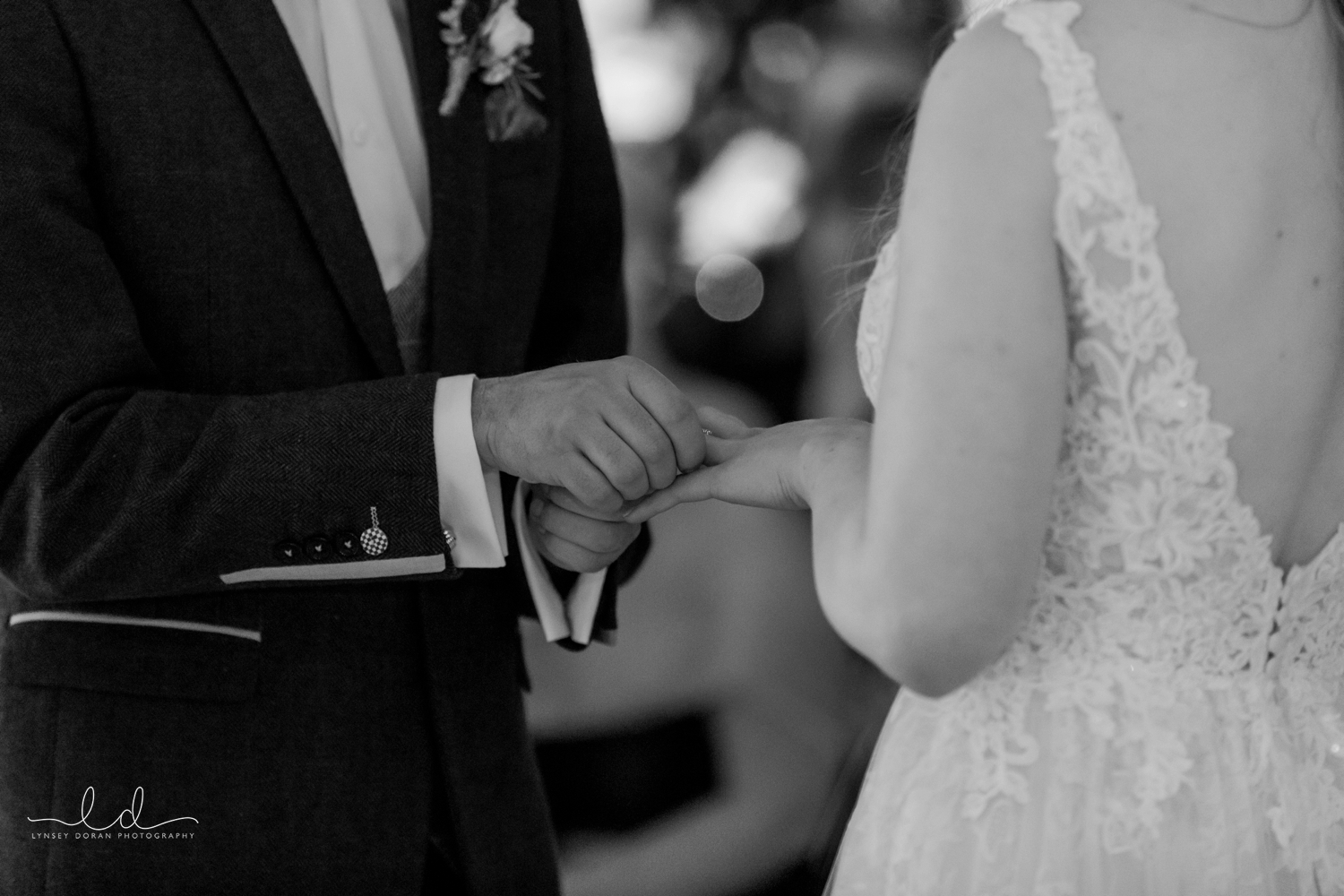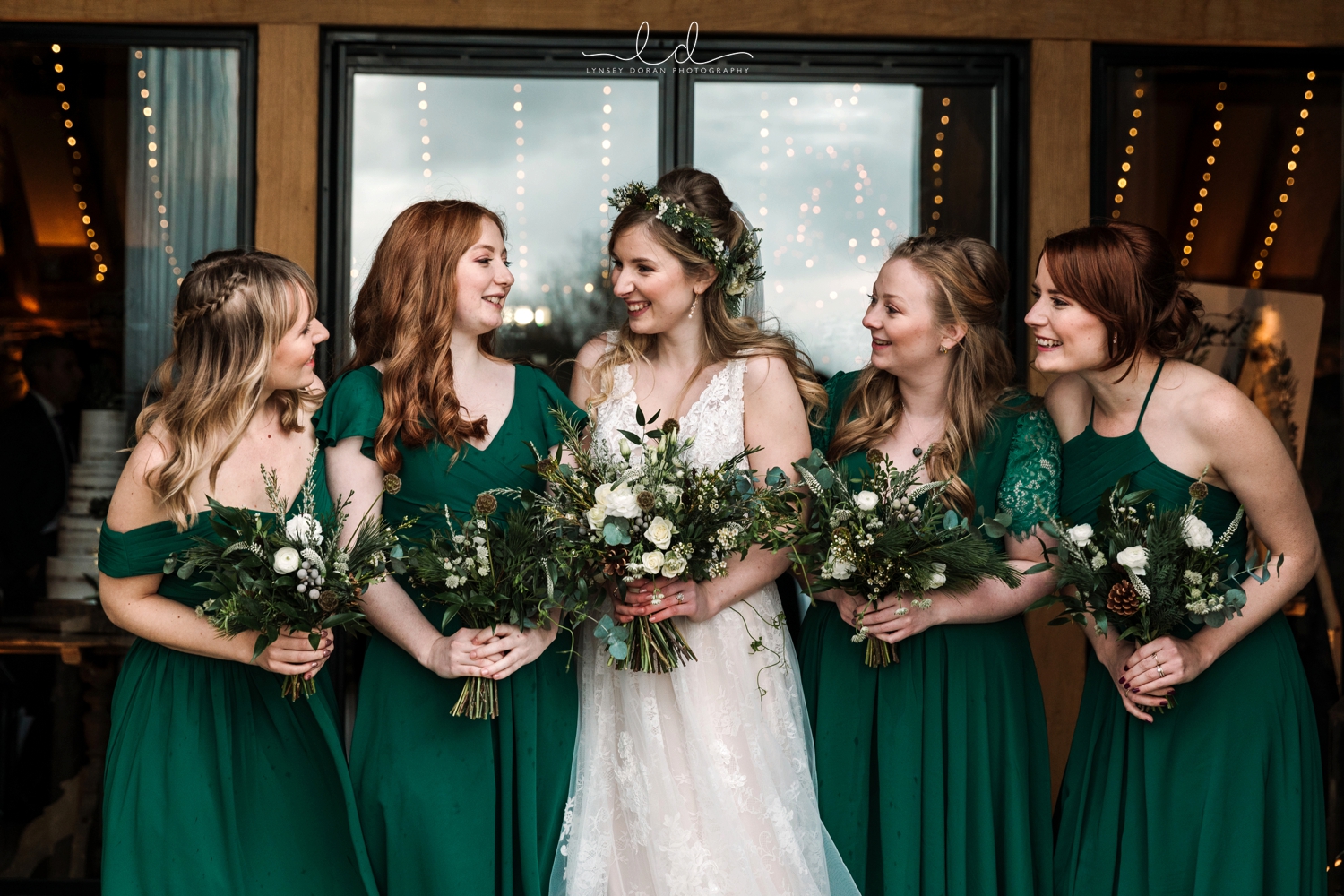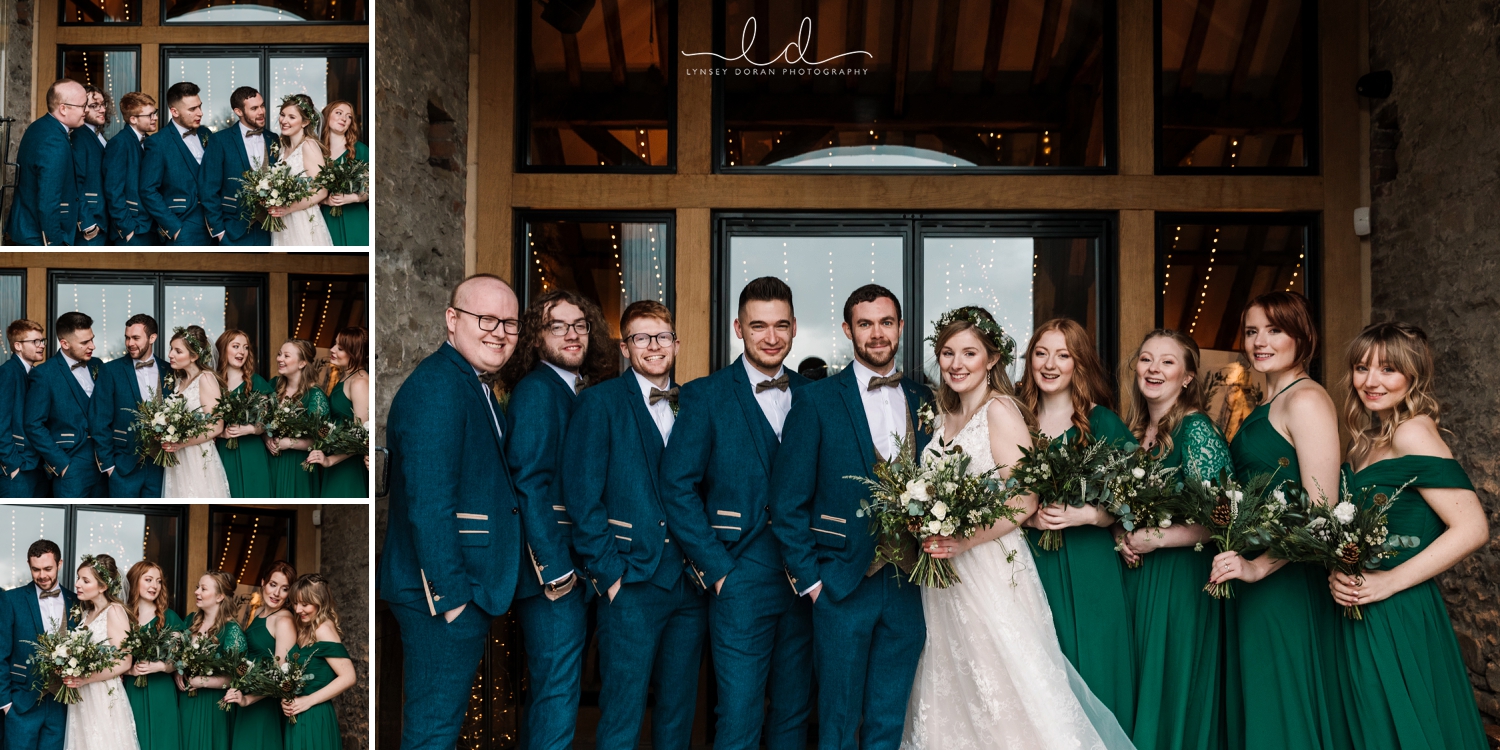 We headed out into the grounds for a few photographs once the rain had gone from downpour to drizzle so luckily we didn't get soaking wet.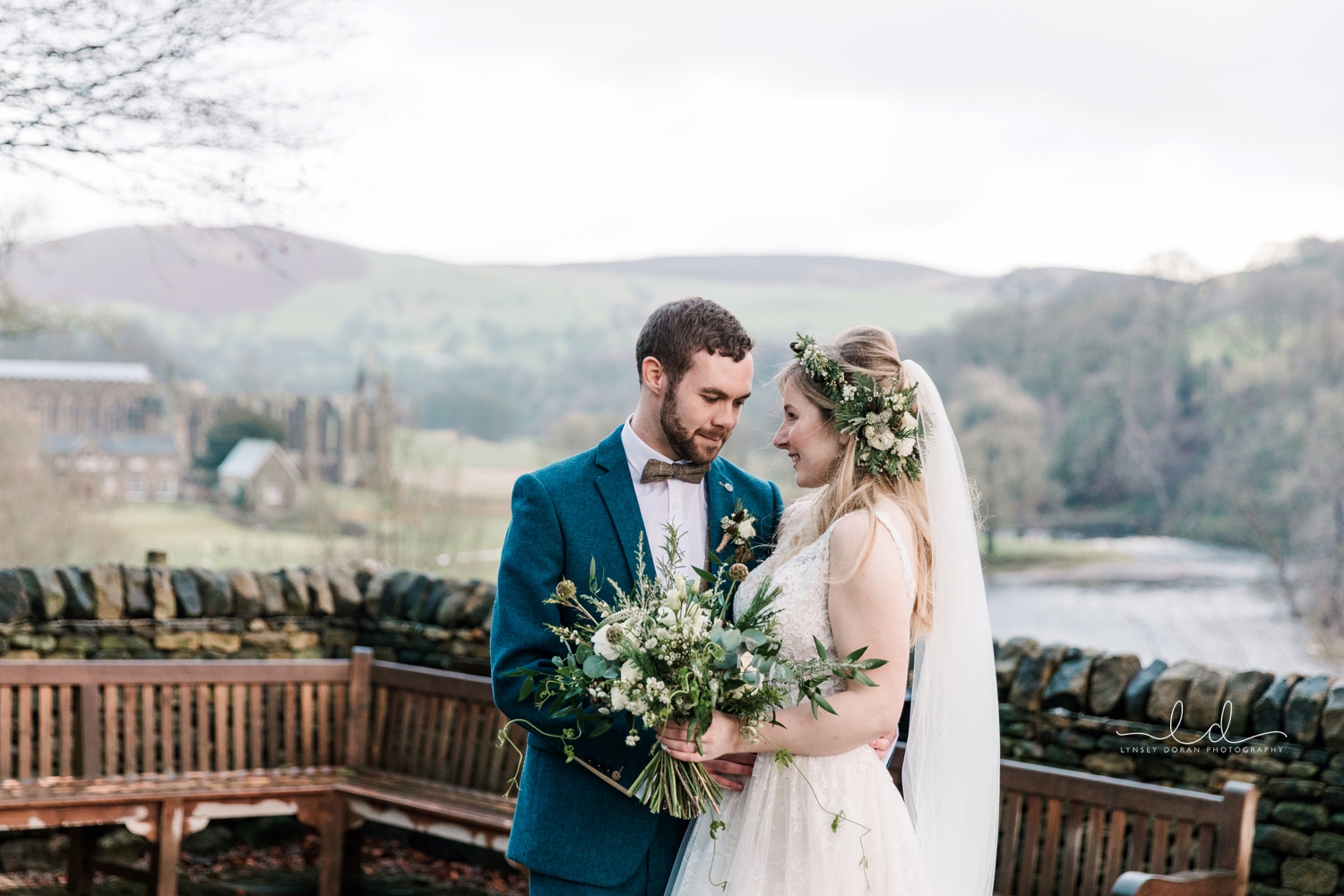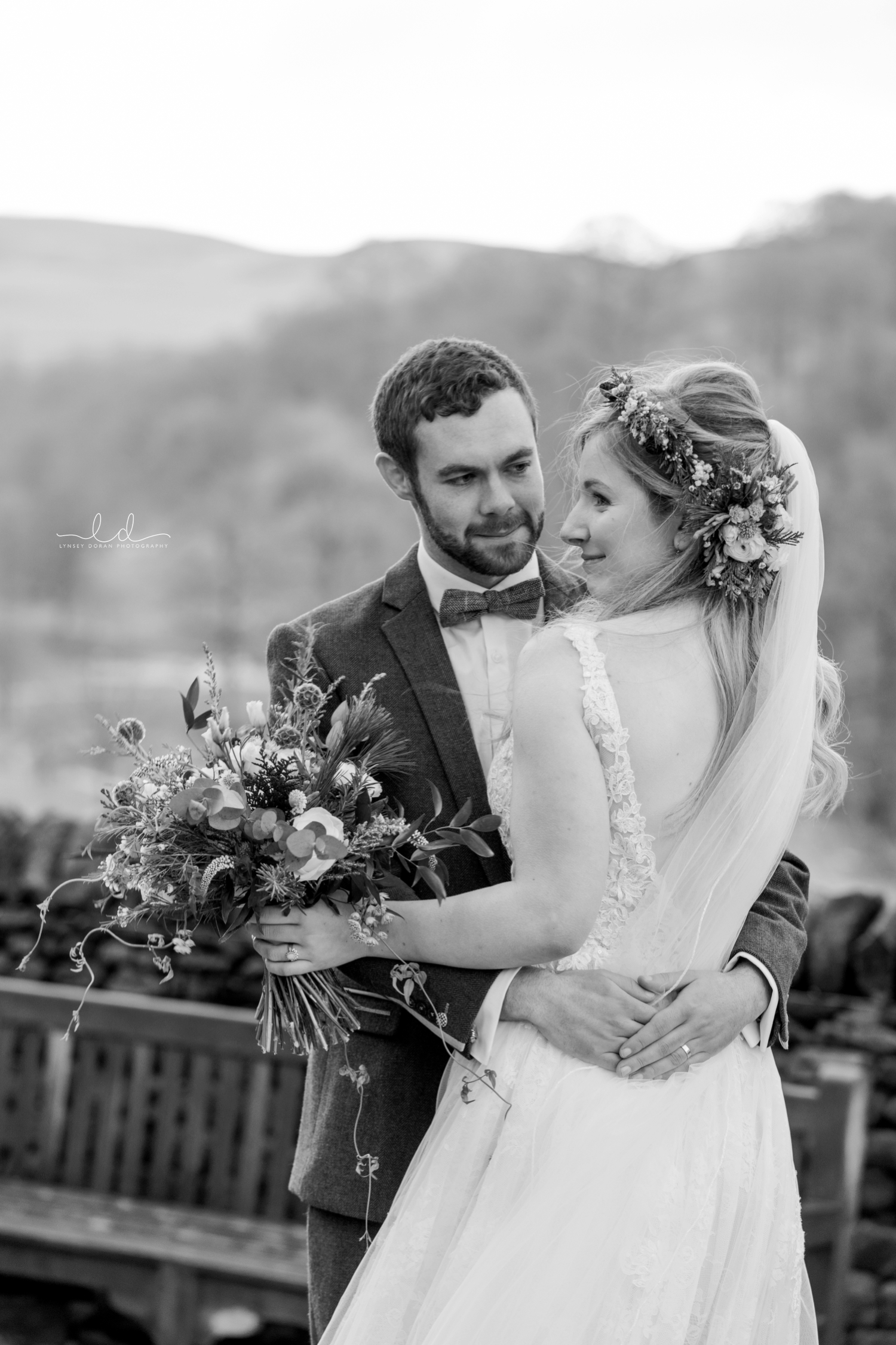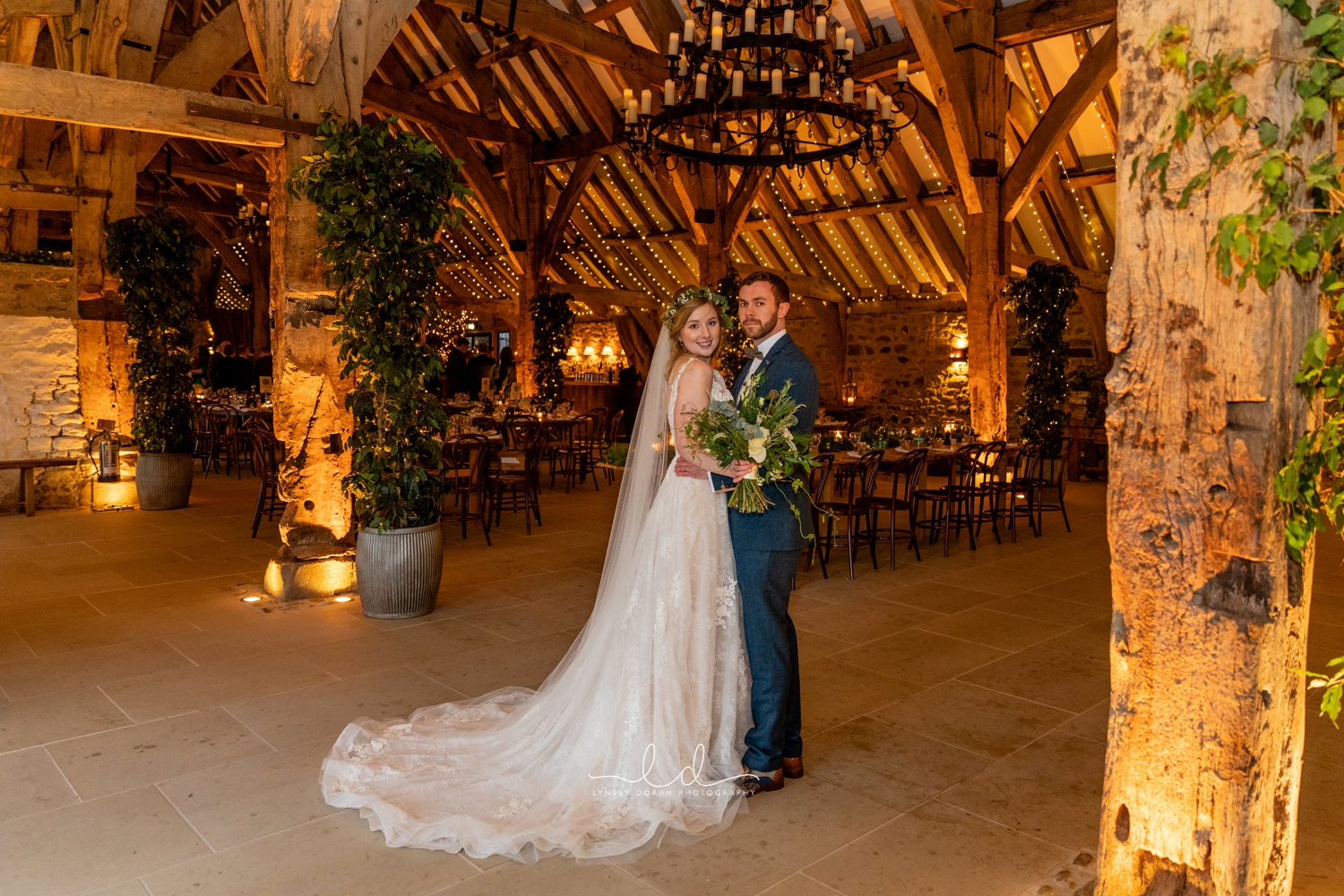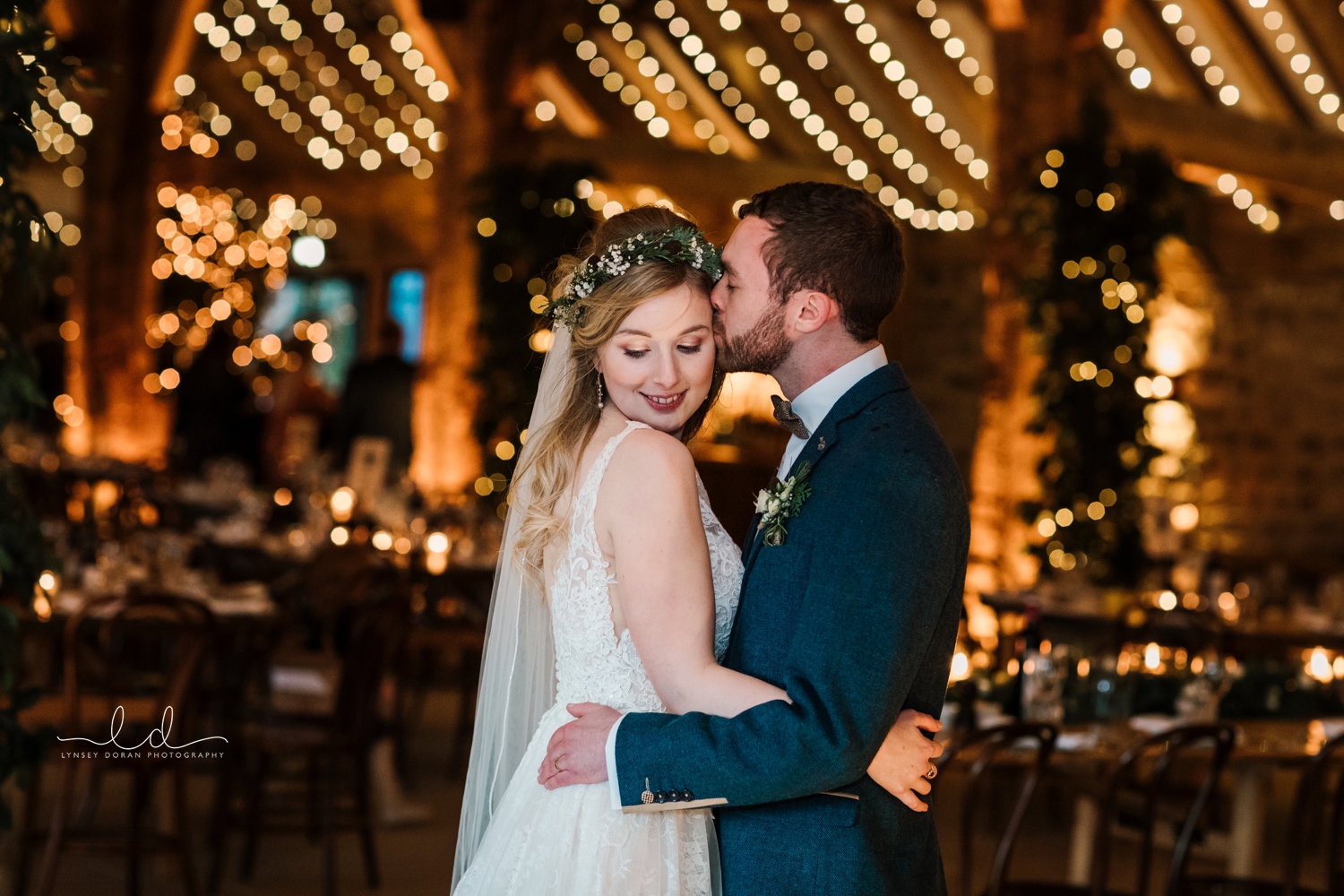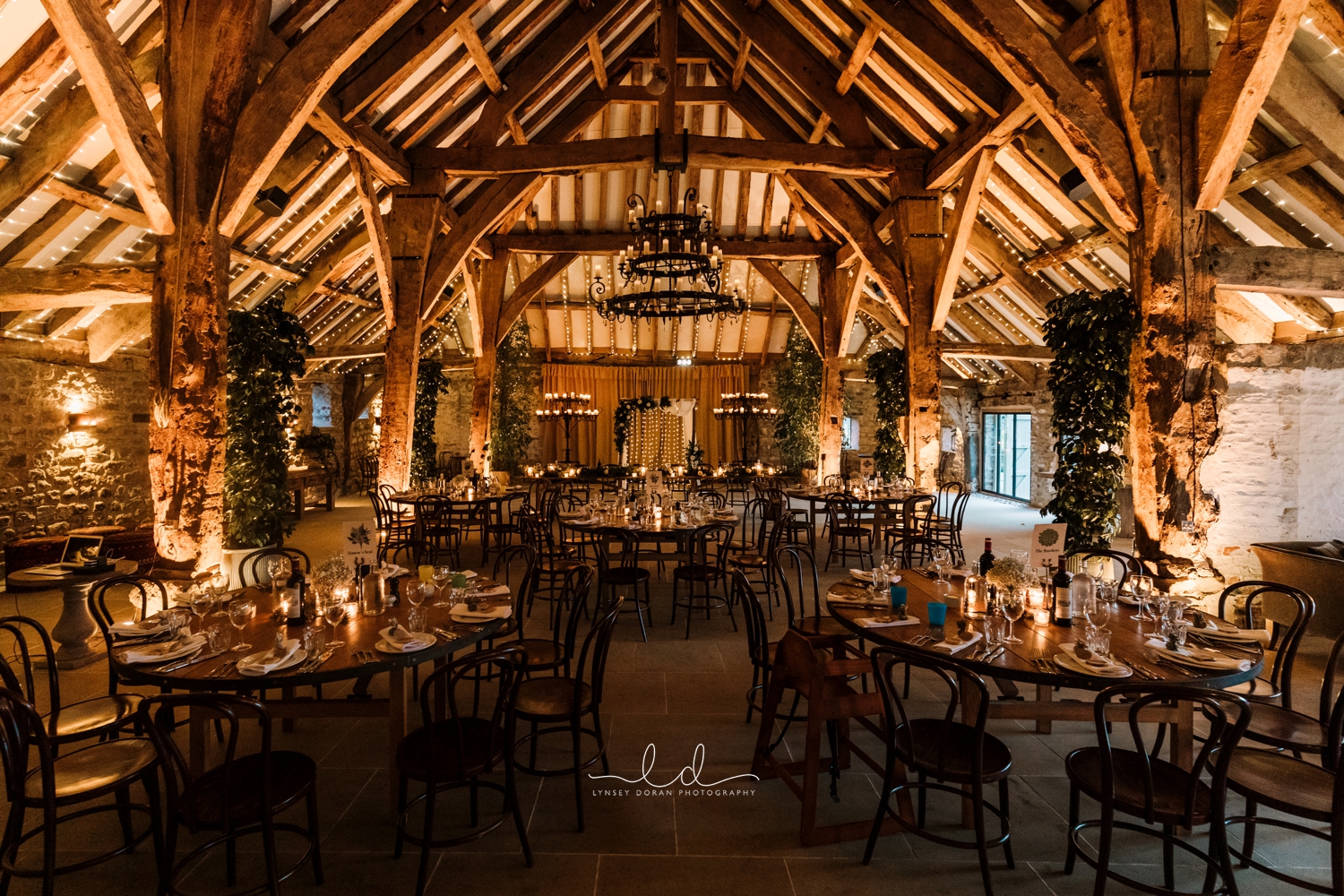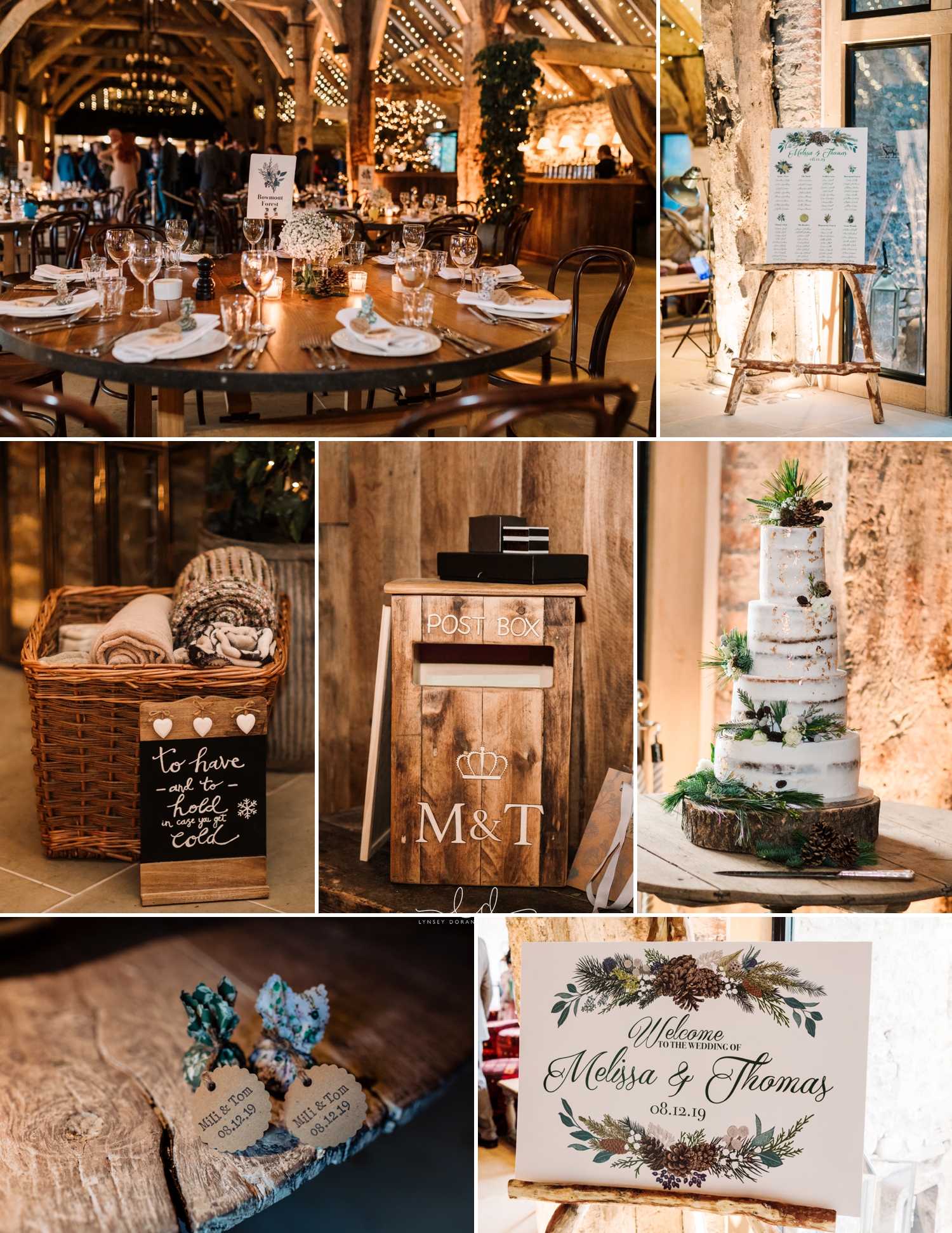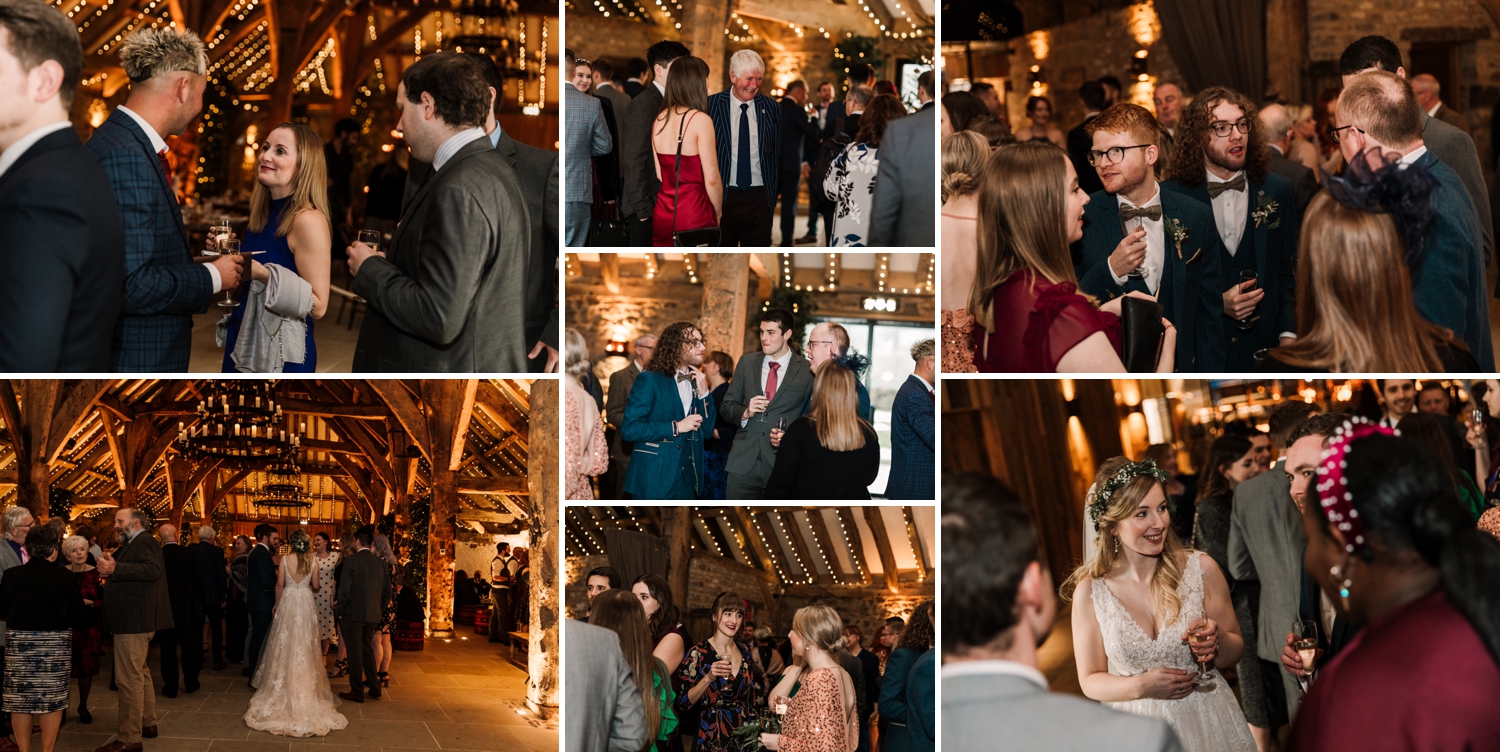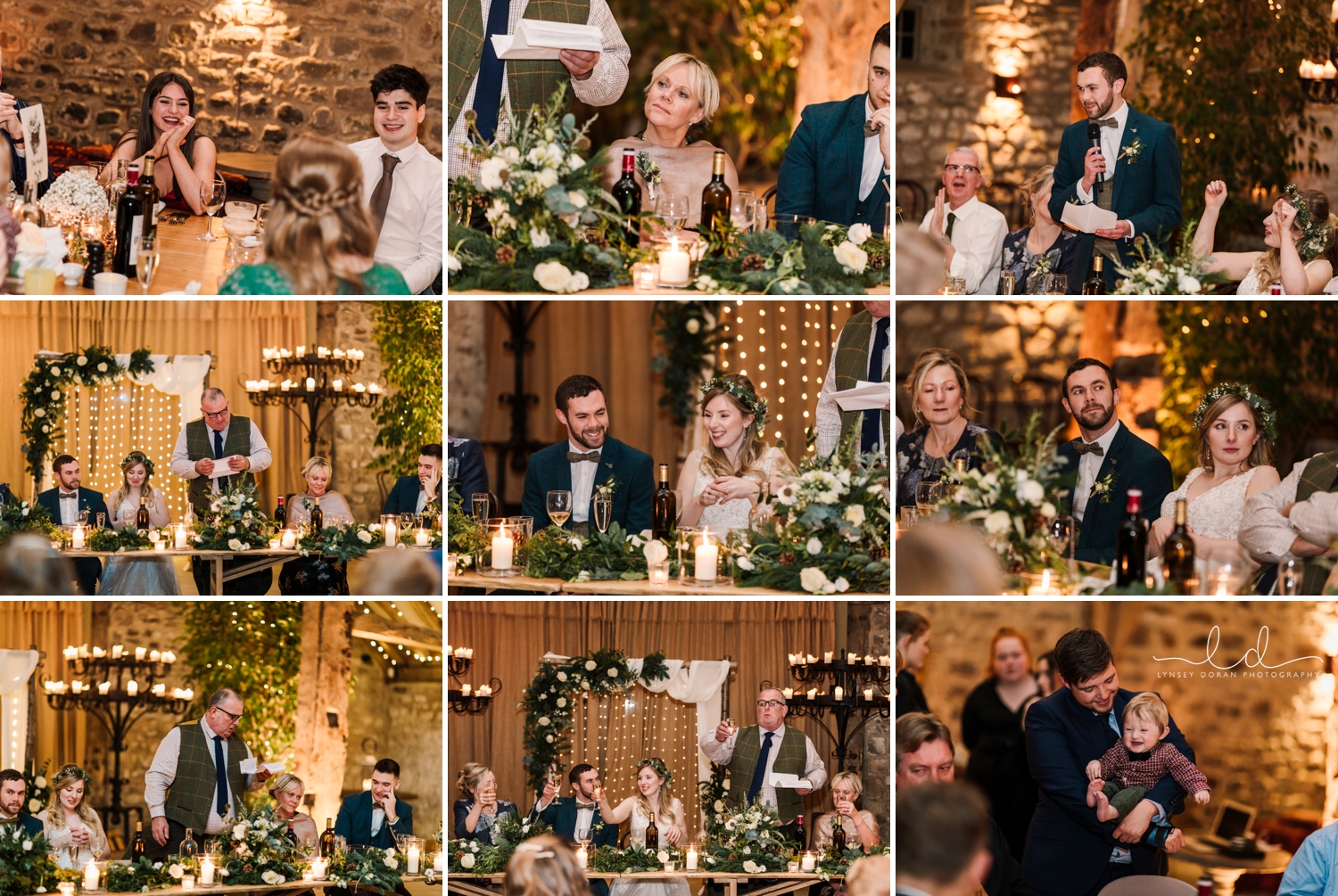 The beautiful rustic Yorkshire wedding venue looked amazing, all set up for the wedding breakfast. Ive seen lots of blogs in the past of The Tithe Barn Wedding Photography. I knew it was going to be special. However, it exceeded all expectations.
During the wedding breakfast it dropped dark therefore we managed some After dark photographs.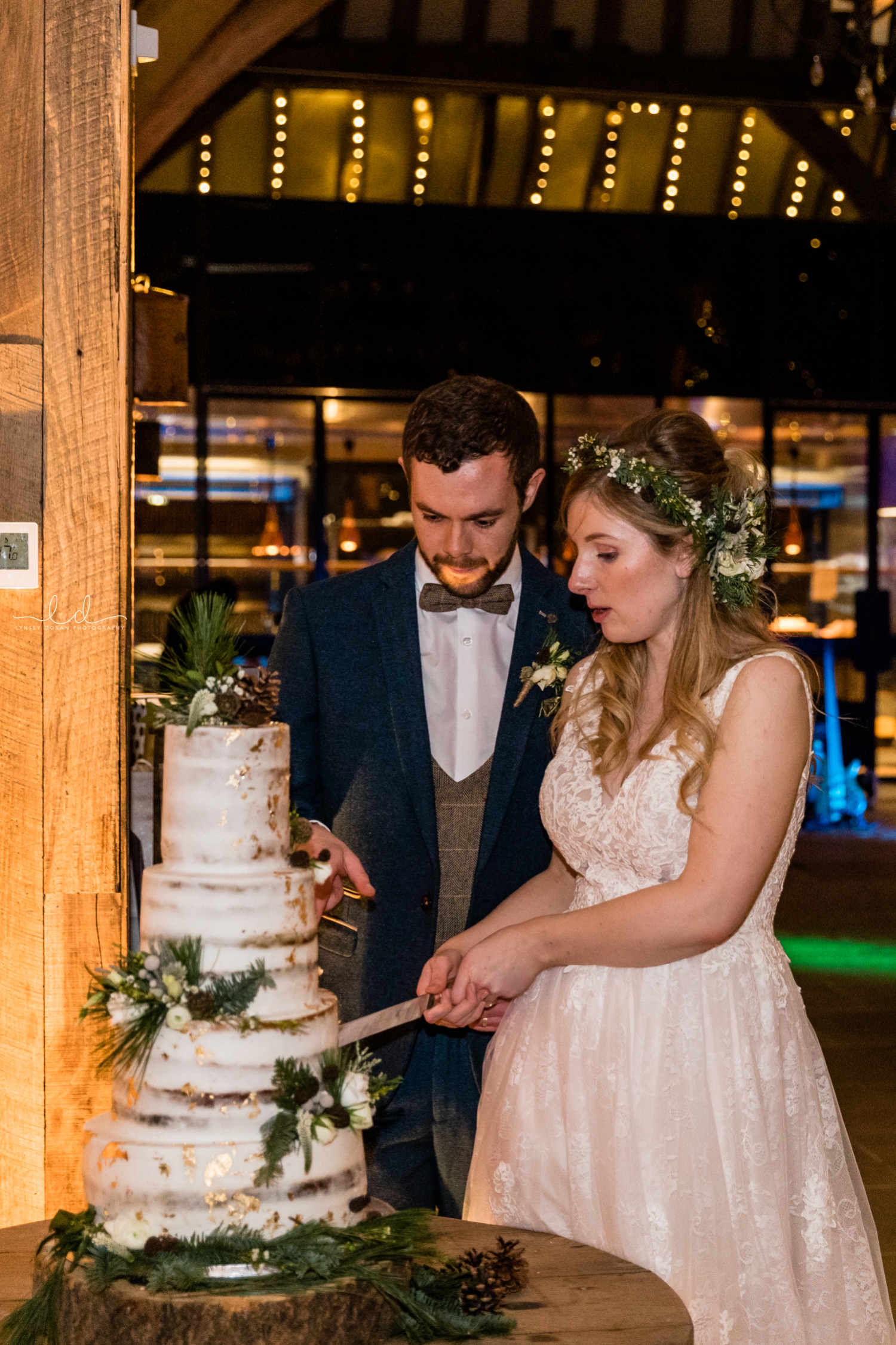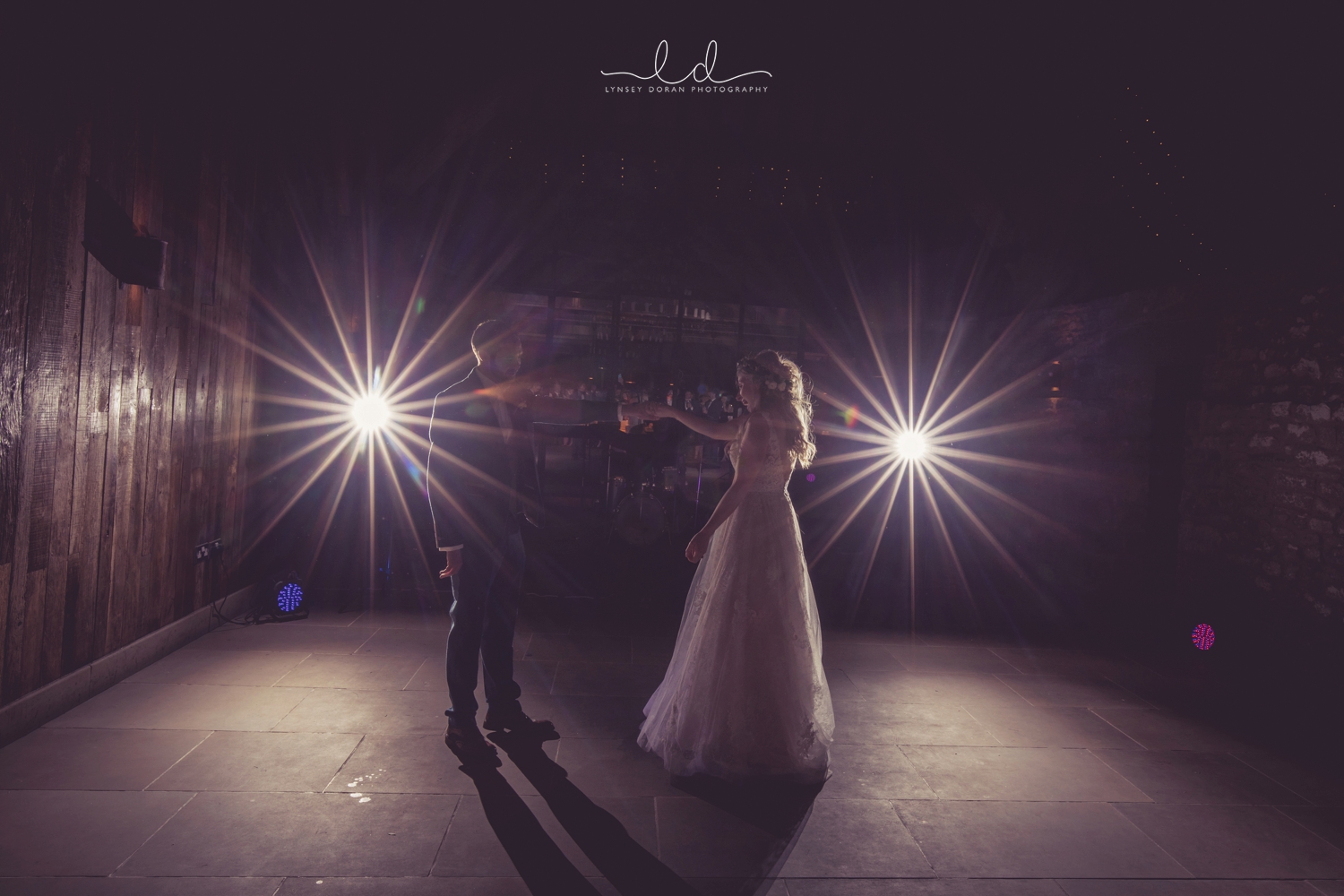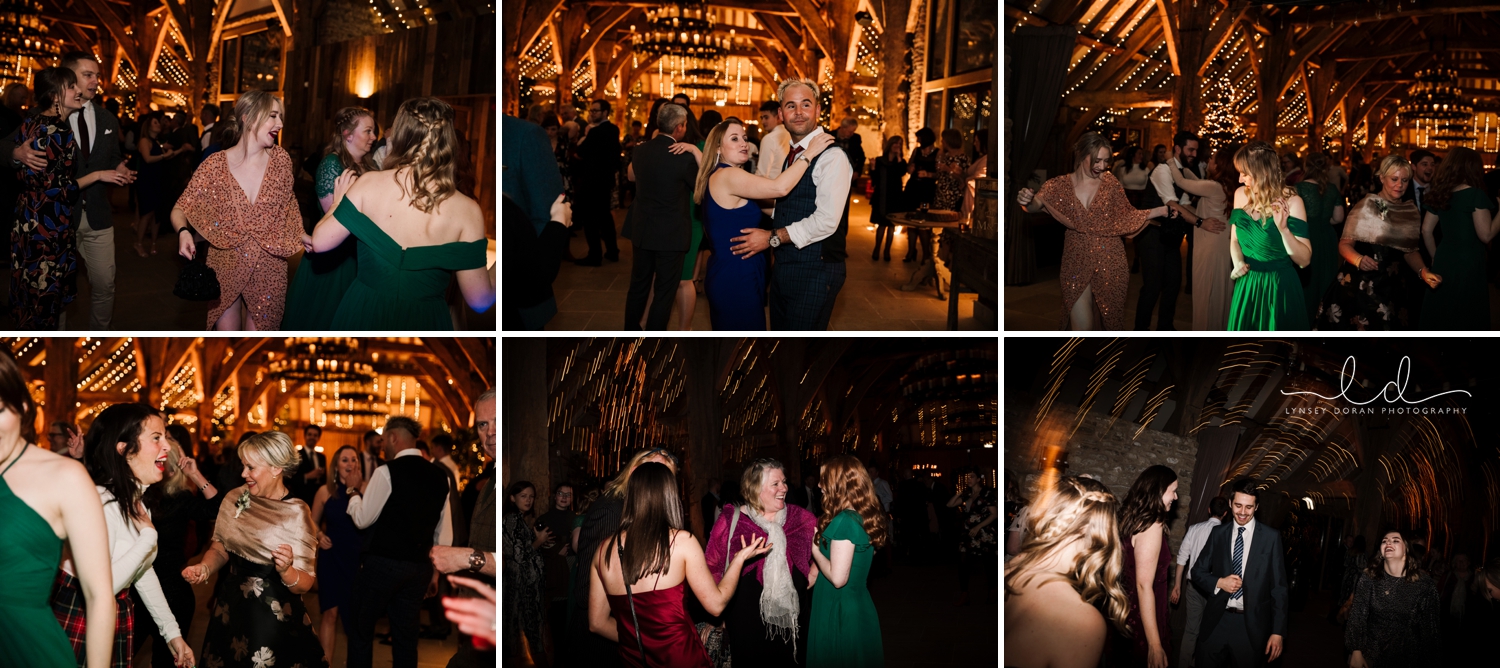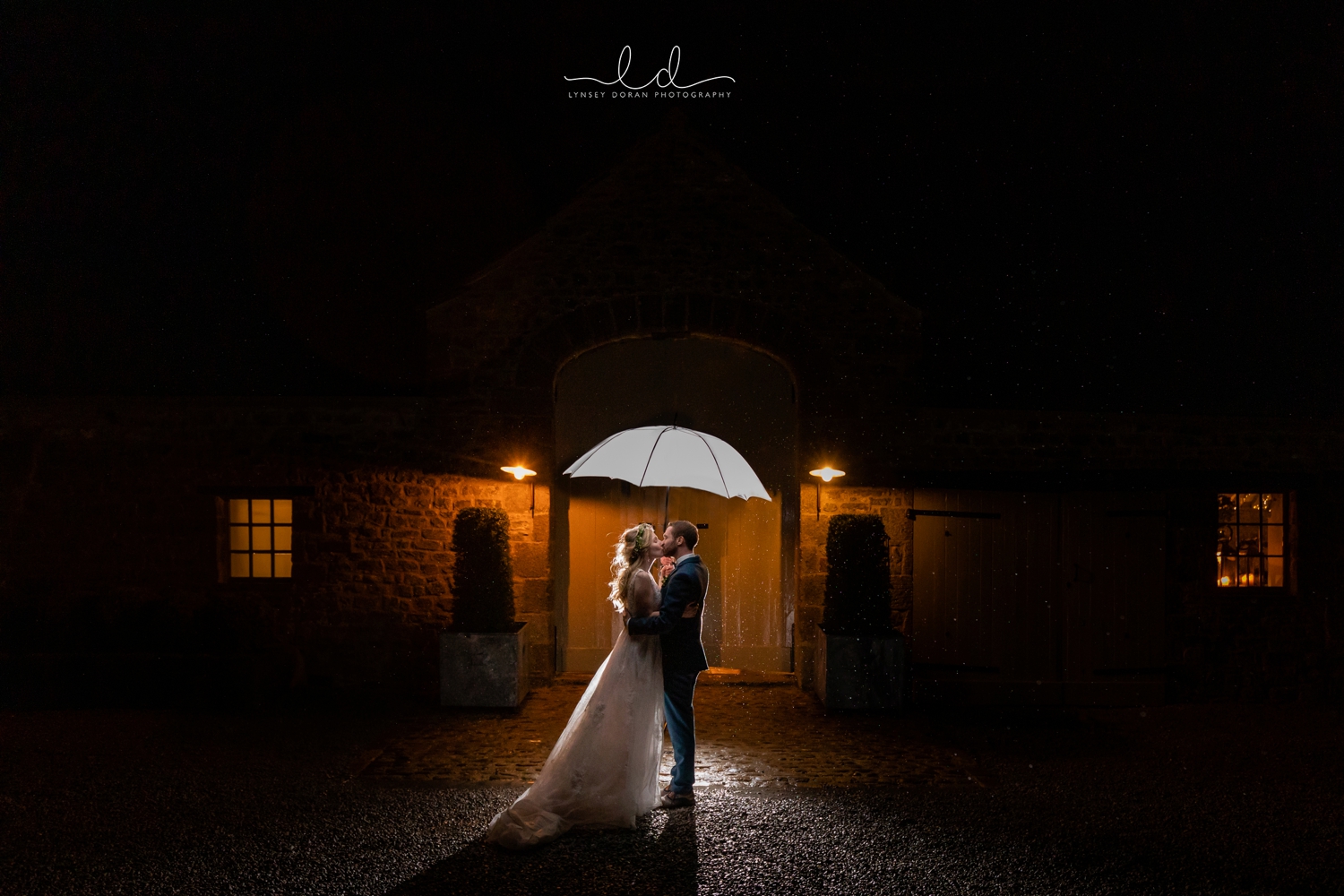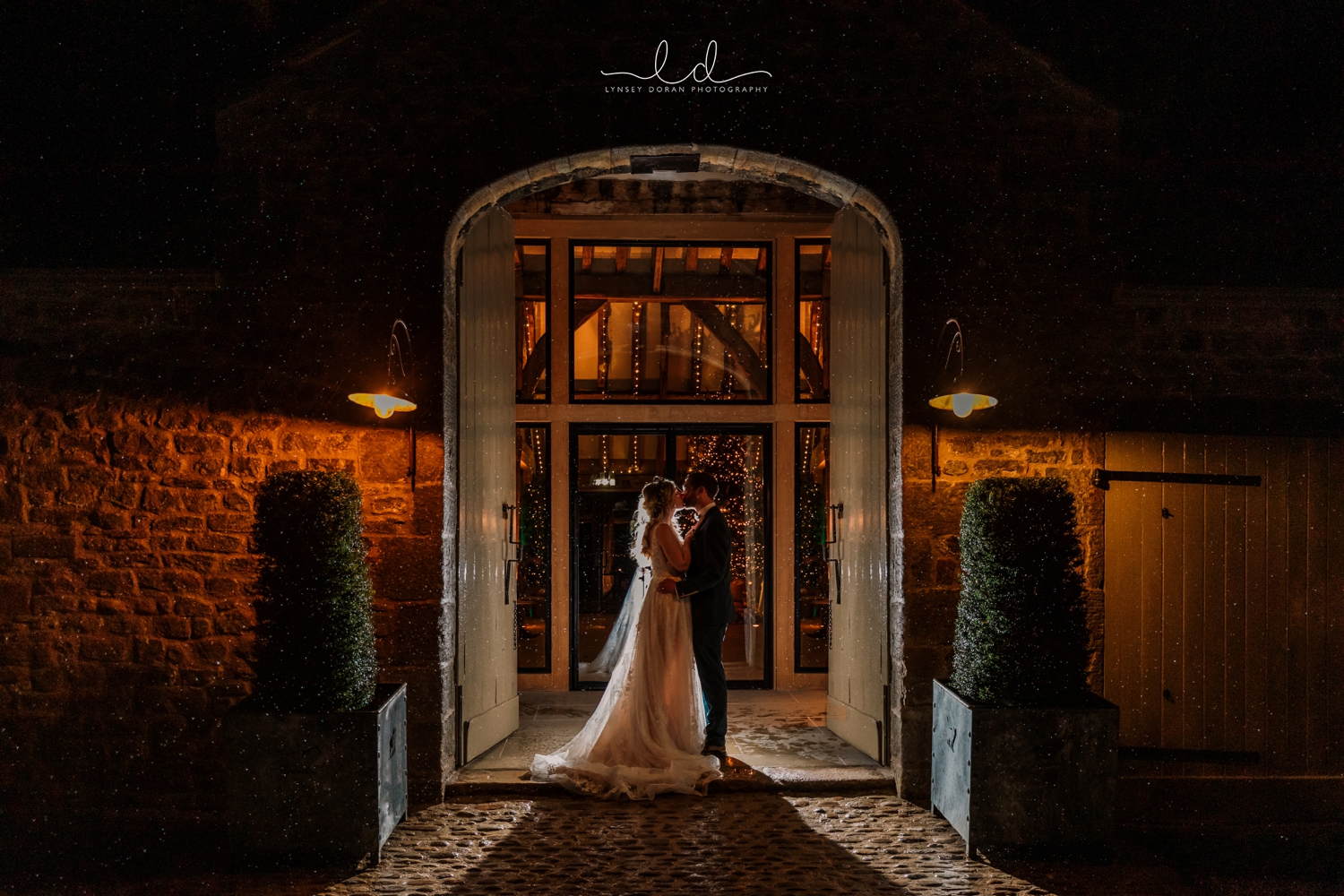 If you are getting married at the Tithe Barn and are looking for a photographer, I'd love to hear from you. You can contact me via my contact form
To see more of my work, check out my blog
x x